Film / Theatre Reviews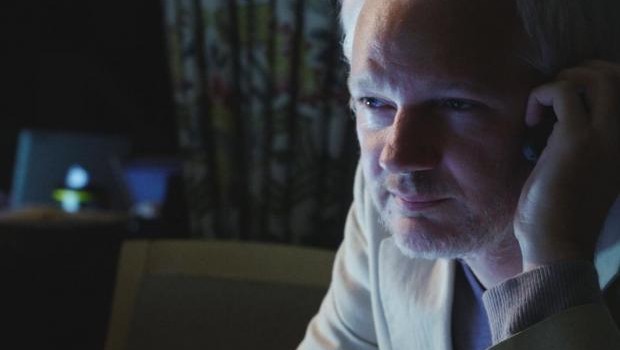 Published on July 2nd, 2017 | by Kev Lovski
0
Risk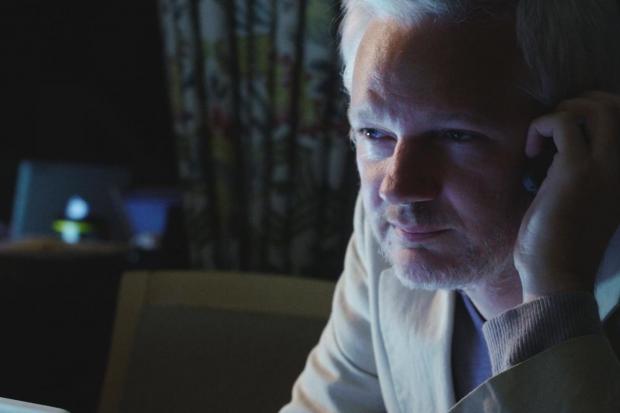 Julian Assange has to be one of the most divisive and controversial figures of modern times. With documentary filmmaker, Laura Poitras' (Citizenfour) latest, covering the last 6 years of his time running Wikileaks, you're likely to think a little less of him. There is no doubt that the man is exceptionally brave and principled but what Poitras uncovers is a planet-sized ego and a certain naivety, at least initially, as to what he was getting mixed up in.
Risk begins in 2011 when Assange and Wikileaks' notoriety went into overdrive after their huge cache of leaks concerning the US government and military was hacked and released in full to the public. Although they never sanctioned this, Wikileaks got the blame and their two main poster boys, Assange and Jacob Applebaum (their main tech engineer), both came under ever-escalating pressure from the powers that be over the next 6 years. Ranging from sexual abuse/assault accusations, house arrest for Assange, and a hefty dose of paranoia, Poitras' amazingly candid and deeply personal film will show the viewer an uncompromising glimpse into how Wikileaks works and who Julian Assange is, warts and all.
I don't think Poitras went out to create a hatchet job on Assange but she most certainly hasn't painted him in a good light. Unfortunately for Assange, he's his own worst enemy as he lets his egotistical traits fly for all to see, while the close-knit circle of acolytes swoon around him like adoring puppies – though his arrogance and stubborn nature is called out on a few occasions by his closest aides. The naivety is very apparent in the 2011/12 years, with one particularly jaw-dropping piece of footage that shows Sarah Harrison (his then secretary) ringing the US State Department on his behalf, asking to speak directly with Hillary Clinton. He initially sits there thinking this is something that could actually happen in reality, as if he is in a position of power. Another scene with Poitras filming a team meeting, is like something out of a satirical spoof, as they debate whether to give their real names but end up using them by accident, anyhow. It's head in the hands material.
Once the Wikileaks team start to realise that they really have ruffled some serious feathers with the Chelsea Manning leaks and the gravity of the situation starts to sink in, the extreme – and mostly warranted – paranoia and covert behaviours take over. And it's in watching these behaviours that you have to admire Assange's resilience and courage when under serious scrutiny and potential physical danger – I have no doubts that certain western governments would gladly see him dead. The naivety disappears but the cockiness is still there, even when he realises that he is trapped in the Ecuadorian Embassy. Poitras' footage is the only true representation of how cramped it is for him in there, with one of the more surreal scenes showing Lady Gaga recording an off-the-cuff interview with Assange in said room.
When Edward Snowden comes into the picture in 2013, Poitras and Assange's relationship plummets as they can't agree on how to move forward without compromising him, leading into the uneasy and, to this day, frosty relationship between the two. This is only exacerbated by Assange supposedly expressing disapproval towards an early cut of the film that Poitras sent him.
There is no doubt that Poitras has been privy to one of the most controversial figures and organisations in modern history, with unprecedented and surprisingly open access granted by all involved. The candid nature of the footage makes for an enthrallingly compulsive watch. Poitras certainly seems as if she has an axe to grind but as certain events unfold and some shocking accusations and attitudes are laid bare, you can't help feeling that Assange and co are their own worst enemies. Fascinating film-making from Poitras, either way.
Risk is showing at Queen's Film Theatre, Belfast and the Light House Cinema and Irish Institute, Dublin.
Summary: Dir: Laura Poitras, 91 min, certificate 15