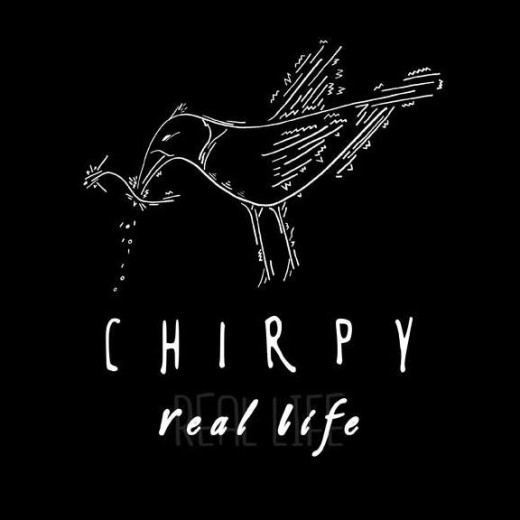 Rebecca Shannon, AKA Chirpy, is long due her time in the sun. Having been involved in various outfits and guises for much of the last decade, the Dublin native is owed acclaim. Her understanding of music is evident with her latest EP, Real Life. The release, which she wrote, recorded and produced, demonstrates her control over how she wants her work to be put forth. It's delicate and raw with some truly gorgeous arrangements to boot. While it won't set the world ablaze, it's an extremely convincing attempt.
At six tracks and a remix, it's a tidy a little package which opens well with the title track. The piece is a true joy. It features gently plucked guitars and strings with sublime three part harmonies. There is also a quiet simmering tension which completely wins over the listener. It's well tailored and measured, but unafraid to subtly introduce a more grandiose vision. By the time we reach the end, it's become something gigantic and minute simultaneously. Crucially though, she hasn't let either run amok. It is an undeniable treat that stands as a great example of what one can do with these tools.
The arrangements on display here are lovely. When it works, it's a delight. But what's so exciting is that when it doesn't, it's equally as satisfying. There is a willingness to try something off-kilter and allowing it to fail. 'Nowhere Land' is another really pleasant slice of indie-folk. But midway through as it ascends towards its peak, it does a neat slight trick. Subversion is key to the song. She forgoes using extra instruments to provide a sense of scale. Instead, Chirpy opts for a thumping hand-clap fuelled rhythm. It isn't entirely successful as the track gets too busy not long as it's introduced, but at least there is an effort. For these times when not everything fits together neatly, there's a feeling that on the next run she'll make it work.
Real Life is brief and at points loses its way. 'Heavy Hearted' is an enjoyable song but it does lack a certain extra heft to elevate it to the standard of its peers. 'Tomorrow' has a similar problem albeit it suffers more for being the final song on the record. The closing number needs a bit more show-stopping power. The fact that it lacks it is a shame as it ends an otherwise interesting release on a slightly down note. Will Murphy