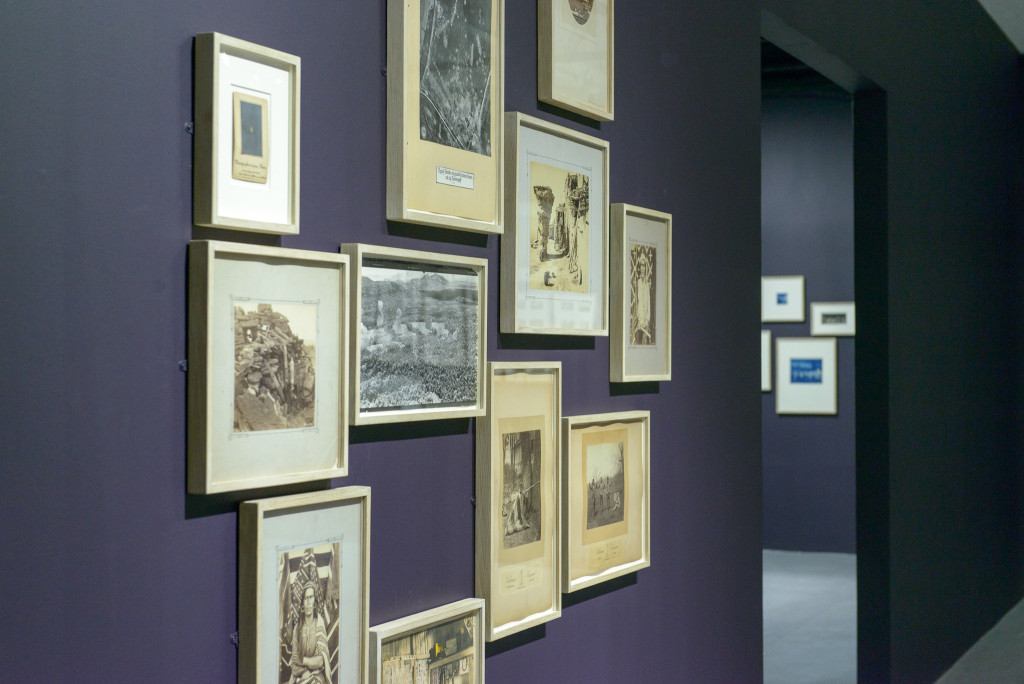 Established twenty-five years ago, the original brief for the Archive of Modern Conflict was to collect and preserve materials relating to the First and Second World War – this saw the AMC primarily archive photographs but also manuscripts and materials. Over the course of the next quarter century this initial premise was expanded on and the AMC is now best viewed as an archive of the world, amassing photographs from multiple centuries on a wide variety of themes and topics.
In conjunction with the Southbank Centre's Hayward Touring, an initiative which organises touring exhibitions through the UK and NI, the AMC has presented Collected Shadows which will first be shown in Derry's Void gallery. This will see a selection from the 8 million images within the AMC's extensive archive, which includes work from iconic photographers such as  Walker Evans, Eugéne Atget, Robert Frank and Brassai. As well as these familiar names the archive has collected numerous photographs from amateur and unknown photographers – bolstering the rounded view presented. A special illustrated catalogue has also been produced for the show, with an essay commissioned by acclaim critic Brian Dillon.
Collected Shadows continues in Void until October 7th, with full details available online here. It is then scheduled to depart for Edinburgh's Stills: Centre for Photography, The Edge, University of Bath and Peninsula Arts, Plymouth University. Be sure to catch this fascinating cross section of culture and life.