Album Reviews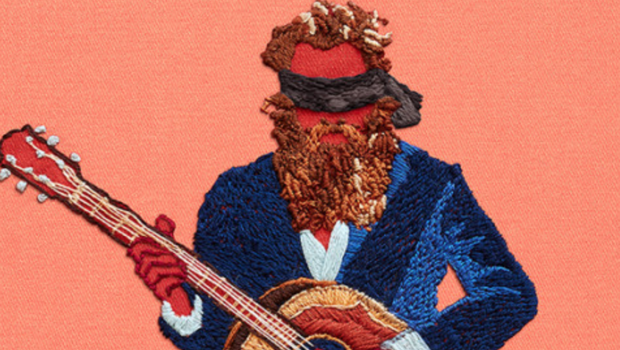 Published on August 24th, 2017 | by Jonny Currie
0
Iron & Wine – Beast Epic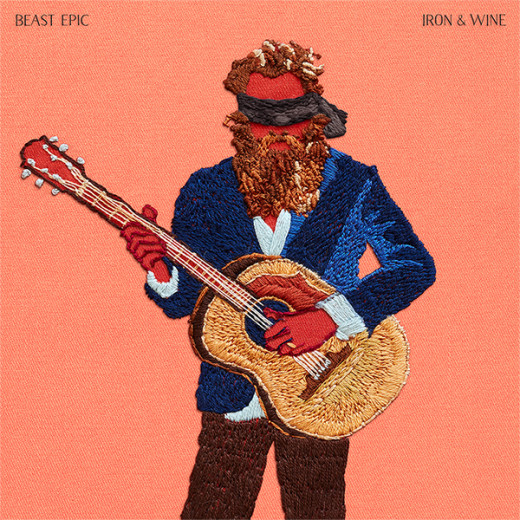 Hot on the heels of last year's collaborative record with Jesca Hoop – Love Letter for Fire – Sam Beam returns to the Iron & Wine moniker with Beast Epic – eleven comparatively back-to-basics folk songs.
Iron & Wine's three-album run of The Shepherd's Dog, Kiss Each Other Clean, and Ghost on Ghost gradually channelled Beam's musical ambition into more florid arrangements while pulling his songcraft into the middle of the road. The same delicate turns of phrase were still present, but crowded out by florid flutes and saxophones.
Recorded in Wilco's Loft studio, Beast Epic marks a return to the pace of earlier breakthrough albums such as The Creek Drank the Cradle and These Endless Numbered Days. Rather than attempt to recreate the atmospheric cinder and smoke of those records though, Beam embellishes these songs with some light-touch drums, pedal steel and keys.

The slight 'Claim Your Ghost' opens the record with muted guitar followed by gradual but hesitant instrumentation..almost a centring exercise in returning to his roots. There's a break for some light experimentation with the jarring string-laden opening crescendo to the ballad 'Last Night' but this record mostly charts a well-worn path.

Elevated by percussive guitar, 'Thomas County Law' is a stirring meditation on the passing of time, filled with some poignant couplets: "There ain't a mother with a heart less than black and blue/Every dreamer falls asleep in their dancing shoes."
Beam displays his own self-awareness of the sad-white-dude-with-a-guitar genre he once pioneered with a withering "I could whine 'bout it all, but I won't."
Things take a more acerbic turn with the country-swing of 'Bitter Truth'. The opening verse's articulation of navigating a relationship is devastating in its simplicity :

"Our missing pieces walk between us
When we were moving through the door
You called 'em mine, I called 'em yours
You make me get so angry
And I'd stay there on my own
We both make peace but all alone."
The closing pay-off line that "there's a message in my eyes/You'd better love yourself, 'cause I tried" conveys a previously unmined emotional directness from Beam.
By choosing to employ the old discipline of recording everything live and doing minimal overdubbing, buzzing guitar strings and echoing drums imbue the record with a sense of humanity, wearing both its achievements and its imperfections on its sleeve. There's a romantic realism in every one of these 11 songs. While 'The Truest Stars We Know' mourns that everybody's branch is falling harder than they should, Beast Epic's story ends in 'Our Light Miles' by grasping for what's good, as hope builds a house with "too much prayer to tear down."
Beast Epic sings of the bruises we mistake for tenderness, laments the wounded wail of broken bells, and prays for the beaten-down to be noticed. The wind of the world may blow all the wild away but what we believe remains in the limbs of hometown trees. It's the sound of a sunset remembered rather than forgotten. Welcome back Iron & Wine. Jonny Currie