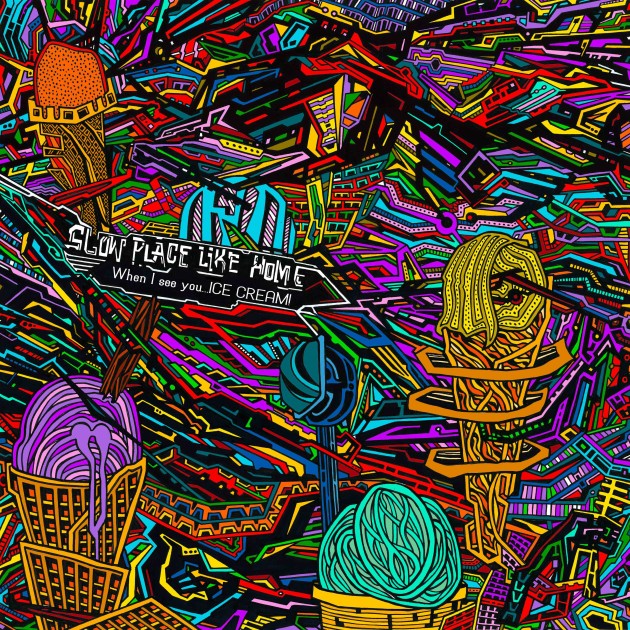 Long one of our favourite Irish acts – here they are as cover stars of our fifteenth issue – Donegal-based psychedelic electronic outfit Slow Place Like Home release their new album, When I See You…Ice Cream! on October 20.
As with all Slow Place… material to date, it's written, performed and produced by Keith Mannion. Written between Knather Woods in Donegal's Ballyshannon, and the Algarve in Portugal, it somehow bears a sun-kissed somnambulance to match the cartography.
The second single, 'Echoes', featuring vocals from Fearghal McKee of '90s cult Irish alt. rockers Whipping Boy, and album artwork comes from Derry artist John Rooney. The album was mastered by Morr Music's Antony Ryan in Denmark.
Watch the video for the LP's lead single & title track: