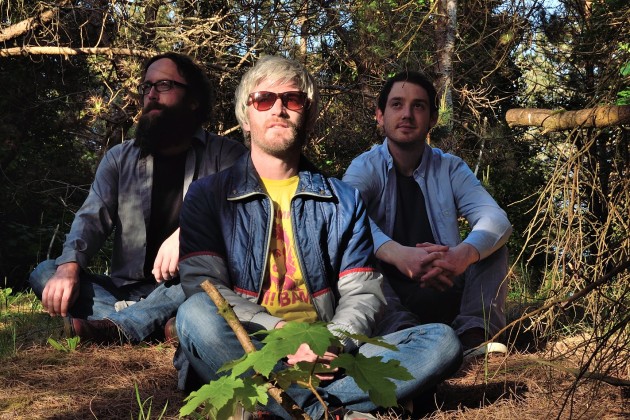 Long one of our favourite Irish acts – here they are as cover stars of our fifteenth issue – Donegal-based psychedelic electronic outfit Slow Place Like Home have lifted the cloche on their latest single, 'Echoes', featuring vocals from Fearghal McKee of '90s cult Irish alt. rockers Whipping Boy.
As with all SPLH material to date, it's written, performed and produced by Keith Mannion. Released on August 22, 'Echoes' is the second single taken from the band's next album, When I See You…Ice Cream, which is due for release on October 20, and follows their June single, 'When I See You'.
The latest LP was written between Knather Woods in Donegal's Ballyshannon, and the Algarve in Portugal – and its sun-kissed sound of somnambulance matches the cartography.
Although the iconic Whipping Boy frontman is quiet on the Southern front these days, Mannion felt McKee's oneiric presence on the typically swirling, phased-out track before he'd even been in touch for a potential collaboration, stating: "Spectral Synth washed over the opiate cadence in the mix. Laced with a demonic vocal performance, by one of the all-time iconic voices of Irish music. Throughout the writing process, I could imagine the growl of Fearghal, drenched in full rat pack-style croon."
Fortunately, Fearghal's latent ability as a frontman meant he knew exactly what was required of him when Mannion eventually got in touch, even if he's humble about his contribution and more effusive about the project itself:
"It was the sliding uplift on the bass…Keith sent me the whole package sometime in February. All I had to do was sing…be a postman if you like. Just turn up and deliver it. It didn't take long for me to conjure up a Gene-spliced, Dean Martin circa 2042, on his way to Mars. Roaming through some interplanetary supermarket, doing the hustle. Reminiscing on the half-life of eggs. Hats off to Keith for producing one of the slinkiest slivers of pop, in a long time, anywhere and to music lovers everywhere; enjoy!"
Slow Place Like Home play Electric Picnic on September 3rd. Stream 'Echoes' below: