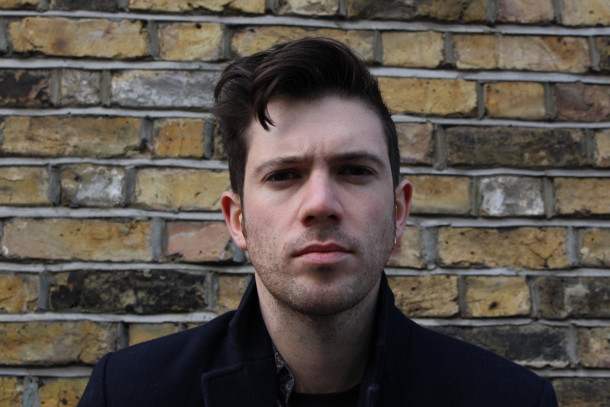 We're big fans of Video Blue here at The Thin Air. The London-based, Dundalk native's brand of DIY indie-pop has rarely been far from our respective speakers since the release of his debut album Love Scenes in March of this year.
Now the solo-crooner – real name Jim O'Donoghue Martin – returns with yet another single to be lifted from the album, and with some charming visuals to boot. Following the snappy minimalism of  'Hold Muzik' and the scratchy insecurity of 'Dust Moves', 'Magpies at Dawn' is the LP's slow-burning closer, all woozy guitars, layered vocals and subtle, glittery synths. We've said it before and we may as well say it again, Video Blue sings in a way that reminds you of those times you forgave Bono. This is classy, honest songwriting.
The video, directed by Claire Frances Byrne, seems to make nods towards some of O'Donoghue Martins influences with the soft pink lights, slow-motion dancing and sparse set up invoking Majical Clouds' 'Downtown', The National's 'Bloodbuzz Ohio' and Talking Heads' seminal live performance of 'This Must Be The Place' from Stop Making Sense.
Watch the video below and listen to/buy Love Scenes on Bandcamp