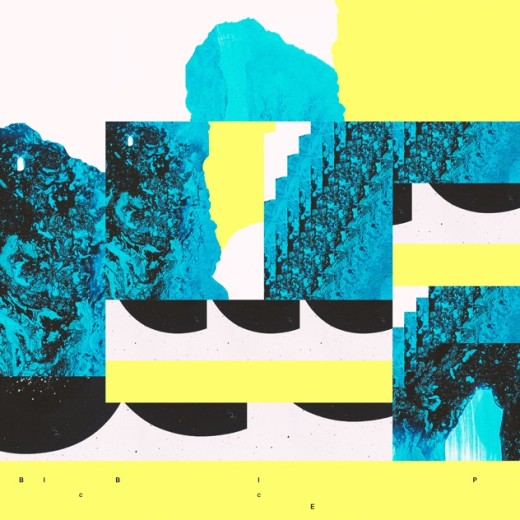 As well known in recent years for their 4/4 bangers as their spacey, off-kilter musical segues from the dance floor to the chill-out room, it's not entirely surprising that Belfast native, London-based duo Bicep have found a home for their eponymous debut LP on Ninja Tune. Historically, the label's indie ethos has allowed those artists straddling experimental electronica and the left-field to develop a cult following before propelling them into the greater public depth-of-field. What's interesting here is that Bicep, having already garnered such an intensely outspoken following on home soil in a relatively short space of time (all things considered), will likely now find that their productions swiftly permeate the confines of an entirely different, and notably discerning, kind of audience.
With its 12 tracks, and with a hefty leap towards more progressive production elements, Bicep should fare well at this manoeuvre. This isn't an album of epic, "taps aff" house nostalgia, nor is it really an updated statement of intent. Instead, it feels as if Bicep have honed in on elements of former productions that have succeeded and proceeded to open up their sonic palette form there. They have taken those elements for scaffolding and decided to see how sturdy the end product can be – an MO that should be familiar to fans of artists like Lone or Space Dimension Controller. It isn't said enough, but it's true that music, at its core, should in the first instance appeal to its creator. Anything beyond that is serendipity; a happy (and potentially lucrative) accident. It is an ethos not lost on Matt McBriar and Andy Ferguson here, and is one that is audible throughout the record.
Take opening track 'Orca', with its shimmering melodies and staggered pacing. It flows effortlessly into recent single 'Glue', an exercise in atmospheric synths that approach through waves of vapour, trundling wistfully along via breaks that up the ante from the duo's earlier experiments with rhythm. Indeed, much of this LP concedes airtime to those tidbits of redefined rave often heard embedded in their mixes and live sets; polished, contemporary nods to the days of James Perkins' Fantazia and David Pratley's Helter Skelter parties. 'Kites', 'Spring' and 'Opal' fit this bill, but do so by blending influences ranging from NJ garage to Chicago house, stopping in between at Italo Disco and LFO-esque electro.
Hardly a difficult task for the lads, given how the Feel My Bicep blog has been a constant point of musical discovery spanning genre and era for years now. Fans and followers of Bicep may well attest to this on paper, but will undoubtedly hear it represented in stereo throughout this album. There needn't be any concern that McBriar and Ferguson have completely ditched the hands-in-the-air-and-deep-breath-of-the-vicks style either, as tracks like 'Rain' and album closer 'Aura' should provide more than enough 'doof' to keep the most scrutinising of ravers, Belfastian or otherwise, well and truly sated.
Organic, rich, and unorthodox, Bicep provides ample material to enjoy both on and off the dance-floor. Supporting local is a joy when the quality of the product on offer is routinely this good. Aaron Drain