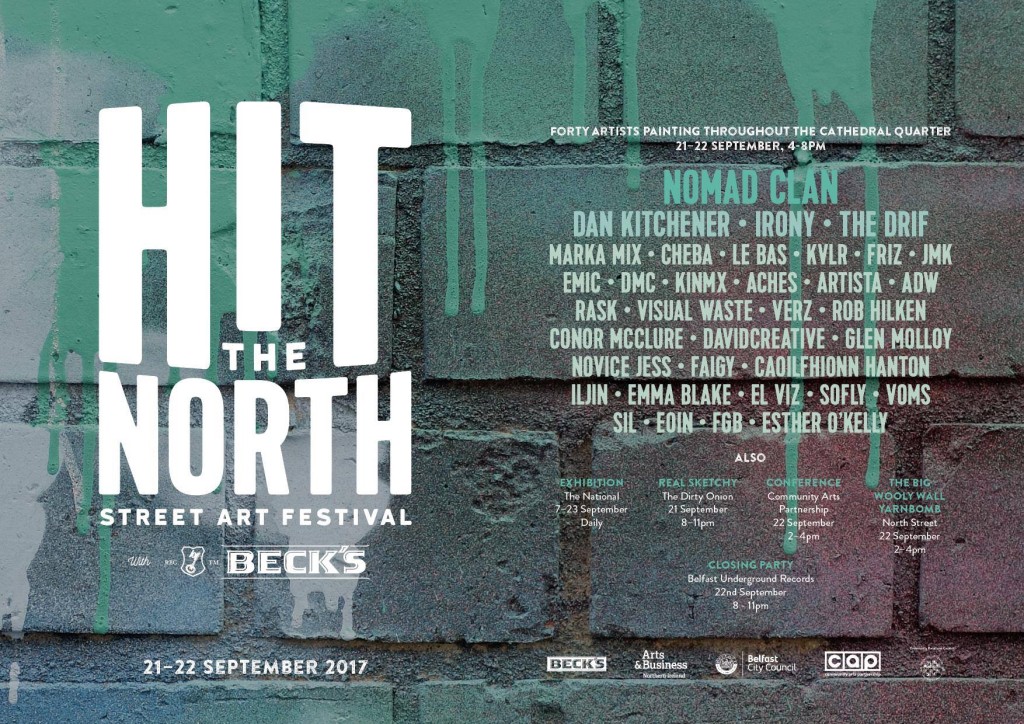 Returning for its fifth year, Hit The North will return to the streets of Belfast's Cathedral Quarter across September 21 and 22.
Established by Seedhead Arts and the Community Arts partnership back in 203 as a response to vacant spaces along North Street, the free street art festival has been the biggest event of its kind on the island, bringing together some of the biggest and best names in the field from home and much further afield. This year is no different: from Manchester duo Nomad Clan, Dan Kitchener and Irony to KVLR, Friz and JMK, amongst many others, this year's outing boasts its strongest bill to date.
Hit the North's Organiser Adam Turkington, of Seedhead Arts – who recently stepped down from his other job – a 7-year tenure as manager of Culture Night Belfast – revealed that he'd "cleared the decks" to dedicate his time to growing the festival and fully concentrate on making 2017 the most successful year yet.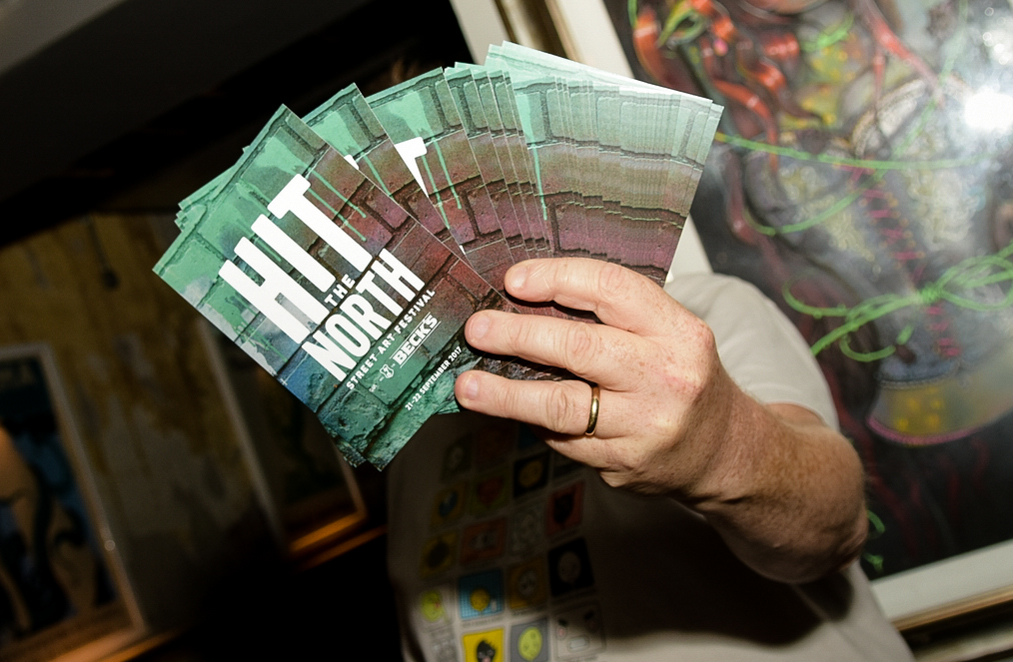 He said: "During my time at Culture Night Belfast, Hit the North just kept growing and growing until it became impossible to run alongside my commitment to Culture Night. So, much as I love Culture Night it had to go! Hit the North is now the biggest Street Art Festival in Ireland and now that I can give it my full attention it can only go from strength to strength."
Hit the North is a Community Arts Partnership Project. CEO Conor Shields said: "Hit the North represents for Community Arts Partnership a great opportunity for edgy, international contemporary arts practice to reach new audiences and participants. It has become one of only four international street art festivals in these islands, and offers an alternative vision for our public space.
CAP is delighted to work with our long term programme partner Seedhead Arts and welcomes the sponsorship we have received from Beck's, Arts, Business and Belfast City Council and The Community Relations Council."
Help yourself to a Facebook event page for full info.