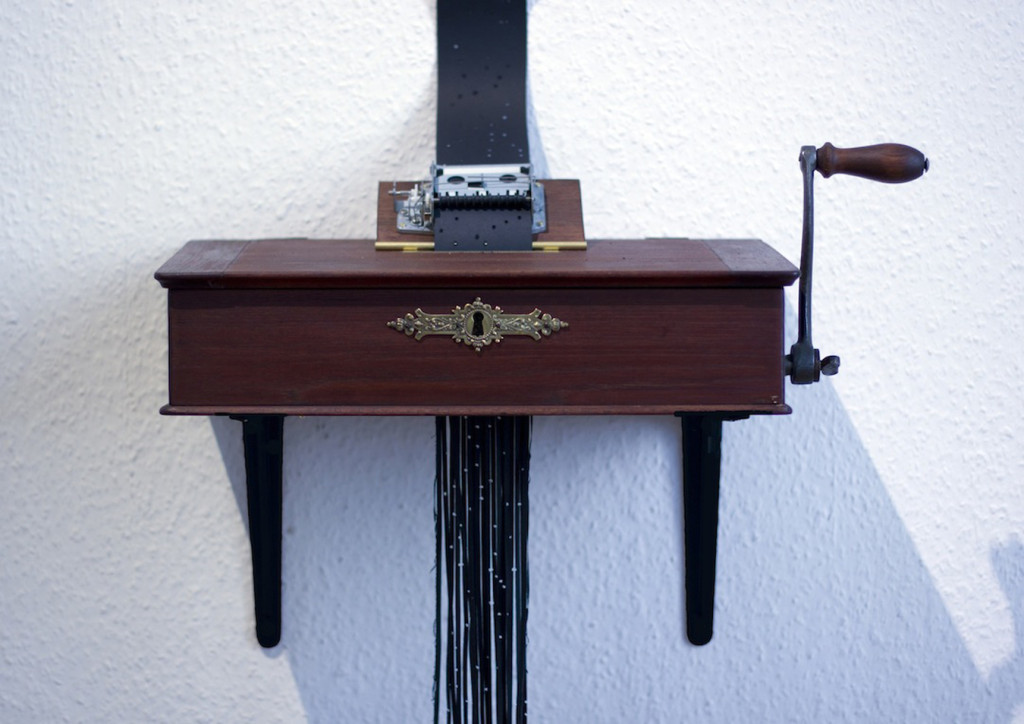 Edgardo Rudnitzky – VanishingMusic, 2014 (Wood, Brass, Paper, Music Box – CourtesyOfTheArtist)
Opening this Saturday in Wexford Arts Centre is HAMMER | ANVIL | STIRRUP – an exhibition featuring local, national and international artists. The work that has been included in this exhibition focuses on the role of sound in art and, taking leave from Salome Voegelin's Listening to Noise & Silence: Towards a Philosophy of Sound Art, looks at the idea "that sound art must remain a strategy of listening rather than an instruction to hear". 
The practices of the four artists presented in this show, David Beattie and Richard Carr (both Ireland), Edgardo Rudnitzky (Argentina) and John Wynne (UK/Canada), are distinctive to each but come together under this unifying theme. This individuality and concurrent symbiosis is reflected in the title of the show, which references the individual parts of the human ear which combine to form the sonic system we use to hear the world. This in-gallery coordination is achieved through the show's curation, which has been completed by Carr himself.
Richard Carr – Play it by ear (Courtesy Of The Artist)
Exhibitions that feature elements that cannot be replicated through online or print mediums, performance or sound based, add an extra layer to the experience of viewing and engaging within a gallery space. HAMMER | ANVIL | STIRRUP promises to be no different as it brings together a series of works to instigate and drive dialogue between it's artists and audience.
HAMMER | ANVIL | STIRRUP opens this Saturday at 3pm in Wexford Arts Centre, and is followed by a drinks reception that evening. It is due to continue until October 7th, and Culture Night (September 22nd) sees Laura Hyland host a workshop in the space. Details on that, and the show itself, are available online here.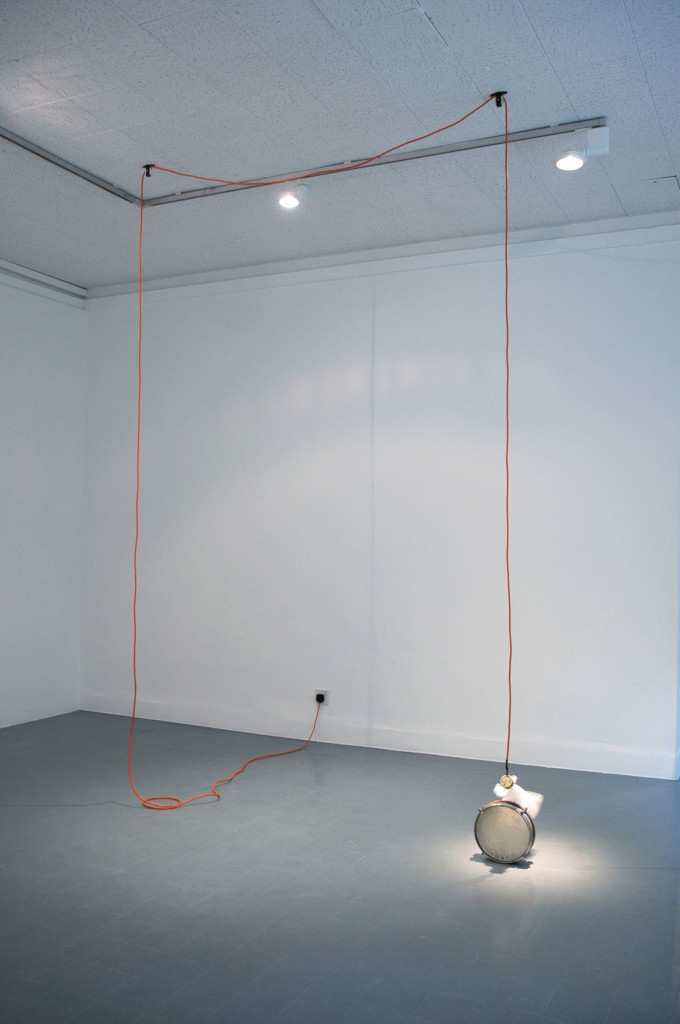 David Beattie -Drum Roll, 2009 (Drum, Motor, Plastic Bag, Electrical Cable – Courtesy Of The Artist)