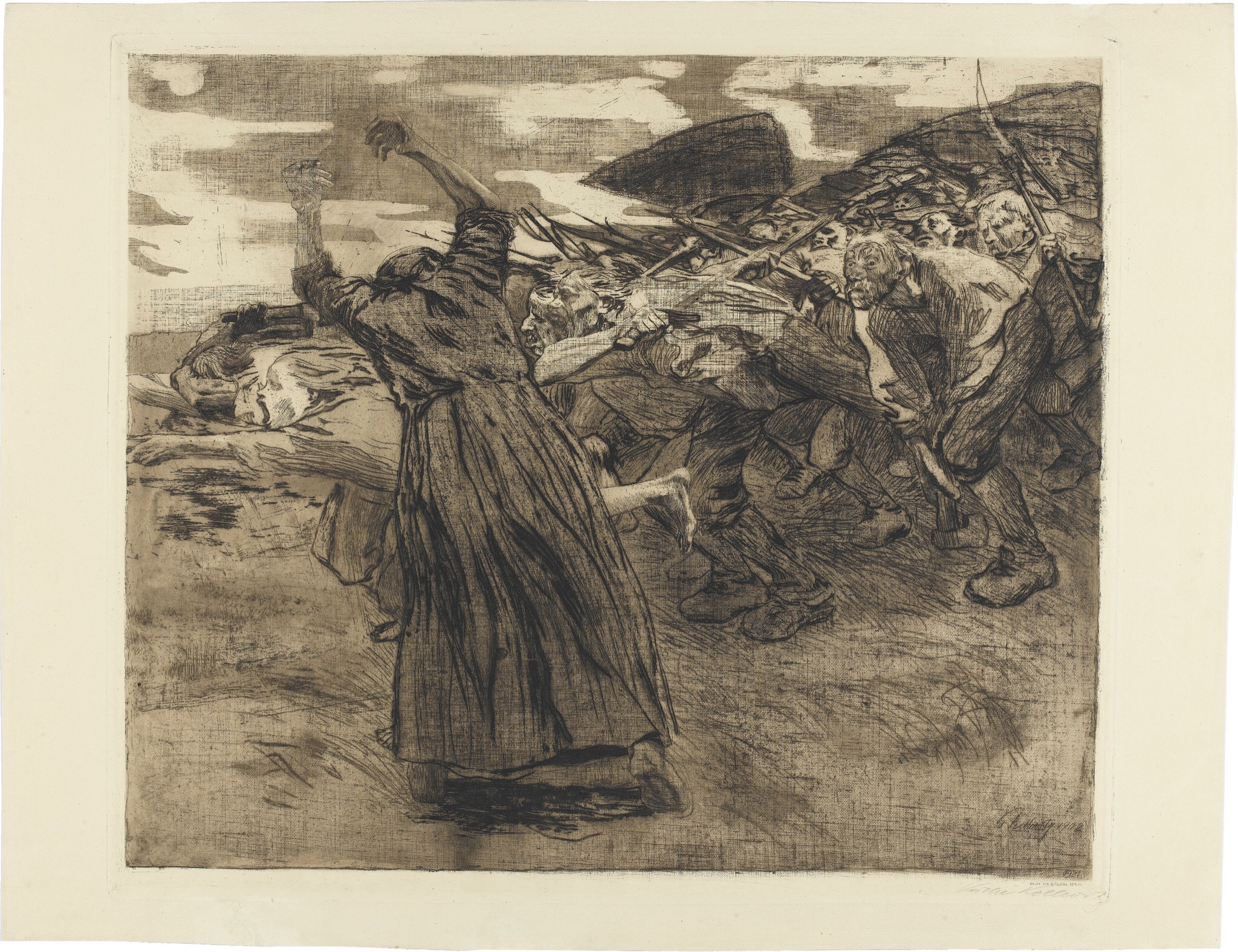 This Wednesday sees the opening of a new exhibition featuring the work of German printmaker Käthe Kollwitz. Titled Life, Death and War, the show consists of 40 prints selected from the Staatsgalerie Stuttgart art museum. As alluded to in the show's title, the exhbition features pieces from Kollowitz's Death series (1934-37), her two war series: Peasant War (1902-08) and War (1921-22) as well as her two other major art cycles Revolt of the Weavers (1893-98) and Proletariat (1924-25).
During the opening decades of the 20th Century, Kollwitz (1867-1945) established herself as one of the finest and highly regarded printers of the era, achieving this during a period when female artists were still trying to establish themselves in the male dominated art world. Her work is synonymous with human turmoil and mourning – a motif that dominated her output following the loss of her son during the First World War – providing both a critical and compassionate voice to their suffering.
Life, Death and War is the first time her work has been shown at the National Gallery and is due to continue until December 8th – a free illustrated brochure has been commissioned to accompany the show, along with a series of events, including talks and musical performances. Full details can be found online here.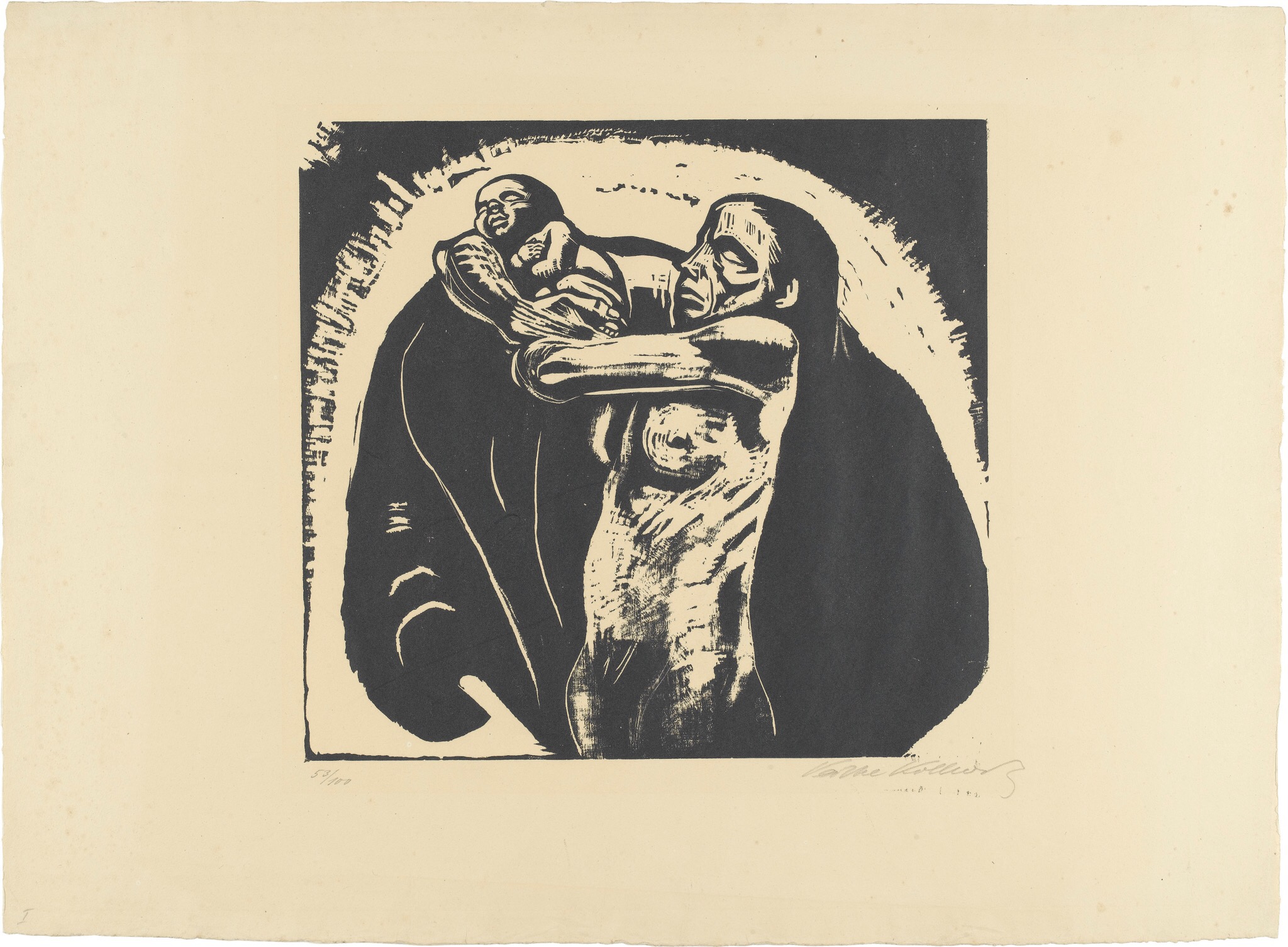 Above image: War, 1: The Sacrifice, Spring 1922 (Woodcut on paper – courtesy of Staatsgalerie Stuttgart)
Top image: The Peasants' War, 5: Outbreak, 1902/03 (1921 edition) (Soft-ground etching with line, drypoint, aquatint and stopping out on paper – courtesy of Staatsgalerie Stuttgart)