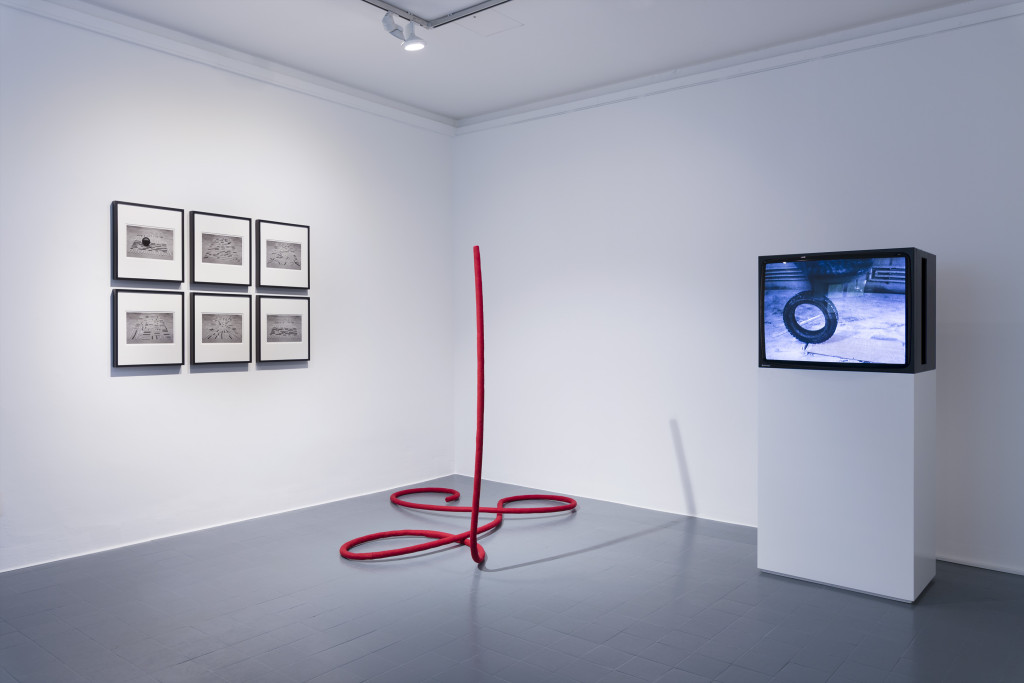 2017 marks the 30th anniversary of Swiss duo Peter Fischli & David Weiss' The Way Things Go. The hugely influential video piece serves as the departure point for the latest exhibition in Kilkenny's Butler Gallery. At it's core The Way Things Go saw everyday items pushed outside their comfort zone to perform roles and tasks not suited for their original creation, and tasks it should be noted that they were able to fully complete, querying the limitations we impose on materials we formulate. While in full-colour and sound, the piece drew on the almost slapstick era of silent films from the vaudeville era of the early 20th Century.
Featured in this homage to Fischli and Weiss' are, among others, Aideen Barry, Isabel Nolan and Jonathan Mayhew. The collection of artists have presented works that make use of painting, sculpture, photography and installation work – echoing to multitude of material used in the original creation. As well as these more traditional mediums, the pieces themselves extract textures, sounds, emotions and colour from their works, again in homage to the work of the Swiss pair. For this show a number of pieces were directly commissioned, these include pieces by Hannah Fitz and Atsushi Kaga, while other works displayed show a particular sympathy towards the piece, including the aforementioned Nolan and Liam O'Callagahn.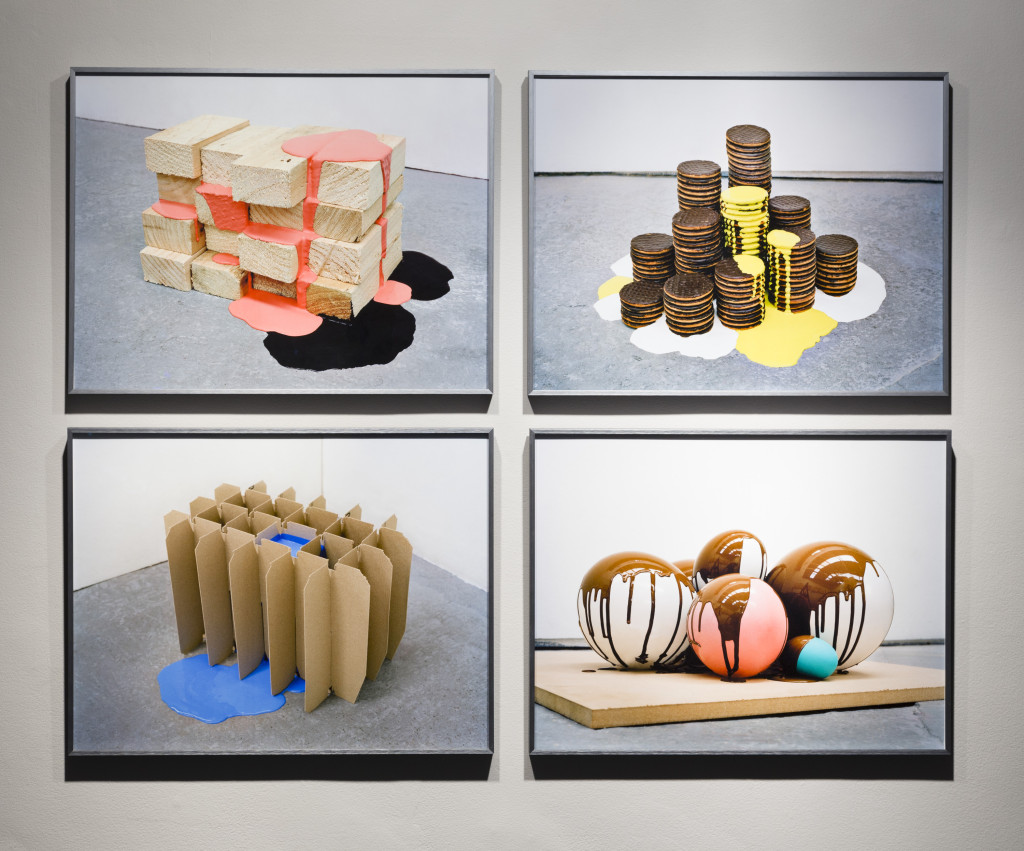 This exhibition brings together an impressive collection of contemporary Irish artist operating in various outputs, which only serves to further highlight the impact The Way Things Go has had on artistic practices in the three decades since it was first shown. The Way Things Go: An Homage continues in Kilkenny's Butler Gallery until October 15th, with more details available online here, and you can watch the original ispiration below.
Main Image: © Isabel Nolan (l) and © Peter Fichli & David Weiss (r) – Courtesy of the Butler Gallery, Photography Roland Paschhoff.
Second Image: © Liam O'Callaghan – Courtesy of the Butler Gallery, Photography Roland Paschhoff.