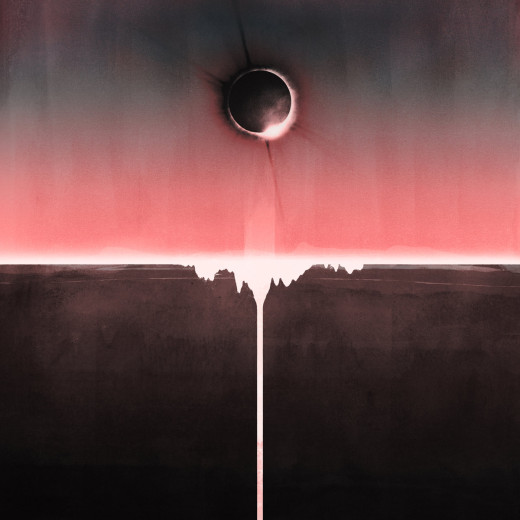 With Mogwai's soundtrack career ever-burgeoning and winning them new plaudits 20 years after the release of their debut, Young Team, you'd forgive them for taking a break from regular studio albums for a while. This soundtrack work has given them a new sense of purpose, and while 2014's Rave Tapes was their highest charting album to date, it also earned them some of their most lukewarm reviews, the band themselves even conceding that it was somewhat underdeveloped. Not only that, but their 20th anniversary celebrations – consisting of a career spanning retrospective compilation and some of their most truly triumphant live shows ever – turned out to be a swansong for guitarist John Cummings, who in 2016 left the band to pursue his own projects in their first lineup change since the late 90s. Nevertheless, little over a year from their first post-Cummings project, the Atomic soundtrack, they're back with a ninth standalone LP, Every Country's Sun.
In truth, there was plenty to enjoy on Rave Tapes – its main problem was simply that it failed to live up to the promise of its brilliant lead single 'Remurdered', a danceable monster of a track that saw guitar take a backseat to an assault of analogue synths, giving their electronic protégés Errors a run for their money. But while those same synths were all over the album, no other track took the experimentation anywhere near as far and it felt like a missed opportunity for a real left turn. On Every Country's Sun, they largely retreat from that experimentation entirely, focusing unapologetically on business as usual, even bringing back producer Dave Fridmann for the first time since 2001's Rock Action.
The result is an album of few surprises and, tellingly enough, the album's highlight is the one track that sounds the least like anything they've done before. Second single 'Party in the Dark' is one of their all time greatest vocal tracks, unusually poppy and structured, like New Order fuzed with shoegaze, perhaps inspired by Stuart Braithwaite's work with Slowdive's  Rachel Goswell in Minor Victories. Built around Dominic Aitcheson's huge bass sound and Braithwaite's hushed, whispered vocals, it even has something of a catchy chorus, somewhat in the vein of 'Teenage Exorcists' from the Music Industry 3, Fitness Industry 1 EP. There's a feeling they could continue admirably down this sort of path if they felt so inclined, but for now at least it appears that they don't.
Much of the album follows the standard Mogwai post-rock formula, though few tracks do it as well as opener 'Coolverine', with its descending riff and stuttering keys eventually building to a huge bass climax. '20 Size' wouldn't sound out of place on one of the band's late 90s EPs, an initially downbeat track with an instantly appealing baritone guitar riff that gradually swells in size, while the ambient 'aka 47' is surely borne out of their soundtrack work.
On first listen, much of the album's mid-section feels bloated and dull, with something of a fuzzy, claustrophobic compression from Fridmann preventing the tracks form breathing naturally. With perseverance though the whole album eventually starts to open up and seep its way into the brain. There is a certain sense of Déjà vu present though when even tracks with huge punishing drums like 'Brain Sweeties' can feel somewhat dispensable.
The back end of the album is where things start to open up again, though, into the kind of huge guitar peaks the band have always excelled at. After a slow start, 'Battered at a Scramble' bursts into something of a psychedelic guitar jam, while 'Old Poisons' is classic loud Mogwai in the 'Batcat'/'Glasgow Megasnake' mould, full of squelchy, pitch-shifted riffs. While not as hooky as either of those classics, it's still something of a thrill ride and sure to be a punishing live highlight for years to come.
Every Country's Sun is far from an immediate album, and being their longest record in a while, it can be a challenge to digest it all in one go, but it's a record that rewards patience and perseverance. Despite losing a member, the band sound more comfortable in their own skin than they have in a while, happy to simply do what they do best with nothing to prove.
The standouts on here suggest that Mogwai may still have another another late-career stunner in them like 2011's superb Hardcore Will Never Die, But You Will. Every Country's Sun isn't quite it – but even when not at their most essential, Mogwai are still a difficult band not to love. Cathal McBride