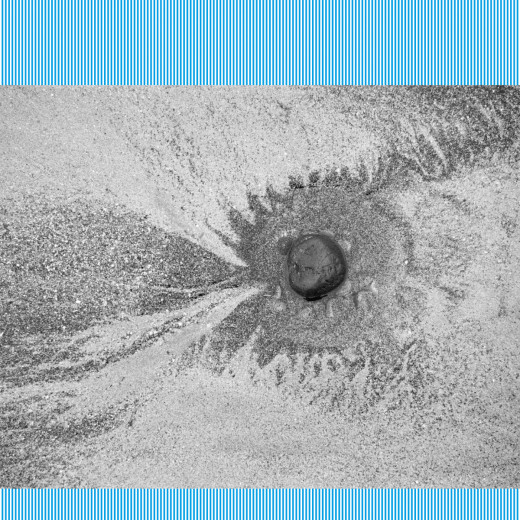 Almost two decades since launching his electronic solo career (alongside his work in post-rock band Fridge) Kieran Hebden – AKA Four Tet – has become something of an icon of the genre. Originally pioneering 'folktronica' – a label he was never keen on but which attempts to describe his electronic manipulation of acoustic instruments and samples on early 2000s albums like Pause and Rounds – more recent records like Beautiful Rewind have seen him shift his focus from the bedroom to the club, moving further in the direction of downtempo house, all while working on collaborations with the likes of Burial and Thom Yorke as well as an impressive run of remixes.
2015's Morning / Evening though was something of an outlier, still recognisably a Four Tet album but one that sought to explore Hebden's heritage, inspired by Hindu devotional music passed down from his late grandparents and based around vocal samples of the legendary Indian singer Lata Mangeshkar over two long 20 minute pieces. It was Hedben at his most experimental but it made pinpointing his future trajectory that bit more challenging.
That trajectory, as it turns out, is back into his own past – the New Energy of his ninth LP is less of a new direction and more the rejuvenating effect of revisiting earlier methods. Were it not for its title, lead single 'Two Thousand and Seventeen' could well be a leftover from 2003, its hazy trip-hop beat and meandering mandolin-esque melody directly revisiting the sound of Rounds. Much of the record continues in a similar vein, 'You Are Loved' and the aptly titled 'Lush' standing out as particular highlights as they both hypnotically circle around looped organic hooks.
In the album's second half he once again explores the more dancefloor-friendly sounds of recent years, with the usual shuffling beats and soulful vocal snippets present on the likes of 'SW9 9SL' (the postcode of London's Brixton Academy, where Hebden often hosts £5 all night gigs, in case you were wondering) and 'Scientists'. The former's warped synths bring this mostly sedate album a sense of adrenaline, but elsewhere both elements of the record's sound are fused seamlessly together. His longest record to date at 56 minutes and 14 tracks, it surprisingly doesn't outstay its welcome, padding out its runtime with several short interludes but never really growing tiresome in the way that longer records so easily can, perhaps due to the greater variety on offer here than on most Four Tet records.
New Energy's career-spanning sound makes it almost resemble some new compilation of old offcuts like last year's Randoms, yet despite the often contrasting styles it all manages to add up to one cohesive whole that captures much of the same spirit as 2010's transitional There is Love in You. It's also his most solid and satisfying work since that album. As enjoyable as more recent records have been, they've often lacked the magic and spark of his more unique early material, the sense of adventure that was found in dusting off and repurposing old sounds. Here Hebden has rediscovered that old charm, and by blending it with his more recent club-orientated experiments, he's managed to craft the most engaging Four Tet record in years. Cathal McBride