Guide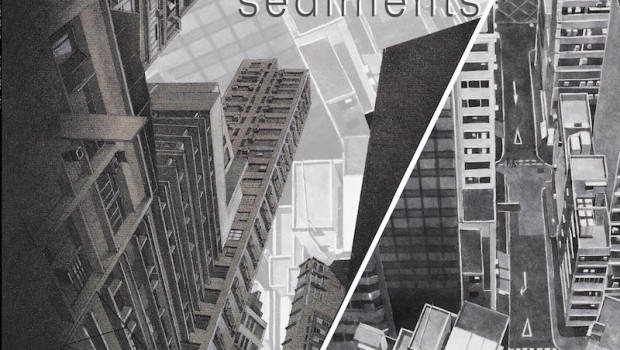 Published on October 9th, 2017 | by Stevie Lennox
0
¡NO! – Sediments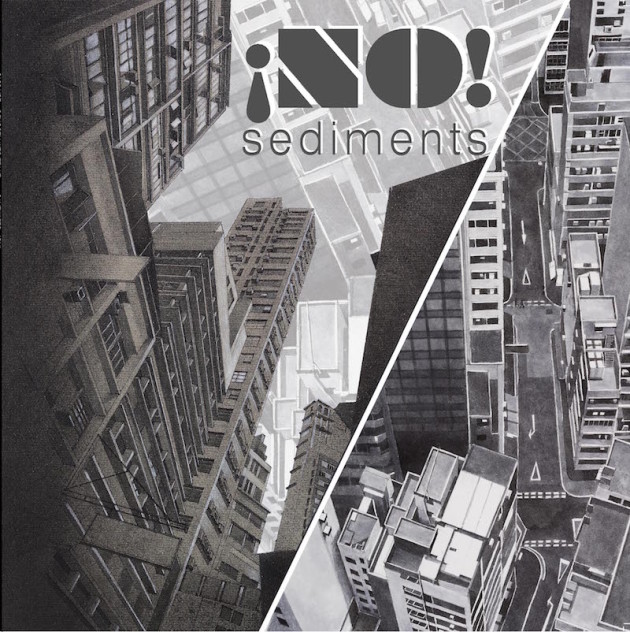 Dublin experimental project ¡NO! have been steadily drip-feeding us their improvised limited edition CDs and cassettes gradually over the last three years, as well as their regular Concrete Soup nights, which feature live collaborations with internationally-renowned artists. Their tenth release in that time is Sediments, released through Little Gem Records.
In the same way the late '60s & early '70s led Berliners to fluctuate between their own interpretations of psychedelia, jazz & blues, and making experimental, deeply ambient electronic without pause to consider genre restraints and pay heed primarily to creative impulse -leading to the movement known broadly as krautrock, ¡NO! have paid similar heed to expectation and convention. Although they've had their forays into motorik no-wave & post-punk, Sediments is one of the more darkly ambient albums from their extensive back catalogue, comparable to the various guises of Eno or Manuel Göttsching than Sonic Youth or Neu!, occasionally delving into the sort of primal repetitious contrast of Swans.
It was recorded, in the bands words: 'pre-Trump/Brexit/nuclear ping-pong shitfest, but it sounds post all that'. Indeed, there are many mysterious assumptions that could be drawn from their intuitive telepathy – restrained bass giving bedrock for the exploratory, often aching woodwind, or brooding synths being overlaid with looping guitar lines. It was recorded directly live, with no embellishments, verbal communication between performers, or overdubs; quite a feat, considering how fully-formed the result is.
Of the meaning and intention behind the release, bassist Damien said:
The title 'Sediments' in some respects refers to that phenomenon where something returns from deep in the substrata of the mind/memory but you can't quite say what it is or was – details morph and return as mood. So it's a bit like that with the influences for us. They don't emerge singularly when we play. It's just all there in the bedrock. Personally I can say that I was listening to a lot of dub (Aggrovators, King Tubby, Linton Kwesi Johnson) around the time of making Sediments – and that's probably neither here nor there. I was also reading Rob Young's excellent "Electric Eden". And I was obsessing about Metal Machine Music (Lou Reed) and Dub Housing (Pere Ubu) – I was practically listening to MMM every day for a few months. Such a pure record. But all that's probably a drop in the ocean. When we play, basically because there's no consultation or planning beforehand – no concepts, we don't invoke influences consciously – no one says "let's do something like an MBV piece" – the stuff is just there in our systems, insidiously seeping out into things. 
¡NO!  features Fergus Cullen on woodwind, guitar & the Major Morgan, Jamie Davis on drums & percussion, Graham Montgomery on keys, guitar, mbira & echoes, and Damien Lennon on bass & cable resonator. Sediments was recorded in a studio assembled from a cable factory, and was produced by Andy Walsh – who also worked on their debut album – and the band themselves, with mixing & mastering carried out at Analog Heart by Stephen Quinn.
Its wonderful artwork was a pencil drawing montage by Paris-based artist Marc-Antoine Beaufils, based on photographs taken from high-rise towers in Hong Kong – empty spaces & hauntological works being something of his specialty.
With a broader release in the UK, France, the US & Japan in the new year, it's out now in Ireland. You can order Sediments on vinyl, and browse the rest of the Little Gem wares here.
¡NO! perform the following dates over the coming weeks:
Friday October 20th – A4 Sounds, Dublin (with Katsura Yamauchi). Doors 8pm.
Saturday, October 21st – Fennelly's of Callan, Callan, Co. Kilkenny (with Katsura Yamauchi). Afternoon show, Doors 1pm.
Saturday, October 21st – The Rogue Gallery & Studios, Waterford (with Katsura Yamauchi). Doors 9.30pm.
Sunday, October 29th – Set Theatre Kilkenny – Rockfall Festival, with Engine Alley. Doors 8.30pm.
Friday November 3rd, Sediments Album Launch – Jigsaw Dublin City, Dublin. Doors 8pm.