Galleries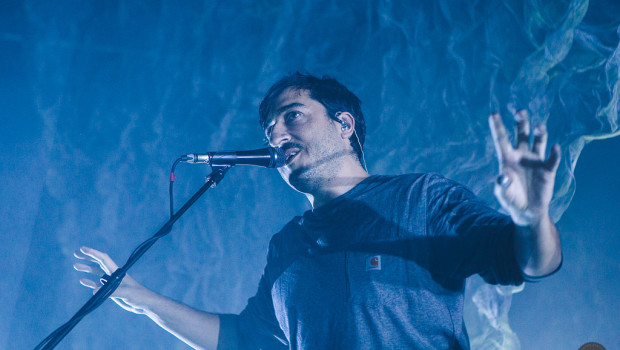 Published on October 6th, 2017 | by Loreana Rushe
0
Grizzly Bear w/ Liima @ Vicar Street, Dublin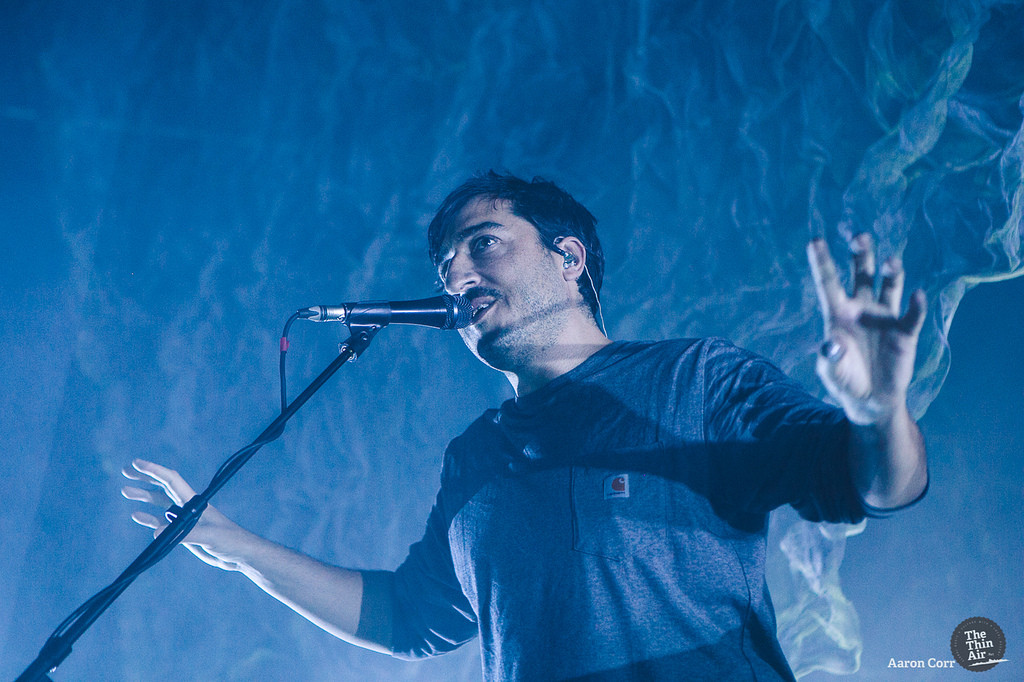 Kicking off the first of a two night stay in Dublin's Vicar Street, New York indie rockers Grizzly Bear have returned to Irish shores to promote their fantastic new album Painted Ruins.
Whilst the band have preceded their show with lots of social media insights into their night before in Whelan's checking out The Drums, we have a while to wait before they bless us with their presence. As the anticipation builds, Liima (below)perform a support slot of their brand of heavily electronict-inged indie. The Scandinavians' set is full of energy and they're an obvious support for Grizzly Bear with a smooth vocalist and plenty of experimental touches. Whilst the songs themselves are interesting and the vocals are deeply attractive, at times the band's performance feels rough around the edges and it seems Liima still have a bit to learn from their tour-mates.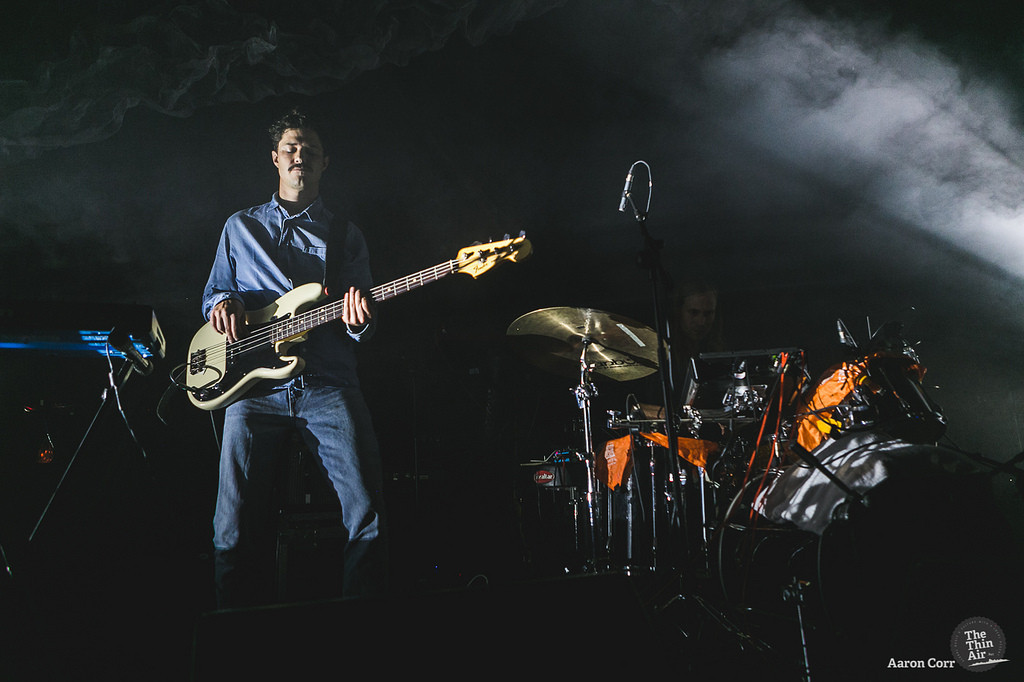 The anticipation is tangible by the time Grizzly Bear take to the stage. Drawing heavily from recent album Painted Ruins, the band have no issue with engaging the crowd through their new material. The soft sonic assault makes the set feel less like a selection of songs and more like an overall experience. The fluid instrument swapping and vocal interchanges between Rossen and Droste are effortless and set to the background of a beautifully wrapped stage set up. It's easy to see why Grizzly Bear are one of the most important indie rock bands around in 2017 – their music is wholly unique and their execution manages to be both starkly professional yet intimate at the same.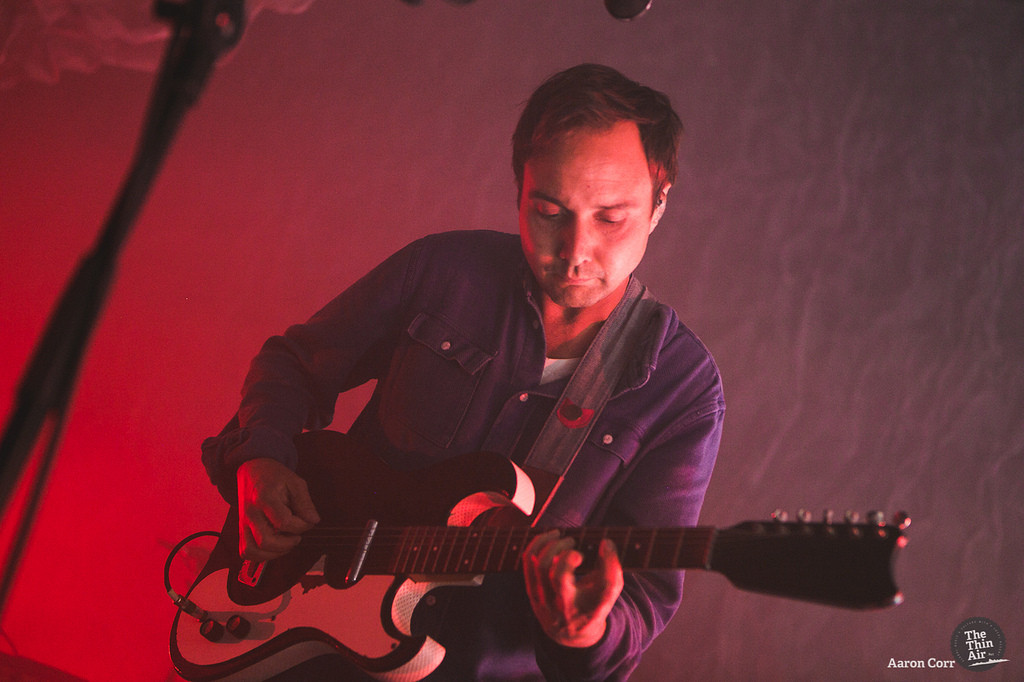 Fan favourites of 'Yet Again' and 'Two Weeks' get the crowd singing and awkwardly dancing along – much to Droste's gently teasing appreciation but cuts from Painted Ruins such as 'Mourning Sound' and 'Three Rings' showcase the band at their best. Grizzly Bear have lived through waves of different fads within indie music of the last few years – indie-electronic and surf rock to name a couple – and have never been tied down to a particular niche or repetitiveness, instead they've taken the best parts of all of these sounds to create their own beautiful sound.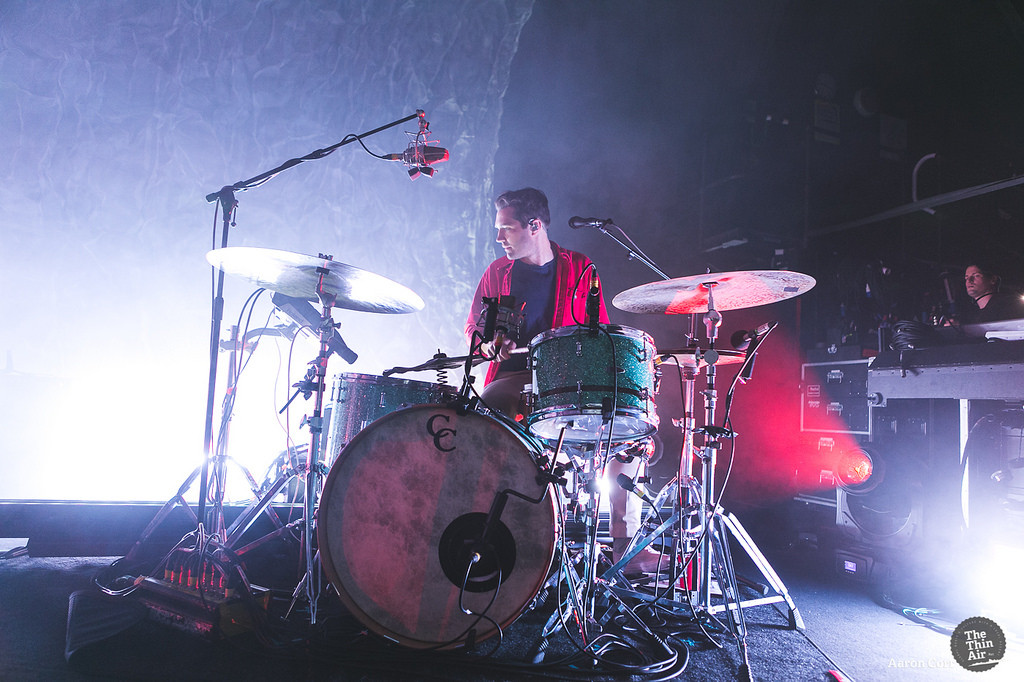 Grizzly Bear have a stage presence far beyond that of your standard four-piece indie rock band. Between the textured beauty of their music which creates an aurally shimmering atmosphere filling the entire venue, the charisma and elegance of Ed Droste's vocals and their lush set up, they transport the audience away from a cold weeknight in Dublin to an aesthetically delightful, smooth world. Kelly Doherty
Photos by Aaron Corr