Film / Theatre Reviews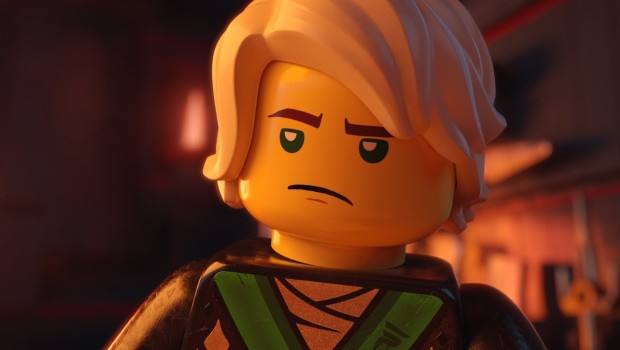 Published on October 10th, 2017 | by Ross Thompson
0
The LEGO Ninjago Movie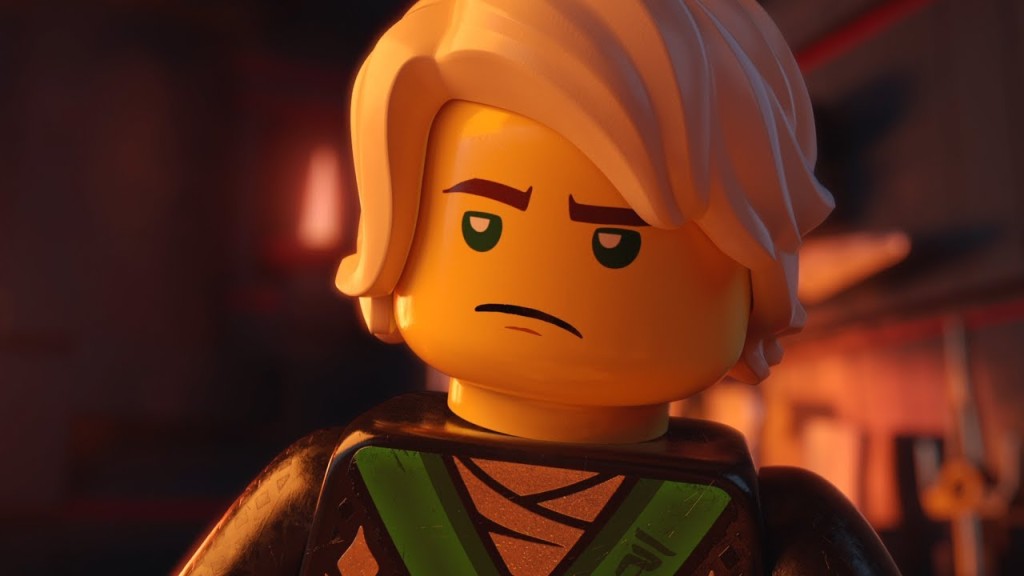 While not quite as surefooted as previous cinematic LEGO outings, this family-friendly romp still offers a colourful dose of inspired lunacy. From the outset, it is important to acknowledge that the Ninjago franchise, albeit hugely popular in its minifigure form, is not as appealing as the Batman universe, yet that in itself liberates the filmmakers to try something a little different. At no point does this addition to the LEGO roster claim to be as subversive or slyly satirical as this year's hilarious puncturing of the Bruce Wayne mythos nor as a piece of animation does it set out to be a modern classic of the same calibre as, say, Inside Out.
Rather, The LEGO Ninjago Movie is first and foremost a warm-hearted action movie that contains enough whimsy to keep young ones entertained and remaining in their booster seats for a running time that does not test the limits of either their attention span or the size of their bladders. If you do not believe that this is a hallmark of quality, then clearly you have not suffered through lowbrow, zero effort fare like The Nut Job, Trolls or The Boss Baby ("Hey, I know what kids will find funny," generic studio mogul says. "Jokes about conception and business mergers."), and these titles are not even scraped from the bottom of the barrel. That being said, Ninjago has several qualities that make it worthy of the affection of a child, parent or average filmgoer.
Firstly, there is the visual presentation. Like its predecessors, Ninjago looks absolutely gorgeous. So much care and time have been lavished upon the incredible array of bricks onscreen, which may be digitally rendered but possess a tactility reminiscent of the work of Aardman: the many close-up shots reveal that each of the characters are covered in the fingerprints, smudges and scratches that only come with children's play, and the jerky, ersatz stop motion manner in which the figures move means that the world feels deeply alive. Ninjago City itself is a wonderful creation, perhaps even more so than Gotham, vibrant with primary colours and attention to detail.
The architecture of bodegas, modern palaces and skyscrapers locates it somewhere between Chinatown and the future Los Angeles of Blade Runner minus the smog and incessant rain. It is the perfect stomping ground for our heroes, your typical gang of high school kids with secret identities, to, well, stomp about in oversized Mechs straight out of Pacific Rim or Power Rangers. Several set-pieces involving increasingly melodramatic showdowns with Lord Garmadon – brilliantly played by Justin Theroux as a deliciously snarky cross between President Business and Darth Vader – take place within the city, and the ensuing action has a focus and logic often missing from modern action movies.
Also, those viewers of a certain age are not likely to miss the self-referential subtext hiding in plain sight. As in Winnie The Pooh, Abney And Teal or The NeverEnding Story, we are essentially watching the surrealistic daydreams of a child, a fact that is re-emphasised by the 'pew pew pew' bullet sounds or the positioning of Garmadon's lair in an active volcano just across the bay – the other side of the dining table, perhaps. If you are prone to sobbing at the final verse of 'Puff The Magic Dragon' then you will find the concept of LEGO toys being operated by tiny invisible fingers strangely moving, certainly more so than the generic storyline of protagonist Lloyd (Dave Franco) coming to terms with the identity of his father or the overly didactic "Believe In Yourself" message that is in danger of drenching the film's denouement in schmaltzy gloop.
More successful is the exploration of why children play with toys and how they form their understanding of the universe around them. We saw it before in the whopper of a twist that propelled The LEGO Movie off on a surprisingly philosophical tangent, and we see it again here in knowing scenes involving a grumpy housecat and Jackie Chan, having great fun with a self-mocking role. Such a lofty notion may not be counterbalanced with the same hit rate of gags, though there is a sublime recurring musical cue of Mike And The Mechanics, but again Ninjago is more interested in telling a story that rips along at a jolly clip.
Judged on these merits, the new addition to the LEGO film stable passes muster gracefully, if not quite with the same gravitas. Ross Thompson
The LEGO Ninjago Movie is on wide release from Friday 13th October.

Summary: Dirs: Charlie Bean & Paul Fisher, 101 min, certificate PG