Album Reviews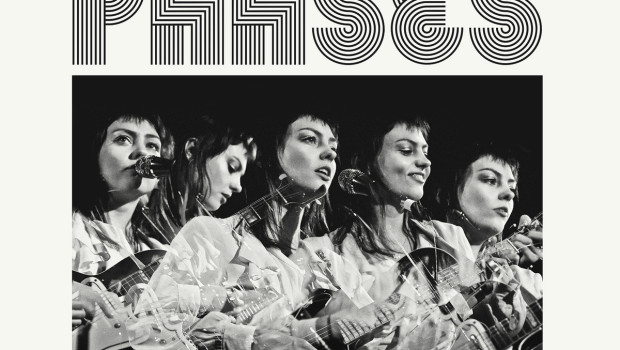 Published on November 13th, 2017 | by Zara Hedderman
0
Angel Olsen – Phases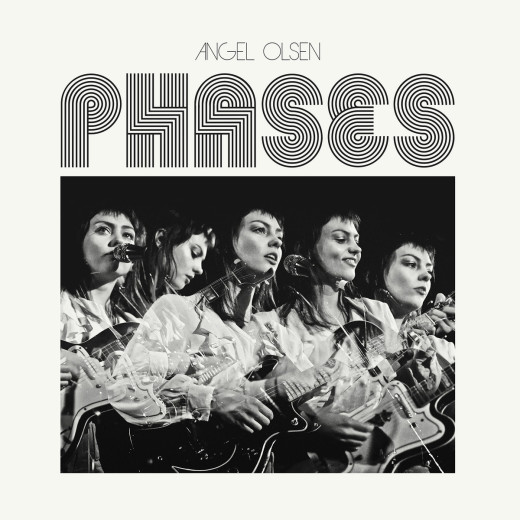 Last year Angel Olsen released My Woman, an evocative record which exposed experiences of vulnerability that would later become lyrics brimming with defiance: "I dare you to understand what makes me a woman", and so forth. Typically then, listening to an Angel Olsen song incurs a fleeting foreboding feeling. It's a feeling akin to glancing through a diary that you shouldn't be sifting through but it's there in front of you, waiting to be consumed and picked apart. It's human nature to be curious, especially in the context of dissecting lyrics that are forthright in their meaning. It can be reassuring to listen to someone recount similar scenarios – real or imagined – and breathe relief over a shared point of view or sentiment. Fittingly, prior to Phases' release, Olsen revealed on social media that "it's like a diary was stolen and mass-produced." It is no surprise then that Phases, a compilation of B-sides, covers and rarities thrives on songs based on various transitory stages of the songwriter's career and personal life. There are times, however, when you wonder whether you really need to go through this new volume in Olsen's repertoire.
Sonically, this record is fragmented across two moods that will speak freely to the fans Olsen has gathered along the way throughout her six years as a solo artist and the four releases born in that time. Many of the recordings were made during the two year period following sessions between Burn Your Fire For No Witness and My Woman. These are the edgier arrangements, with energetic and encompassing electric compositions met with a strong vocal with noticeable clarity in her enunciation. The completeness of these songs – 'Sweet Dreams', 'Special' and 'Fly On Your Wall' certainly embody the radio-friendly side to her writing which we have become more acquainted with in recent years. These moments of high energy and full instrumentation are, perhaps, the most gratifying and memorable moments of Phases.
Beyond that, it can be tricky to explore beyond a handful of the cuts on here. With some persistence and time, songs like 'California' and 'May as Well' become more inviting, the melodies linger on and you'll find yourself unconsciously humming them as you fulfil mundane tasks like making your bed or turning the key in the door.
Opener 'Fly On Your Wall' has a slow building melody led by punchy guitar strumming and uniform drumming which eventually trickles into a glittering chord change boasting a gorgeously brief rhythmic guitar solo. It is definitely the strongest song on the record and sets a bar which is not often matched. 'Special', a seven-minute lingering song can be best described as the final piece in a tryptic comprised of 'Sister' and 'Woman' from My Woman. It has a similar slow momentum which eventually erupts in a controlled way, it also possesses the slightly disinterested, languid vocal performance which funnily enough sounds much like one of her more recent lyrics – "going through the motions as you sing your song"  – before, much like the instrumental arrangement, she lets it dance momentarily with a wilder tone.
Throughout the album's second half we are presented with a sombre mumbled vocal delivery coupled with lo-fi production comprised mostly of either the soft strumming of the same electric acoustic guitar heard throughout her debut EP, Strange Cacti. Many of those songs, 'Only With You', 'All Right Now', and 'May As Well', have featured on extended special editions of her 2014 Burn Your Fire For No Witness, the record that brought her name to the fore of the pop-rock tinged realm of folk. This is where one can wonder why they were compiled together again for this release. These candid songs, along with 'Sans' in particular evoke that feeling of rooting through the pages of a journal. The latter highlights the disruption extensively travelling causes whilst touring: "Time moves so strangely when you're moving all the time", and "Well, I'm feeling kinda tired / But I know it's for the best". The ease of 'Only With You', is enthralling with the subtle chord gleams and hushed vocals lamenting: "All your life you've been looking / Whatever it is, you don't find it in me."

It will be interesting to see what Angel Olsen does next as the release of Phases coincides with the nearing end of extensive touring of My Woman. You cannot help but wonder if this album, while a very easy listen with lots of gorgeously tender arrangements, is actually a necessary addition to her canon or just the product of pressure from her label. Even her admission of feeling as though her diary was stolen seems to suggest that perhaps she wasn't so enamoured by the idea of sharing these songs in the first place.  Zara Hedderman
Summary: Check this out: 'Fly On Your Wall', 'Only With You', 'Sweet Dreams'

If You Like This You Might Like: Molly Burch, Big Thief, Julia Jacklin