Film / Theatre Reviews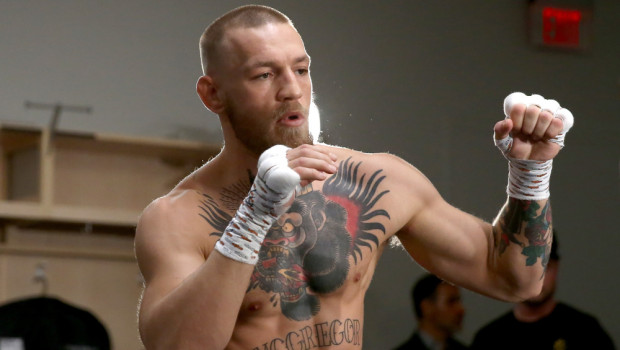 Published on November 7th, 2017 | by Conor Smyth
0
Conor McGregor: Notorious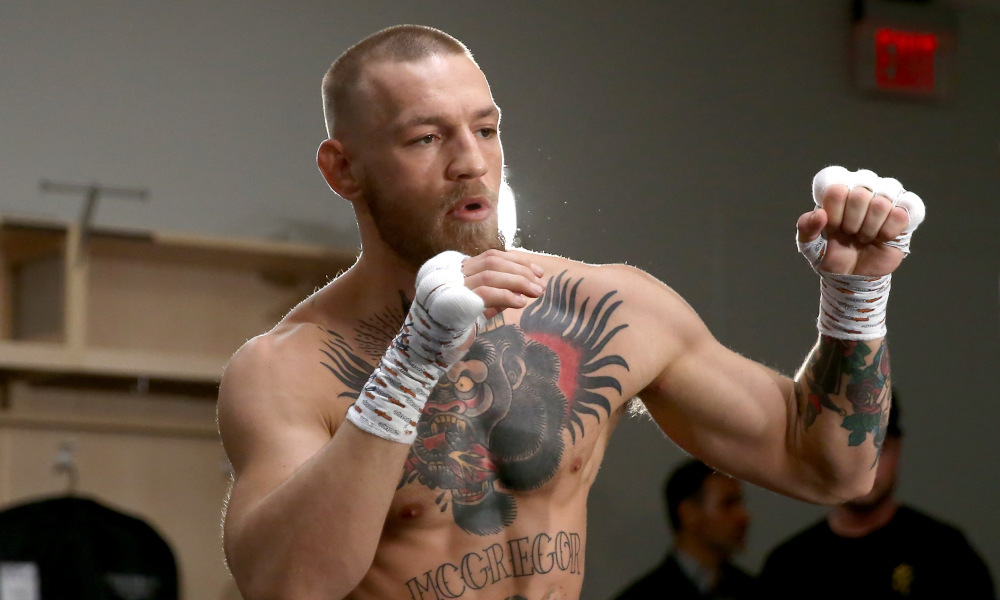 Part of the fascination surrounding Conor McGregor is that so many people who claim not to care about the Dubliner spend so much time talking about him. The persona; the cars; the suits; the bravado – all gets discussed routinely around pub tables and all of it gets minutely dissected. Is he bringing shame on the nation or representing a sea change in what it means to be Irish? Is he a highly skilled sportsman or a street brawler participating in thinly-veiled barbarism? Is he a showman or a bigot? Is he both?
Notorious offers little answers on the above. It starts with McGregor living in his family home in Crumlin and tells the familiar rags to riches story that has endeared him to much to the American public. McGregor fits this narrative perfectly. Not only has he gone from living on the dole to double UFC champion in four years but he's done it in large part through sheer force of personality. Director Gavin Fitzgerald must not be able to believe his luck at discovering the fighter when filming other boxers at a local club in Crumlin.
In an early interview, McGregor claims: "Everyone wants fame and money. That's wrong! Fuck fame and just give me the money". Much of the first half of the documentary is made up of the Dubliner making similarly outlandish statements whilst clearly gobsmacked at the riches starting to flow in. This is McGregor at his most genuine. His manic laugh is infectious and you start to get a sense of the charisma that made him those millions.
The second half of the documentary is largely spent in McGregor's Las Vegas mansion as he prepares for a series of fights that range from Mendes to Aldo to Diaz and Diaz again. The access is impressive. Apart from the enormous amount of footage filmed in the fighter's home there are several scenes where you're surprised the cameras aren't told to 'fuck off' as readily as McGregor would an opponent. The loyalty that the Dubliner has to those who were around from the start clearly extends to his film crew.
What's the price for this access? Bias, unfortunately. Notorious lists McGregor as an executive producer and his editorial input is clear. There is very little mention of the many controversies that have plagued the Irishman and no investigation into why McGregor does the things he does. The only note of negativity during this hour and a half centres on the injury sustained by the Dubliner in the build-up to his fight with Mendes but even this is spun as a positive. "Conor is training without ACL. You're not supposed to walk without ACL," McGregor's sparring partner reveals.
But then the inclusion of negativity would contradict the Law of Attraction by which McGregor lives his life. He see positivity as essential to his success and tries to avoid negative thoughts as much as possible. And while many mock the Dubliner for this fact it's hard to argue with its results. The only problem is the law begins to break down when you try to apply it to objective documentary making.
Notorious will likely please those who are already fans of the fighter but anyone in search of something meatier will be going home disappointed. Fitzgerald does a good job of charting the UFC champion's rise, and there are some genuinely funny moments, but his treatment of this controversial character is too one dimensional to be taken at face value. Cal Byrne
Conor McGregor: Notorious is on wide release.

Summary: Dir: Gavin Fitzgerald, 90 min, certificate 15