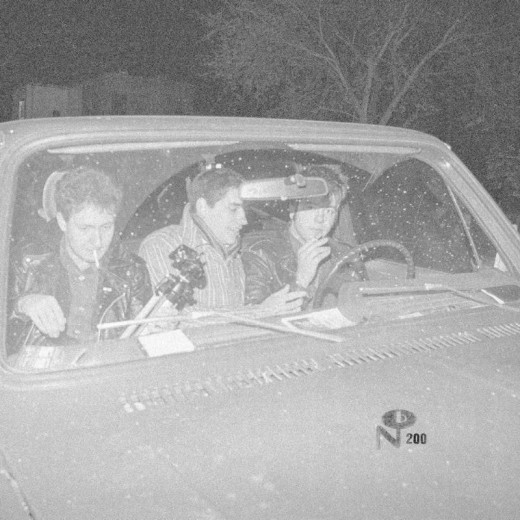 We should all be eternally grateful to the Numero Group. Their tireless efforts to ensure that some of the great quasi-lost nuggets of our popular culture get rediscovered and granted a level of respect that they were deprived of upon their initial release. Their reissues and remasters are rich and varied, encompassing the likes of hardcore luminaries Unwound as well as forgotten soul star and transgender icon Jackie Shane. While the label has been working at an awe-inspiring level, they've recently outdone themselves. Savage Young Dü is a 69 track tome tracking the early years of the seminal Hüsker Dü, one of the most prolific and exceptional bands in punk. As a listening experience, it's inconsistent and at times baggy. But as a historical text, something to be analysed and used as a Rosetta stone to explore the band's other work, it's completely invaluable. It manages a delicate feat of demythologising the band while allowing the raw talent that made them so special to shine.
Off the bat, the collection offers two insanely rare treats. First is a completely remastered version of the band's debut LP, Everything Falls Apart. It's a great record in its own right, but this version is a particular joy. Bassist Greg Norton, whose contributions to the sound of the band are often overlooked, is given the most wonderful treatment as his thick melodic bass works get a proper treatment. The other major gift is an alternative version of the group's first live album Land Speed Record. Recorded a week after the original, it features crisper sound and a much tighter performance. As a collector and avid lover of the group, this is the kind of stuff that you dream wistfully about.
The old narrative with the Hüskers is a simple one: three Midwestern teens, hyped up on amphetamines and SST records, played louder and faster than everyone else. After a live album and a full length, the group slowed down, discovered melody, pop and psychedelia and became the forebears of alternative rock. As with most stories of this ilk, there is a truth at play but it's a fairly truncated one. Savage Young Dü demonstrates how bowdlerised this story is. The first disc, which is made up of early singles and live tracks, houses some of the most melodious work in the band's back catalog. 'Truth Hurts' and 'Can't See You Anymore' are essentially fuzzed out version 1960s singles from The Hollies while 'All I've Got To Lose Is You', 'Amusement' and 'Walk Within The Wounded' could easily be on Candy Apple Grey or Flip Your Wig. It proves that the insane songwriting talent of Bob Mould and Grant Hart was always there. This anthology is full of earworms and Ramones-like hooks.
What it lacks is an editor. These pieces are aimless and overlong. That's where hardcore punk and the speed came in. By falling in love with the manic fury of the likes of Black Flag, the three-piece were able to identify and shred every ounce of fat from their songs. This is crystallised in one track: 'In A Free Land'. This song is the purest distillation of what the Husker boys would be. Fast, catchy and unforgettable. Savage Young Dü successfully takes you on the journey of three young men as they move from 'Do You Remember?' to 'Real World', from misdirected talent to genre kings.
By giving such a detailed view of the band, the humanity of their work is allowed to shine. This group released over 60 songs in 3 years, many of which comfortably reside in the pantheon of Great Songs. Within those 60 songs lies the blueprints for Nirvana, Green Day, Foo Fighters, Therapy?, Smashing Pumpkins, Kerbdog, and The Pixies. Their legacy and impact cannot be underwritten or disputed. Given the almost Velvet Underground effect they had on alternative rock, there's something so wonderful about hearing them unashamedly ape other artists and make mistakes. 'Termination' owes more than a passing resemblance to Joy Division's 'Love With Tear Us Apart', while 'Do You Remember?' is so close to The Damned that Captain Sensible could make a fairly decent legal case.
The live recordings are sloppy and at times incomprehensible. But these gaffs and shameless thefts are wonderful in an odd way. It reminds us that these titans were at their core three boys who loved fast punk music. While they have a legacy that stretches far and wide, they at one time were just like every other teenager with a guitar and their favourite records to pilfer from. We witness to them awkwardly singing about sex manuals, the government, and adolescent quibbles. You know, stupid everyday teenager shit. This is one of the purest joys of Savage Young Dü. It captures the essence of punk music: this is music for everyone by anyone. Will Murphy