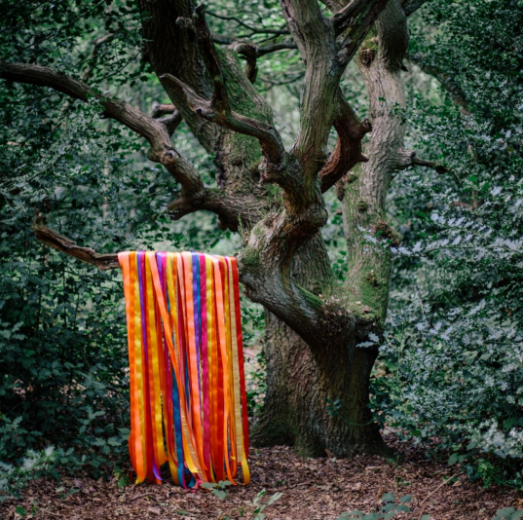 It'd be an understatement to say that there's been a few high profile career curveballs of late. Private complaints resulted in the resignation of a defence secretary, sexist Facebook comments culminated in the suspension of an MP and Beyoncé announced her first foray into acting. Heck, even the Queen turned out to be a shareholder in rent-to-buy retailer BrightHouse (kinda). Spare a thought for James Holden, who amongst all these revelations has quietly executed a brilliant career change of his own, albeit with much less than his fair share of the limelight.  
Holden has always had a taste for collaboration, tight knit networks and long-term friendships. Following well received remixes of Depeche Mode and, yes, Britney Spears, Holden released his first full length LP The Idiots Are Winning in 2006, an album which beamed with vivid and ethereal off-kilter techno. Following a long stint focussing on DJing and helping launch the careers of Nathan Fake, RocketNumberNine and Avus through his label Border Community, Holden's second full-length album The Inheritors arrived in 2013, and saw his work evolve into visceral psychedelic electronica that often carried an itchy harshness and experimental danceability at the same time. It's between 2013 and the present day that our story takes its aforementioned pivotal change that has resulted in The Animal Spirits, and the finger can almost certainly be pointed at his collaboration in 2015 with the late Maalem Mahmoud Guina and Floating Points. Marhaba, the offspring, is a heady and colourful exploration of Morocco's Gnawa music and needless to say is not like anything else in Holden's back catalogue. Until now.
The clues are in the artwork and title of Holden's third full length album. Tracks such as 'Incantation for Inanimate Object', 'Thunder Moon Gathering' and 'Go Gladly Into The Earth' aren't particularly subtle about their spiritual contents, and nor is the artwork, depicting tribal ribbons draped over the branch of an ancient looking tree. The Animal Spirits, a new live band that Holden plays with, is comprised of long term friends: Tom Page (of RocketNumberNine) on drums, Etienne Jaumet on saxophone and Marcus Hamblett on the cornet. It's safe to say Holden has well and truly transitioned from the understated experimentalist to an artist far more eclectic and confident. The results are breathtaking.
'Incantation for Inanimate Object' acts as a subdued ritualistic transcendence into the sheer beast that is The Animal Spirits. 'Spinning Dance' blasts bass and Page's drums together with a swirling cornet solo alongside residual choral incantations from the opener before 'Pass Through The Fire' introduces Holden's diligent and patient layering of micro-melodies into a stomping psych folk-jazz grumble. Glistening synths form the backbone of 'Each Moment Like The First', which sees Holden and Page jamming back to back, playfully toying with rhythm until the bridge sees discord and dissonance almost decompose the omnipresent bassline. Closer 'Go Gladly Into The Earth' draws the curtains down after an exhilarating climax of radiant micro-melodies, push-pull standoffs between Hamblett and Jaumet and an upbeat march from Holden's hypnotic synth.
Where The Animal Spirits falls short is in its middle stages, when the going gets more retrospective. 'The Beginning of the End' rattles electronic throbs in a manner not too dissimilar to Rival Consoles' 'Recovery', and pretty as it may be, you're momentarily drawn from away from the stomping melee that Holden and co. have been building towards. There are no dull tracks, but you can't help feel that they've been misplaced and would work better on other albums. 'Thunder Moon Gathering' snakes it's way to a BADBADNOTGOOD-esque frenzy, before the title track utilises copious synthesisers to twirl and lift us to another nebula. Such godly astral places are enviable locations, but you only want to be in one place; back to terra firma and the woodland tribal dance that Holden created throughout album's the early stages. 'Go Gladly Into The Earth' delivers you there with flair.
For a newcomer to enter such an alien genre with such encapsulating energy and dynamic ideas is awe-inspiring, and as Holden and co. weave their way through the running time in drawn out technicolour jams you can't help but hope that this is a new day rising. Holden's back catalogue is accomplished enough, but The Animal Spirits really puts fun into the mix too, uniting an almost unfathomable range of influences and themes. Don't miss it. Dominic Edge