Album Reviews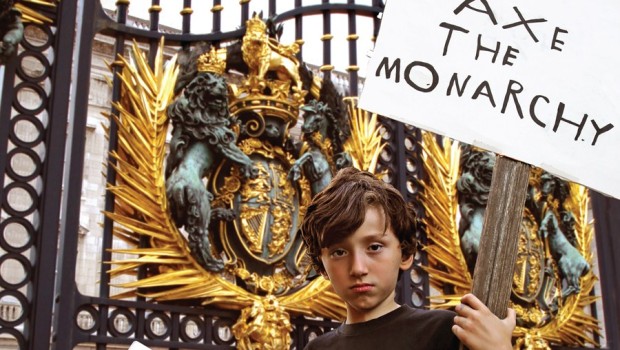 Published on November 22nd, 2017 | by Caolan Coleman
0
Morrissey – Low in High School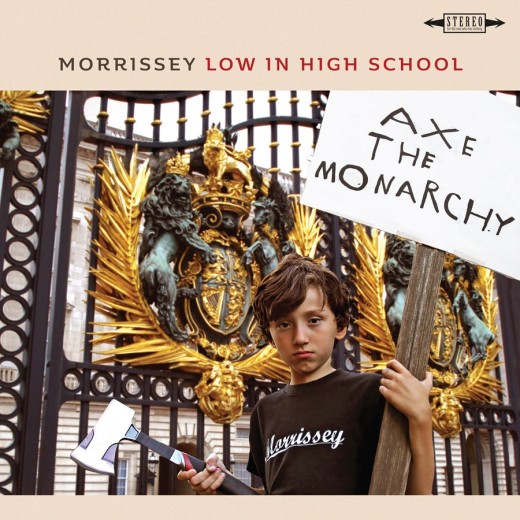 To say that Steven Patrick Morrissey is a different artist to the one so many of us flocked to in our teens seems a platitude at this stage. In The Smiths, Morrissey's marriage of equal parts teenage melodrama, small town misery and genuine wit struck a chord somewhere between Paul Weller, Oscar Wilde and Holden Caulfield. There have been plenty of smart-arsed indie singers since, but not one can hold a candle to what this man was when at his best. 
The persona of a sensitive, working class and vehemently anti-Tory frontman is long gone though, and has given way to an increasingly difficult and bitter middle-aged solo artist who, as his musical appeal has diminished, can now only be relied on to clog news feeds with new levels of narcissistic attention seeking. Morrisey refused to let music do the talking on previous outing World Peace Is None Of Your Business, instead waging a childish war against his record label, while his increasingly erratic live performances  paint a more ridiculous figure with each year – subjecting festival audiences to 33 minute video intros or leaving the stage because he can smell meat, or is cold etc etc etc.  More troubling are his infamously tone-deaf, reactionary statements to political and social issues: just this week, he took time in an interview to victim-blame Anthony Rapp in support of Kevin Spacey. Allegations of racism have dogged his entire solo career and have not been helped by recent comments on the UKIP leadership election at a 6 Music session.
It's when these sorts of themes rear their ugly head that Low In High School is at its worst, obviously. 'I Bury The Living' is a sneering seven-minute dirge that takes aim at a squaddie and, eventually, his grieving mother- – "Funny how the war goes on/ Without our John" – while the sound effects of stomping boots and drill-sergeant shouts feels like an unfortunate flashback to Muse's Drones.
Another offender is the pompous piano ballad 'Israel', a love letter and "answer" to the state's critics: "In other climes, they bitch and whine/ Just because you're not like them Israel". 'The Girl From Tel Aviv Who Wouldn't Kneel' praises it's protagonist's defiance in the face of US intervention. Meanwhile, the electro-glam stomp of protest song 'Who Will Protect Us From The Police?' loses any power it may have had through it's sheer bizarreness. Politics are strewn throughout, pervading the personal, with the lover of 'In Your Lap' providing respite from "warlords" and assorted despots.
The 'Give Peace A Chance' style clap-a-long 'All The Young People Must Fall In Love' is an oasis that offers some hope in the middle of the record. It's not a great song by any means, but amid the rest of this absolute mess, it's welcome.
There are a few other saving graces. 'Home Is A Question Mark' features a nice riff from long-standing bandleader Boz Boorer that wouldn't sound out of place on You Are The Quarry, while 'Jacky's Only Happy When She's Up On The Stage' is the album's high point, a campy ode to an ageing actress, and an apparent Brexit metaphor ("Everybody's heading for the exit, exit exit"). It's easy to read Jacky as Morrissey though, a man unwilling to go quietly into elder statesmanship and clinging on to every last drop of public outrage while he can. Unfortunately, his grip is utterly unstable and all it does is serve to make this album an emblem of an artist an who has become impossible to celebrate. 
Morrisey's public persona tars the music on Low In High School, which is mostly below-par to begin with. The record casts a deeply cynical eye over the world, one that feels warped by the hatred displayed on it, not only towards authority figures on the left and right but to those that follow them. It's all pretty exhausting, and lacks the humour and occasional sweetness that made The Smiths so compelling.
"It's so easy to hate. It takes strength to be gentle and kind," Morrissey sang on one of their greatest songs, 'I Know It's Over'. Thinking of those lyrics, they serve as a stark reminder of the artist's weaknesses now, weaknesses that are made painfully evident here. Perhaps it's time we knew it was over.  Caolán Coleman
Summary: Check Out: The Smiths

If You Like This You Might Like: The Smiths