Visual Arts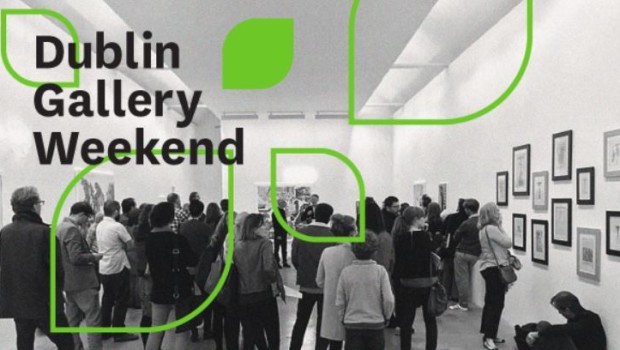 Published on November 21st, 2017 | by Aidan Kelly Murphy
0
Picture This: Dublin Gallery Weekend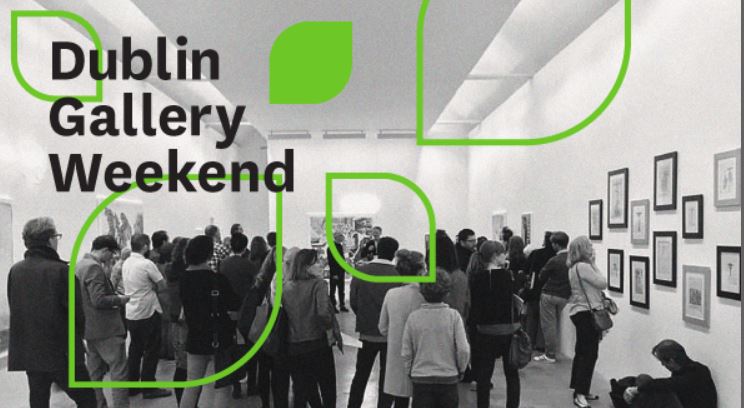 This weekend sees the return of Dublin Gallery Weekend with events taking place across Thursday, Friday, Saturday and Sunday. Now an established and vital part of the arts calendar in the capital, Dublin Gallery Weekend provides opportunities for one off events and tours, as well as linking longer running exhibitions into the weekend's schedule. Below are a list of some of our highlights for the weekend.
Thursday
RHA Gallery
Naomi Sex's first major solo exhibition All this Surface and Surface is currently on in the RHA Gallery. 1pm sees a performance, titled Dealing Cars, Making Art, by Darina Gallagher. (This is repeated at the same time on Friday, Saturday and Sunday if you can't make the mid-week lunchtime slot)
Following this performance there is a guided tour of all the exhibitions currently on show by RHA Curator Victoria Evans.
AIB Grafton Street Branch – Upstairs
A trilogy of artists' talks take place across the weekend in this most unusual of locations. First up is Alan Butler who discusses his piece On Exactitude in Science which was shown in IMMA earlier this summer. The event is free and is on from 4:00 to 4:30pm.
Speaking of IMMA, across the weekend they have opened up their Freud Project for free – normally this is €5 to go visit. You need to pre-book tickets, which can be done online here using the DGWeekend code.
Art Book Fair
Central to Dublin Gallery Weekend has been the Art Book Fair which takes places in Temple Bar Gallery + Studios. A mixture of artists short runs, one offs, gallery publications and a plethora of magazine, zines and journals the fair provides amble opportunity to delve into the latest critical thinking on art and art practices – as well as exploring the print medium as an artistic output. The fair launches at 6pm on Thursday and continues daily until Sunday. (Keep an eye out for Critical Bastards and Paper Visual Art Journal, two Irish art journals who launch their latest issues this week.)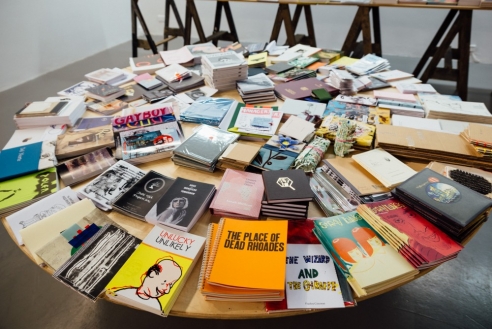 Thursday is also late gallery night with the below open for extended hours:
Douglas Hyde: 11am – 8pm: Abbas Akhavan and Mona Hatoum
Oliver Sears Gallery: 10am – 8pm: Damascus, Laurence Riddell (closing night)
Olivier Cornet Gallery: 11am – 8pm: Jordi Forniés
Science Gallery Dublin: 11am – 8pm: IN CASE OF EMERGENCY
Friday
Returning this year are the hugely popular gallery tours, which see participants being brought to several galleries to get in depth analysis of the works on show, and all for free. There are three tours each day:
Monto Tour: Up first is the Monto Tour which takes places on Friday at 11am leaving The Lab Gallery on Foley Street, continuing on to Oonagh Young Gallery and finishing up in Artbox.
Swiftian Gallery Tour: The days second tour begins at 2pm outside St. Patrick's Cathedral and sees artist David O'Kane give a tour of his exhibition which was inspired by the work of writer Jonathan Swift.
Parnell Square Tour: The final tour of the day begins at 3pm, meeting at Hilsboro Fine Art on Parnell Square. The tour then continues onto The Hugh Lane, before finishing up in the Olivier Cornet Gallery.
Mother's Tankstation
Being Infrastructural is the current exhibition in Mother's Tankstation and sees artist Maeve Connolly curate a series of videos. At 5:30pm a screening of Turner Prize Noimnated artist Roaslind Nashashibi's Electrical Gaza takes place. The film sees the artist combine footage captured in Gaza with animated scenes to present the region as a place born from myth and isolated from the rest of the world. (Additional screening take place at the same time on Thursday and Saturday)
Pallas Projects + Studios
Opening at 6pm is the annual survey from Pallas Projects + Studios, co-selected this year by curatorial duo RGKSKSRG (Rachel Gilbourne and Kate Strain). Selected artists this year include: Dennis Dinneen, Barbara Knezevic, Aine McBride, Eleanor McCaughey and Eimear Walshe. This is not a traditional group show per se, with each artist selected on their own merit and the gallery space used to showcase their works individually, albeit on a group scale.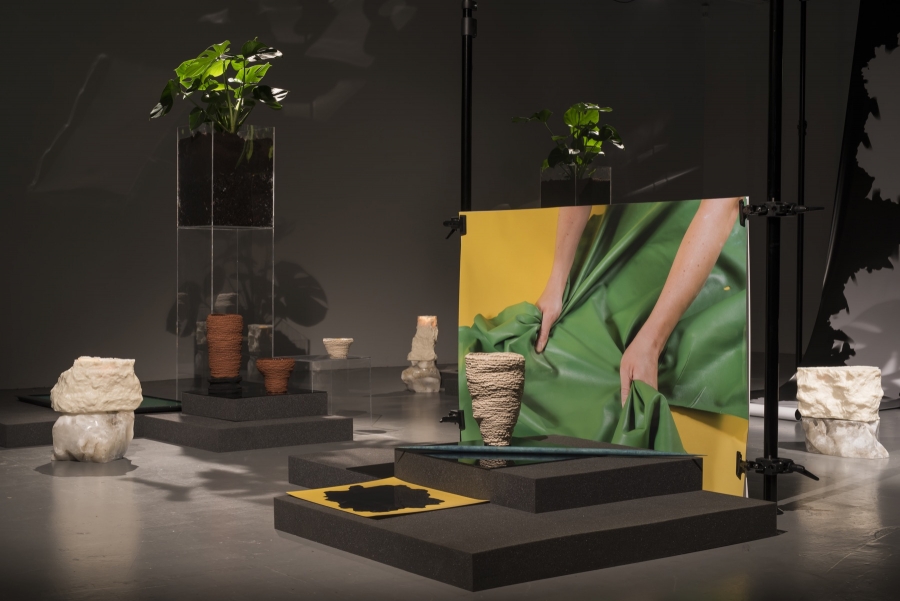 Barbara Knezevic – Exquisite Tempo Sector
Temple Bar Gallery + Studios
Curator and art historian Pádraic E. Moore and artist Ian Whittlesea give a performative lecture and archive presentation titled Egyptian Postures at 6pm. The event is free but ticketed, and places can be booked online here.
Saturday
Three free tours take pace on Saturday, no booking required:
The Coombe Tour: Kicks off at 12.30pm outside the Kevin Kavanagh Gallery on Chancery Lane (there is an option to attend a talk with Ulrich Vogl prior to this at 11.30am in the gallery). The tour then continues onto the NCAD Gallery.
Merrion Square Area Tour: At 2pm the Merrion Square Area Tour meets at Science Gallery Dublin on Pearse Street, before continuing onto the National Gallery of Ireland and ending in the Oriel Gallery.
Temple Bar Tour: The last tour on Saturday meets at the Project Arts Centre in Temple Bar at 4pm. The tour then takes in the Gallery of Photography, The Library Project, Temple Bar Gallery + Studios before finishing in the Graphic Studio Gallery.
Chester Beatty Library
At 12 noon the Chester Beatty Library in Dublin Castle will (weather permitting) host a rooftop workshop on Chinese meditation. Places for Qigong on the Roof Top Garden: a traditional Chinese form of meditation are free but limited. If the weather is disagreeable the event will be moved indoors, but still with a view of their rooftop oasis.
Dublin City Gallery The Hugh Lane
From 1pm – 3pm The Hugh Lane will be hosting a family event titled Futuristic Islands. The workshops sees artist Kathryn Maguire create futuristic islands of natural and artificial material. This is a free event but places are limited.
AIB Grafton Street Branch – Upstairs
The final of the triliogy of talks regaring places, journeys and realities sees Alan James Burns discuss his recent tour Entirely Hollow Aside from the Dark. The talk begins at 4:00pm and is free.
Abbas Akhavan – variations on a garden
Sunday
A trio of tours close the weekend:
Trinity Area Tour: Taking place from 2pm until 3 pm, meet at the Douglas Hyde Gallery in Trinity College, before continuing to Solomon Fine Art, SO fine art editions and ending at Kerlin Gallery.
Temple Bar Area Tour: The tour meets at the Project Arts Centre in Temple Bar at 2pm. The tour then takes in The Library Project before finishing in the Temple Bar Gallery + Studios.
St Stephens Green Area Tour: The weekend's final tour starts at 3.15pm in Doorway Gallery on Fredrick Street. It then continues onto the Molesworth Gallery, Taylor Galleries and finishes in RHA.
Kerlin Gallery
Earleri this year saw the sad passing of Stephen McKenna (1939 – 2017). In his hounour the Kerlin Gallery are hosting a toast to celebrate his memory at 3pm Toast to Stephen McKenna – all welcome.
Dublin City Gallery The Hugh Lane
At 1:30pm there is a screening of Renee Green's 2009 film Endless Dreams and Water Between in The Hugh Lane. Following the film there will be a discussion lead by guest speaker and writer Alice Butler – who is also the co-curator of aemi (Artists' and Experimental Moving Image). The entire event is free with no booking required.
Temple Bar Gallery + Studios
From 11am until 1pm Read That Image are hosting a workshop on how to make photobooks. Tickets have sadly sold-out but you can sign-up for the waiting lists here.
RHA Gallery
All Sunday afternoon the RHA Gallery are putting on a family friendly event. Running from 1pm to 5pm the RHA Art Cart is a workshop which includes an exhibition specific art kit and is put on by an art educator – having brought kids to one of these events I can highly recommend them.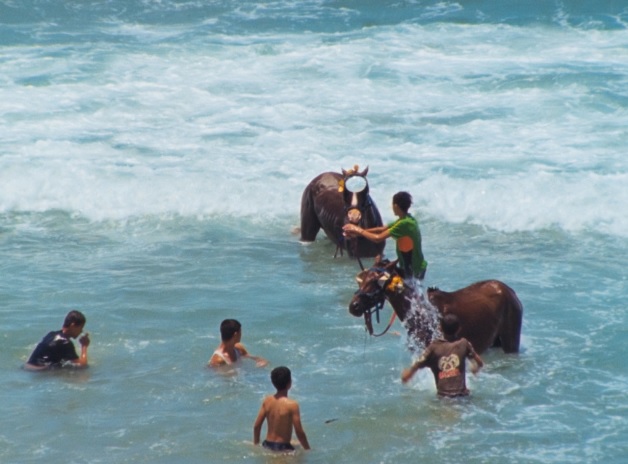 Roaslind Nashashibi – Electrical Gaza
A full list of events for Dublin Gallery Weekend can be found online here. There is something to tantalize all art lovers and we strongly urge you to go check out as many as you can and get involved in this weekend of art and art celebration.