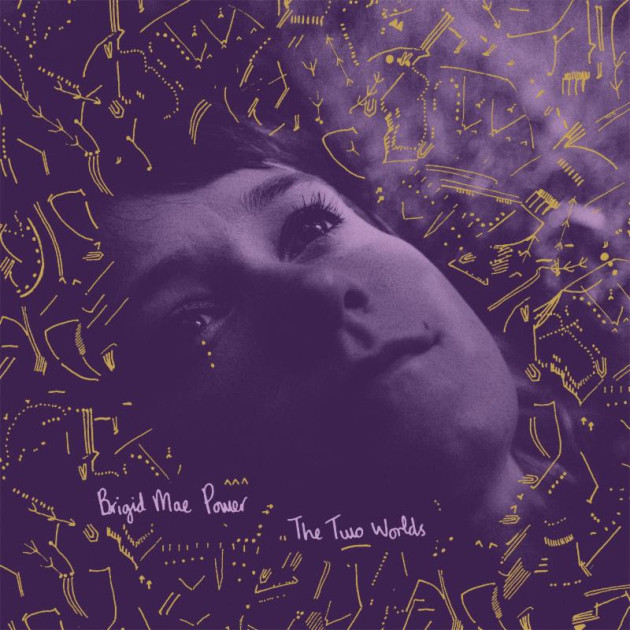 Firmly established as Ireland's foremost purveyors of elemental folk, Brigid Mae Power releases her second album, The Two Worlds on February 9 through US label Tompkins Square.
Her eponymous 2016 debut garnered unanimous acclaim from the likes of Uncut, Mojo, The Guardian and featured on NPR & BBC programming. The Two Worlds, recorded in Co. Down's Analogue Catalogue Studio, looks set to consolidate Power's standing amidst a resurgence of Irish music that has redefined the role of traditional music once more in today's conversation.
Here's what Brigid had to say about the album:
"Most of these songs were written in the last year in Ireland and they're all about the different feelings I had at the time. Last year I moved back to Galway, Ireland where I mostly grew up and I was feeling and noticing again the repressive and oppressive environment. So I revisited a song I had half written a few years previous called 'Don't Shut Me Up (Politely)' and I found that moving home, I had the ammunition to finish it. I had actually tried to record this song in Portland, Oregon the previous year but at the time it just did not work. It was the wrong atmosphere, it was summer and a sunny day and just was not repressive enough in the way that it can be here! So I didn't really feel real singing it as I didn't feel held back at all! It felt like singing to a brick wall and it wasn't going anywhere… So when I moved back I had the idea to go up to an analogue studio in the North of Ireland and specifically record that song there, so we booked in some time at the studio and I hurried to finish some other scraps of songs I had lying around with the idea of recording them live and just seeing what happened. 
I had been thinking about my Grandmother a lot, so there are a couple of songs about her. I'd been thinking about lost friendships. I'd been thinking about how to balance being settled and also being up in the clouds. I'd been thinking a lot about cutting out the crap and letting go of things that don't serve you, so I feel like these songs are pretty direct. I wanted them to sound direct too and the studio Analogue Catalogue was the perfect place and had a great sound and live room…. When we went up there the second time to record the other batch of songs, it was a very busy time in our life and I hadn't finished writing the lyrics to a lot of them. Not as a choice – I just literally didn't have time. So when we got there I thought I would just try them out anyway and as a natural procrastinator I was much happier with the sound of the result of being pushed to the last minute. Peter added in different instruments really naturally and then mixed and mastered the record. 'I'm Grateful' was written in Oregon and for me I can tell that it wasn't written in Ireland. The rest of the album feels quite like what my environment looks like here at the moment out of my window."
We can gladly confirm that The Two Worlds' drone-laced sonic tapestries are are evocative as those pastoral images described above. Watch the video for lead single 'Don't Shut Me Up (Politely)' – a trenchant, timely statement, pointed squarely at the social hierarchies that affect so many on a personal, national, and international level.
Read Zara Hedderman's interview with Brigid Mae Power here, and watch her latest video below:
Following a string of UK dates, she's set to play Bello Bar on March 29, with support from similarly earthy English instrumental composer Jim Ghedi. Event page here.