Album Reviews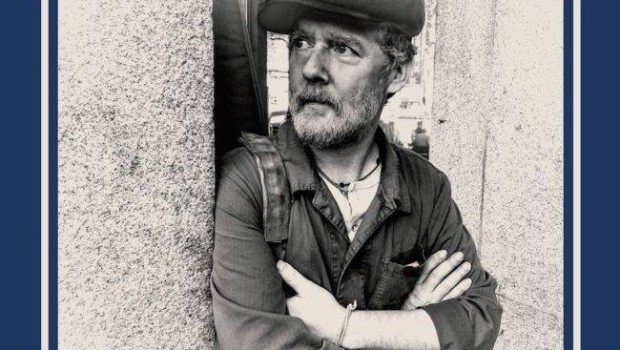 Published on January 19th, 2018 | by Cathal McBride
0
Glen Hansard – Between Two Shores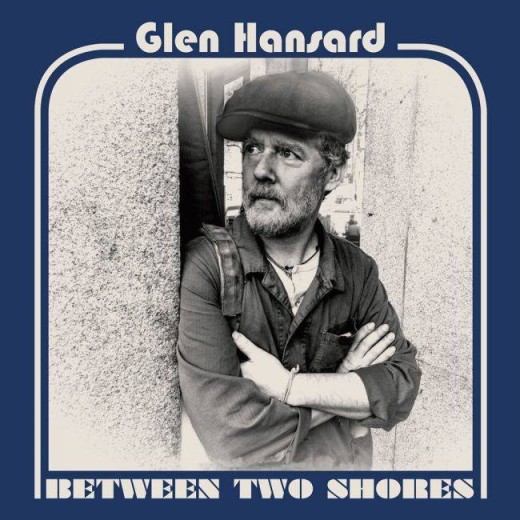 Given that Glen Hansard's live band tends to contain various members of his old band The Frames, it'd be easy at first glance to wonder what exactly differentiates his solo career from the band he made his name with. On closer inspection though, his solo records so far have marked a gradual divergence from that band's stock in trade. Though 2012's Rhythm and Repose wasn't a huge departure, it gave him the freedom to collaborate with various new musicians in the studio, and 2015's Didn't He Ramble saw him both further mine his long standing interest in Irish folk on the likes of 'McCormack's Wall' and delve deeper into Americana on tracks like 'Winning Streak' (sadly not a tribute to Marty Whelan).
The artwork for new album Between Two Shores is suggestive of an album devoted to the former – a far cry from the unmistakable portrait work of acclaimed artist Colin Davidson that neatly adorned Rhythm and Repose, this time round Hansard looks like he's cosplaying as an Inishmore farmer, while surrounded by a slightly dated font and layout that give the album the appearance of an obscure old Irish folk album found in a charity shop. Deceptively enough, the music within turns out to be a further exploration of Americana and Van Morrison-indebted blue eyed soul, with jazz troupe Brian Blade Fellowship in tow along with his usual collaborators.
Hansard self-produces the album for the first time, and in that respect it's an impressive debut effort from the minute the crisp guitars and drums start up in opener 'Roll on Slow', one of the album's more energetic moments. A barrage of horns join in as the track goes on, and it starts to recall something Hansard would have played in his role as Outspan Foster in The Commitments some 26 years ago. Bob Dylan/The Band-referencing single 'Wheels On Fire' follows in similar fashion with a catchy organ hook and defiant, Trump-baiting lyrics – "Your one desire is to point and push your will on everyone…but we will overcome."
The whole record carries a vibe of 70s AM radio, and longtime collaborator Colm Mac Con Iomaire's violin is nowhere to be found, swapped for horns, organs and blues licks. Hansard sounds comfortable and at ease playing in this style but, in truth, it's a less engaging experience than his best work.
That 'Movin' On' is the album's standout track is telling, as it's a reminder that Hansard is usually at his most powerful when alone with an acoustic guitar, and his usual passion shines through more here more than on any other track. 'Your Heart's Not in It'  makes the most of its fleshed out arrangement by building to a satisfyingly layered, string-laden climax. Despite being written over the course of six years and put together by mining through his songbook at his old Frames bandmate David Odlum's French studio, the album sounds cohesive, tied together by the arrangements and instrumentation, as well as a recurring lyrical theme of lost love, most obvious on the pleading 'Why Woman'.
Parts of the album sound somewhat bland on first listen though, and while the record opens up more with repeat listens that see the hooks revealling themselves, it still often feels like Hansard isn't really playing to his strengths on Between Two Shores. It's fairly commendable for him to branch out rather than sticking to his tried and tested formula indefinitely – the freedom to do so is probably a large part of his decision to go solo in the first place, rather than trying to make a seventh Frames album – and he tackles it with a great deal of confidence on this record, but none of these songs rank among the best he's written.
Hansard has done a decent job of achieving what he's set out to do here, particularly in his lush, polished production and Between Two Shores is a fairly convincing love letter to some of his musical influences – devoted fans of Van Morrison or Bruce Springsteen will find plenty here to enjoy. But the album doesn't really hit the heights of his greatest work, and his usual way with a folk-inflected melody is much missed. On one hand then, Hansard is a songwriter that's easing into middle age gracefully and not trying to recreate the high-points of his youth, but on the other, Between Two Shores feels like the least essential record in his catalogue so far. Cathal McBride
Summary: Check out: 'Movin' On', 'Wheels on Fire'

If you like this you might like: Van Morrison, Bruce Springsteen