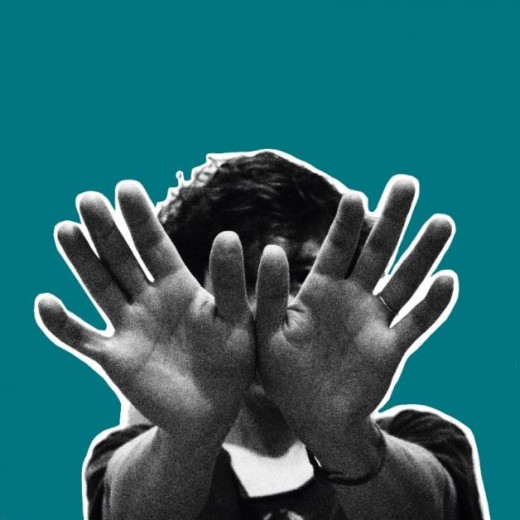 Timely is the return of Merill Garbus, better known as the bandleader behind Tune-Yards. For a variety of reasons. None more that Garbus' almost elastic vocal range that is fit to bring out a  green eyed monster in just about anyone. Tune-Yards have consistently cram effervescent colour and fun into every note of their three LPs to date, so to get a fresh dose of that in the form of I can feel you creep into my private life should be able to finally get the ball rolling on an otherwise grey, bleak January. There are few other bands you'd want around as a pick-me-up.
Garbus' work has evolved exponentially since 2014's Nikki Nack, understandably so given that she's had anything but her feet up, collaborating with artists including Yoko Ono, David Byrne and Laurie Anderson, penning tracks for Mavis Staples, hosting the female focussed C.L.A.W on Red Bull Radio and, most notably yet, founding The Water Fountain, which has so far raised over $75,000 for various non-profits since its inception. In addition, I can feel you… is the first fully collaborative effort with her long-term bandmate and husband Nate Brenner, who co-wrote and co-produced the album.
I can feel you… introduces an immediate and feverish side to Garbus that suggests a harrowing personal journey: "It's giving me a heart attack/don't let me lose my soul" she begs on 'Heart Attack', over the top of an anxious electro beat. The opener sets the tone for the rest of the album; jagged shapes and an avant-garde dynamism have been sanded down into more danceable, 4-minute pop songs. There're endless nods to Chicago house influences ('Heart Attack'), four-to-the-floor rhythm ('Colonizer') and at times, mesmerising swirling pits of tropical saxophone ('Honesty').
Garbus has made no secrets of her dance reawakening, recently telling BBC 6music how important the art form has become to her. "I dance with a vengeance now, to make up for time that I lost as a kid. Seeing kids dance to Tune-Yard's music is the best feeling; that innocent naivety is something we can all learn from." I can feel you… embodies that philosophy through it's 40 minute runtime, and in typical Tune-Yards fashion is sublimely researched; each track draws on worldly rhythms and beats, eliciting indescribable shapes from the listener round every corner.  
I can feel you… is as kaleidoscopic lyrically as it is musically. If you are of the disposition to file your LPs into filing cabinets, you'd probably pop it under 'political', but there are few topics that Garbus doesn't turn her attention to, whether it's feminism, environmentalism, or just about any other 'ism' that she's keen to address. 'Look At Your Hands' addresses the blame culture that's splitting Remainers & Brexiteers, Democrats & Republicans and so many others. Garbus calls for us to put an end to the blame and look inwards at ourselves and how disconnected we've become with the opposition: "La la la la la la look at my hands, my plan/Shoot, I should've faced that, placed that". 'Home' surmises politics in one nifty little resonant line: "Everything is better when you're cheering for the winner". If you're not ready for a politically charged January don't be discouraged; I can feel you… crams in Garbus' trademark raw and raspy delivery, reminiscent of David Longstreth that's full of witty punches. "I use my white woman voice to sing stories of travels with African men" on 'Colonizer', whilst 'ABC 123' packs the arguably the best lyric of 2018 so far: "I called you up because we had a great connection/you couldn't hear me 'cause of NSA protection."
I can feel you… is a rousing in its relevance for 2018, and perhaps also the benchmark for quality albums herein. Putt the few clunky lyrics aside, embrace the the sometimes ear-piercing vocals in what should otherwise be an easy-going month, and let Garbus and Brenner blast away whatever humiliations hang over your head, or at least make you understand them. Dominic Edge