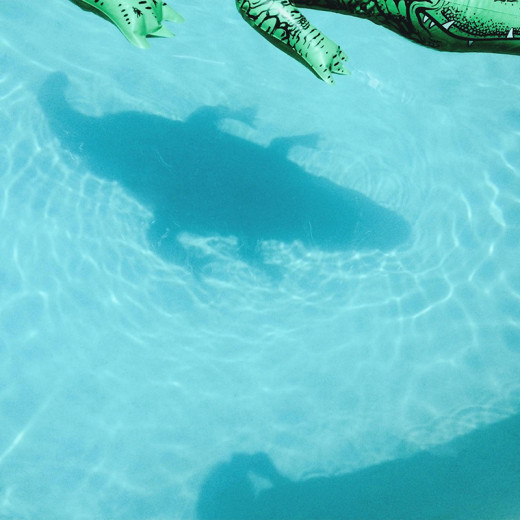 Rachel Agg must be one of the UK's busiest musicians today. Not content with fronting Trash Kit and last year's Scottish Album of the Year winners Sacred Paws, she also heads up London trio Shopping, who have somehow managed to find the time to record a third album in amidst it all. While those first two bands possess similar melodic indie-pop leanings, Shopping are leaner, tauter and more heavily indebted to their post-punk forebears. Their first two albums, 2013's Consumer Complaints and 2015's Why Choose, sound so much like products of the late 70s/early 80s that it would be tempting to write them off as a mere nostalgia act, but they do it so convincingly and with so much joy that it's impossible for any fan of the era not to get sucked in.
For anyone that's heard those first two records, it should go without saying that The Official Body does little to change that formula. Recorded in Scotland with, appropriately enough, Edwyn Collins of Orange Juice on production duties, the touchstones of bands like The Slits and The Fire Engines are still as present as ever in the elastic basslines and sharp, reverb-soaked guitar riffs. However, it almost feels like they're starting to pleasingly mirror the careers of some of their progenitors, having shifted from Consumer Complaints' late 70s-esque minimalism to incorporating the disco grooves of early 80s Gang of Four behind Agg and bassist Billy Easter's call and response vocals on addictive opener and lead single 'The Hype'.
The Official Body is the band's best recorded LP to date, as Collins gifts them with more clarity and depth than usual, while the band start to incorporate more electronic elements like a buzzing synth and drum pads which, in their own words, "amp up the party vibe". It's something that pays off dividends. Their songwriting is also the best it's been, the likes of 'Suddenly Gone' and 'My Dad's a Dancer' being some of their most irresistible work so far, propelled along by Andrew Milk's taut drumming.
Lyrically it's a weighty album, the aforementioned 'My Dad's a Dancer' tackling Agg's experiences as a queer person of colour with such straightforward yet effective lines as "This is such a simple thing/You don't like me, I don't look like you", while 'New Values' takes on the engineers of Brexit – "You've won without a single shot fired" spat back with caustic irony over a Gang of Four-inspired melodica that brings up flashbacks of that band's own political treatises.
Despite these weighty themes, musically The Official Body still manages to be Shopping's most fun outing so far, their beefed up sound and infectious grooves giving it more replay value than its predecessors. While heavily indebted to the past, Shopping are more than a mere skin-deep tribute, and this record's anger and danceability prove to be a cathartic combination. Just what we need as another bizarre year of Trump and Brexit negotiations gets under way. Cathal McBride