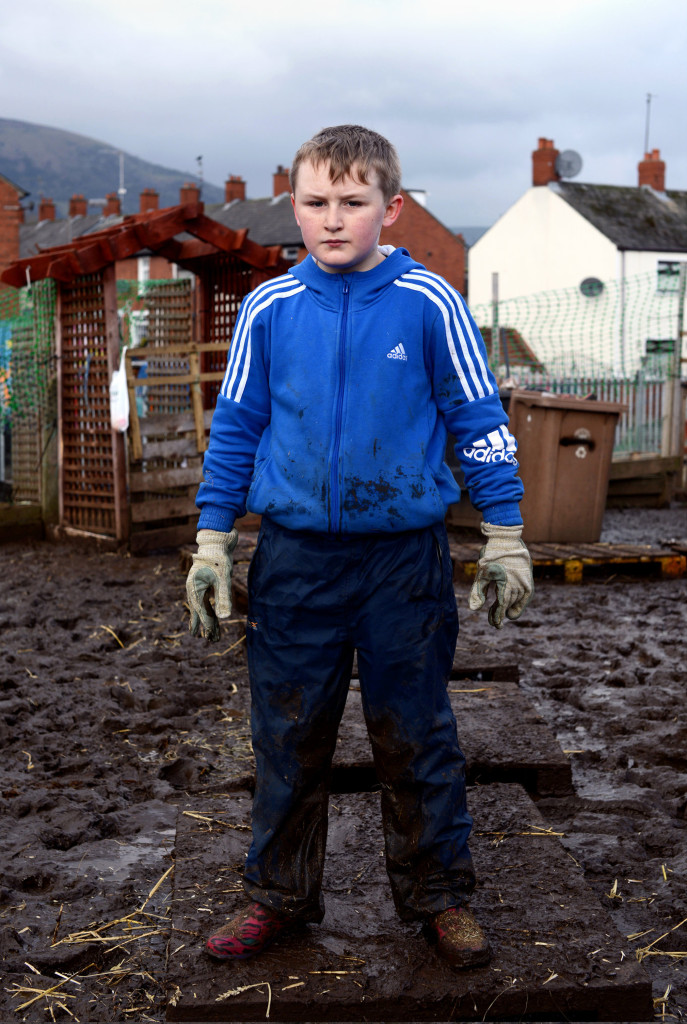 A new photography book showcases cutting-edge documentary portraits from across the UK.
Independent film director Paul Sng has launched a crowdfunding campaign for Invisible Britain: Portraits, a unique book of documentary images from more than 30 award-winning photographers including Belfast's James McCourt.
Co-curated by Chloe Juno and Laura Dicken, the book features stories and portraits from across the UK, showing the sharp edge of austerity and cuts to public services.
The book arises from the documentary Sleaford Mods: Invisible Britain, co-directed by Sng in 2015, and follows the success of follow-up film Dispossession: The Great Social Housing Swindle.
"Negative and stereotyping narratives which misrepresent residents of council estates, benefit claimants, migrants, refugees and other minority groups, often encourage the public to adopt detrimental opinions about those people," says Sng.  
"This stigmatisation makes it easier for politicians to make decisions that can damage those communities. Invisible Britain: Portraits shows the reality of modern Britain from the perspective of those who often feel disenfranchised."
Invisible Britain followed the Nottingham band Sleaford Mods on tour before the 2015 General Election, visiting some of the neglected, broken down and boarded up parts of the country that many would prefer to ignore.
"It would do them a disservice to describe the people we met as 'ordinary', given the extraordinary efforts they had taken to protect and preserve their communities," says Sng.

"Invisible Britain: Portraits is another means for people from across the UK whose lives have been impacted by failures and neglect to tell their stories in their own voices."

"We're approaching a golden age of British documentary photography," says Colin Pantall, of the British Journal of Photography.

"With its mass survey of contemporary British life, Invisible Britain: Portraits is part of this trend. The book celebrates Britain in all its diversity, but also puts social justice to the forefront by directly confronting the cruelties of Austerity Rule and putting the forgotten people of Britain at its heart."
Contribute to the crowdfunding campaign for Invisible Britain: Portraits, and find out more about Velvet Joy Productions at velvetjoyproductions.com.