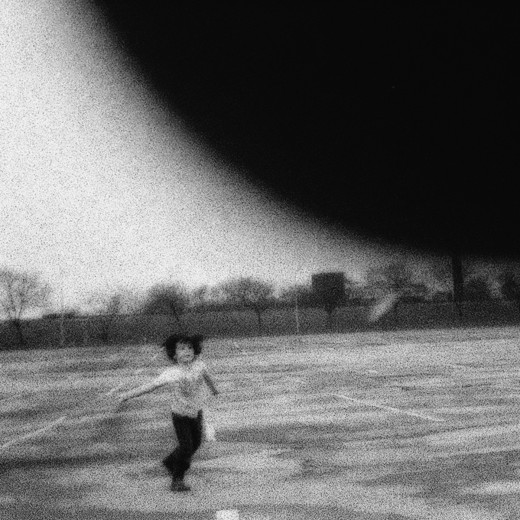 Montreal's Efrim Menuck casts a long, deep shadow over contemporary experimental rock music. If you need a demonstration of that fact, listen to the first three Godspeed You! Black Emperor albums and get good and lost in them for a while. Separate to this, his work with Thee Silver Mt. Zion Memorial Orchestra is a notable cut above many of his peers. Every album he's touched is coated in his fingerprints. It's surprising then, given his longevity and influence, that he has only two solo efforts. The second of which he has just released after a seven-year gap. Pissing Stars is exactly what it says it says on the tin. It's moody, dark collection that has all the successes and failings of his previous work. What do you think an Efrim Menuck release sounds like? Odds are this isn't too far off the mark.
This is a straightforward post-rock/experimental album. Just take a look at the titles. They're obtuse, referential and menacing. You've names such as 'Black Flags Ov Thee Holy Sonne', 'The Beauty Of Children And The War Against The Poor' and 'The State And Its Love And Genocide' padding out the tracklist. They lull you into a certain mindset which fits the music.  Long droning instrumental passages,  interspersed with lo-fi unsettling recordings of ambient chatter. Single notes get dragged out beyond the point of comfort. The rhythms are thundering and slow, but keep everything on course. The duo of 'The Lion-Daggers Of Calais' and 'Kills V Lies' demonstrates this neatly. Although they are the two shortest numbers, they typify what you're going to get. In the former, you're presented with a basic melody. It's a pulsating bassline lurching across the soundscape. As it drags itself along, unknown sustained wails float on by with little direction or purpose. It pulls you into its groove where the latter is able to strike most effectively. This piece continues the musical motif of the former but marries it to an unsettling vocal. It's a person swearing violent retribution against those who'd commodify human life. She speaks with clarity, confidence, and certainty.
This is interesting, rewarding stuff, but it's also quite by numbers. Godspeed did a similar trick on 'Dead Flag Blues', for example. Much of what's here you could find somewhere else in his discography. You'll get your Mt. Zion fix from songs like the Spaceman 3 aping  'Lamb In The Land Of Payday Loans' or the transcendent title track. If that's not your speed, you get your Godspeed fix on pretty much everything else. It's hard to deny that there isn't a pang of disappointment that there's not more innovation on display here.
But with that said, this isn't a bad record. Sure, Menuck isn't pushing himself but he still delivers some great stuff. If the aim was to capture a certain atmosphere and then he succeeded unquestionably. The songs don't really matter as individual members. Instead, they all work as a part of a wider, holistic idea. They'll tangent and meander, but they'll still fit into that larger whole. When you pop this on, you know precisely where you are from the first few seconds as the spirit it conjures is unwavering. From that moment, if you meet the LP on its terms and let it guide the way, you'll get a rewarding journey. You get a soundtrack to a world tearing itself apart or a cityscape as it moves from night to earliest dawn. You'll find the space to stare off into space and contemplate things you could never articulate. It isn't a life-altering suite of compositions, but it's still a magical ride.  Will Murphy