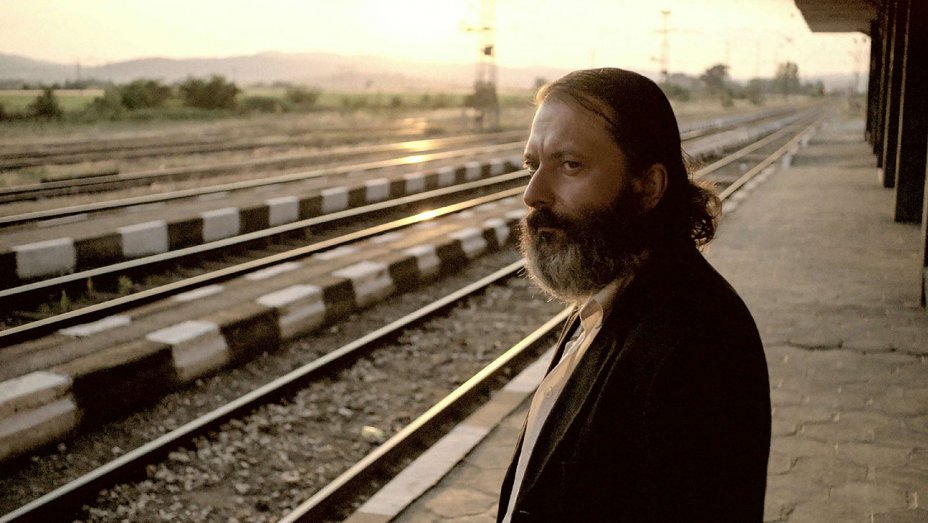 Glory (Slava) is a satire about the hypocrisies of power and class within contemporary Bulgarian society. Like the Russian-made watch of the title, this film has been constructed with purpose. The watch keeps time; the film tells a modern parable about a small act of thoughtlessness and its consequences.
Solitary railway worker Tzanko (Stefan Denolyubov) comes across a mysterious pile of cash on train tracks. He reports his find to the authorities. Tzanko is honest but also isolated, disliked by his colleagues and shown little kindness by his peers. The Ministry of Transport's head of public relations Julia Staykova (Margita Gosheva) regards Tzanko's act as an opportunity to distract attention from an ongoing corruption scandal. With her team, Julia sets about transforming Tzanko, who has a speech impairment, into a hero. At a ceremony to honour his behaviour, she removes Tzanko's Slava watch so the Minister can present him with a new digital time piece. However, she doesn't return his original watch, and this small act of thoughtlessness sets in motion the events that follow.
Tzanko's sweat stained vests, ill-fitting suit and shuffling gait suggest a life characterised by the absence of small kindnesses that imply social acceptance. His impoverished status and extreme isolation are emphasised often as circumstances spiral beyond his control. The Slava watch was a gift from his father: it is an object that is precious to him, even if no one else cares.
Tzanko's co-operation is assumed by the bureaucrats and politicians. His attempts to retrieve his watch are initially dismissed. Yet, soon he incurs the wrath of the Ministry and its PR department, who demonstrate a readiness to behave in unethical ways to achieve their aims and silence him.
Glory does not shy away from depicting the casual cruelty and humiliations endured by Tzanko. Every slight and awkward encounter is magnified to its fullest as Julia uses him as a hook for a good news story. Her lack of compassion turns to fury as the story unfolds. The prop can be dismissed once the organisation's objectives have been achieved, page views and TV deadlines mattering more than the dignity and humanity of one man.
But, what of Julia? It is her behaviour that gives permission for others to behave badly towards Tzanko. However, there was more that could have been done with this character. Julia is closer to the clichéd career woman whose choices are not respected within the narrative. Her status and influence are contrasted with Tzanko's powerlessness. But, Julia's power too has its limits. Her position is also ridiculous in its own way. The dynamics between the characters shift throughout the film in questionable ways.
Like Tzanko's Slava watch, the film keeps time just right. Filmmakers Kristina Grozeva and Petar Valchanov have crafted a story about social inequality as the follow up to their 2014 debut, The Lesson, and every scene has a purpose that communicates power's absurd and ridiculous qualities. The awkward realism of Glory is enhanced by jittery camerawork and minimum incidental music, and background information is kept to the minimum.
There is no final sense of optimism or hope, the film offering no neat resolution, just more questions. How can it not? Glory is determined to provoke, outlining how thoughtless cruelty and small infractions of social norms can coalesce into something nastier. This is not a comfortable watch. Eimear Dodd
Glory is showing at the Irish Film Institute, Dublin until 15th Feb and in Queen's Film Theatre, Belfast from 16th-18th Feb.