Film / Theatre Reviews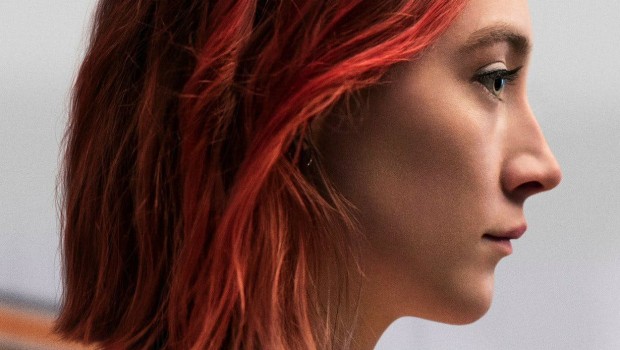 Published on February 23rd, 2018 | by Richard Davis
0
Lady Bird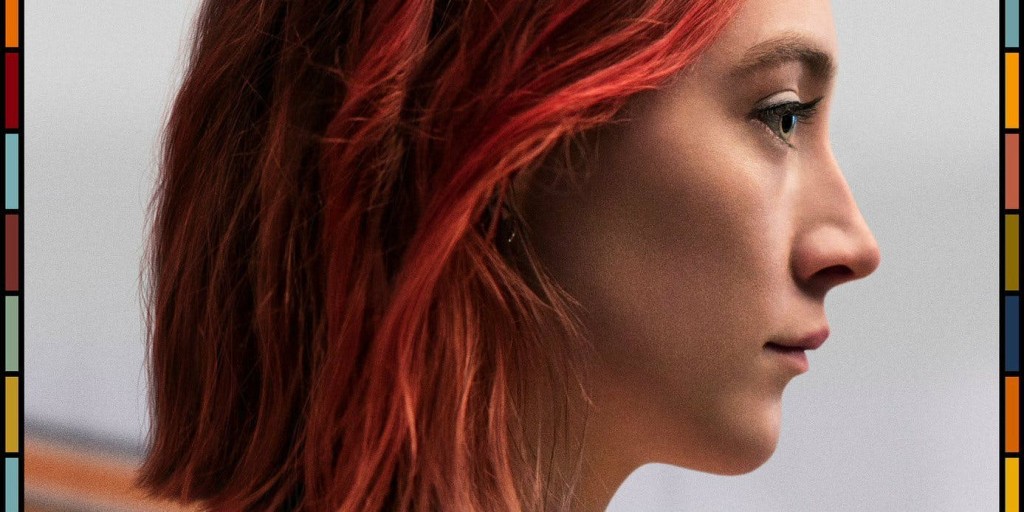 Screenwriting 101, they say, is create conflict. Christine "Lady Bird" McPherson (Saoirse Ronan), the protagonist of writer-director Greta Gerwig's Lady Bird, is a constant source of conflict, perennially fighting with all those around her. For what, she's not always sure, it's simply who she is. Her fighting is a form of self-expression, she's fighting for her self-expression. As she says when a Father at her Catholic high school asks if "Lady Bird" is her given name- "Yes, I gave it to myself. It's given to me, by me."
Set in 2002, Christine's roller coaster final year of high school provides the narrative for Greta Gerwig's highly anticipated film. Free spirit Christine dreams of going to a sophisticated, East Coast college, but her grades and her parents' finances aren't up to scratch. Her consistently overblown aspirations are a source of fun to even the humble Fathers and Sisters of her Catholic high school, meanwhile her mum, Marion (Laurie Metcalf), wants Christine to settle for Davis, a college nearby their home in Sacramento. Christine is nothing, however, if not single-minded and hatches a plot with her recently unemployed father, Larry (Tracy Letts), to apply in secret for the East Coast schools.
Against this backdrop, the growing pains of becoming an adult play out as Christine searches for who she is and what she will become. There are plenty of missteps along the way, such as joining her school's amateur theatre, infiltrating the cool, rich kid crowd (at the expense of her relationship with best friend Julie) and endless, volcanic fights with her mum. Ronan and Metcalf are both literal and figurative dynamite together on screen, and it's their up and down relationship that really forms the backbone of Lady Bird, the character and the film.
Lady Bird observes the well-worn formula of a coming of age, teen movie: first love, arguments with parents, fitting in, the popular clique, prom, losing their virginity, dreams of the big city and going to college. But while the parts are all the same, what director Greta Gerwig puts together is something a little different.
While Lady Bird may have echoes of Juno, in its sharp, witty script ("Just go to city college, and then to jail, and then back to city college"), and John Hughes' Pretty in Pink, Christine is defined in much different terms to the heroines of those two films. First love, high school crushes and even popping your cherry (the obsession of so many teen movies) are presented as nothing more than phases in a teenager's life in Lady Bird. Christine's identity and validation in life comes not from finding and being accepted by a partner or boy; it comes from her family and friends, and from her home, Sacramento, but also, crucially, from the knowledge she is following her own path.
While it may feel a little like any other indie teen movie to begin with, the details and technique in Gerwig's film really make it stand out. Sacramento (not so coincidentally, also Gerwig's hometown) is beautifully photographed by Sam Levy (Frances Ha) and gives a unique identity to the film, while the film's editing – especially the cutting back and forth between Christine and her mother near the end of the film – really elevates not only the drama, but also the emotion that runs between the characters and the audience.
A word too has to go to Lady Bird's actors and the film's dialogue: it feels like every character is important, like they all have lives beyond the frame of the camera and the film's 94 minute running time. There is a rather incidental scene, between Christine's parents in the bathroom, which just has the most natural patter, that you feel every day of the lifetime the two have spent together.
That Lady Bird can bring so many elements strongly together may be no surprise to anyone who has seen how passionately Gerwig conducts herself in interviews. It's no surprise either, therefore, to find that the collective noun for a group of ladybirds is a "loveliness", and nothing could be more appropriate for Gerwig's film, a profoundly passionate coming of age teen movie. Richard Davis
Lady Bird is on general release, and is showing at Queen's Film Theatre, Belfast and the Light House Cinema and Irish Film Institute, Dublin.
Summary: Dir: Greta Gerwig, 94 min, certificate 15