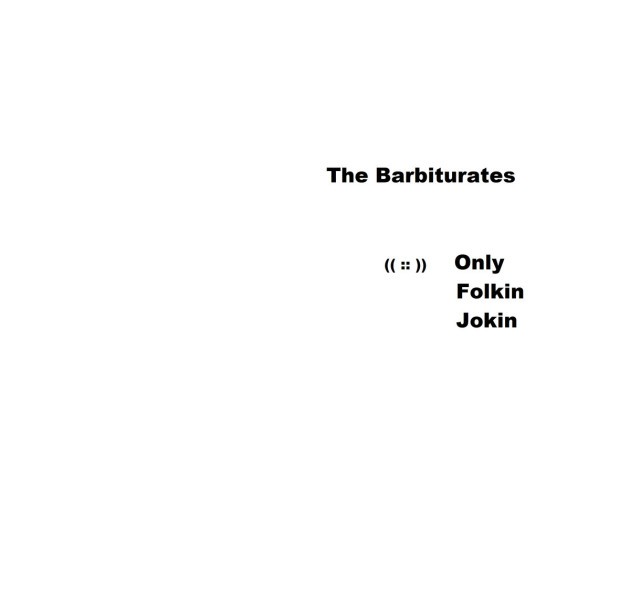 Arguably the Irish group most deserving – in the literal sense – of the cult band status, Derry's The Barbiturates have just released their latest LP, Only Folkin Jokin.
Like its mini-album predecessor The Holy Mountain, it comes with  a visual accompaniment that threatens ocular trauma. Loaded with a sense of backwoods fear of the urban sprawl and the powers beyond their control, it's another self-produced release that comes as act II in a larger thematic trilogy.
With an Easter Egg that begs to be discovered – trust us – The Barbiturates' leader has crafted what feels like an extended invitation to tune in, drop out, with pieces that casually dabble in acid house, alt. rock, Spacemen 3-worshipping psych, folk, region-specific culchie humour, prank calls and the illuminati.
If you're rushing to any judgements, I strongly urge you to see the band during one of their immersive 2+ hour shows. It may change you. Watch part 1 below, or listen to the whole thing on Bandcamp.