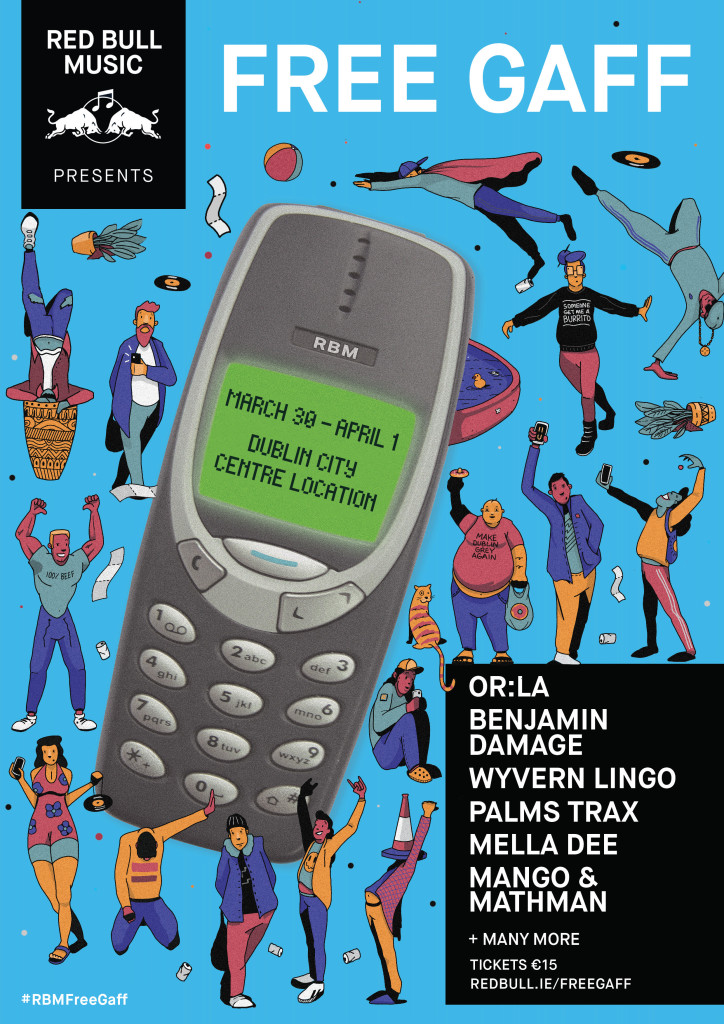 This Easter Bank Holiday Weekend, Red Bull will present Free Gaff, a new, secret location event promising "three nights of debaucherous fun across three floors with three genres of music".
With more acts to be announced, Wyvern Lingo, Benjamin Damage, Mango & Mathman, Or:la, Palms Trax, Mella Dee, Loah and Erica Cody will play the Dublin City Centre Location across March 29-April 1.
A BYOB event, tickets are now available priced €15 here. The exact location will be confirmed by email to all ticketholders no later than 24 hours in advance of their selected date.