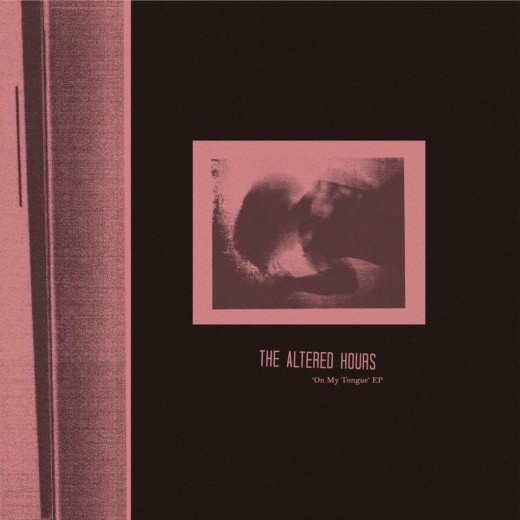 The Altered Hours are a band who wear their influences very firmly on their sleeve. Elements of The Jesus & Mary Chain, My Bloody Valentine and The Brian Jonestown Massacre (whose frontman Anton Newcombe released the band's Sweet Jelly Roll EP on his A Recordings label in 2013) abound, but they carry it off with such aplomb that they manage to make this sound all their own. Following on from 2016's full length debut In Heat Not Sorry and a string of live shows that have cemented them as one of the very best live bands in the country, the arrival of new material in the form of the On My Tongue EP is an obvious cause for celebration.
The opening title track immediately proves to be one of the most addictive things they've committed to wax so far, on a par with fearsome early single 'Dig Early', as Cathal MacGabhann lays out one of his finest vocal melodies over an infectious two-chord jam. 'Over the Void' meanwhile sees Elaine Howley take over vocal duties, her Belinda Butcher-esque whispered melodies sitting perfectly atop a flurry of swirling guitars.
The slower 'Open Wide' and 'Hey No Way' round things out nicely, the latter's initially languid acoustic guitars eventually whipping up a frenzied tension as MacGabhann's vocal transforms from nonchalant spoken word into a frantic cry.
At 14 minutes, the primary complaint is that the record just isn't long enough, and with new material dominating live sets for the last while, a second LP remains hotly anticipated. For now though, On My Tongue plugs the gap effortlessly. Cathal McBride