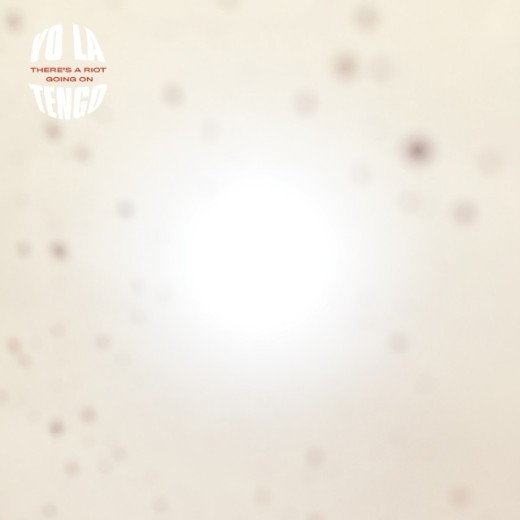 Even though it's a been a good five years since the last Yo La Tengo album proper – discounting 2015's primarily covers and reworks-based Stuff Like That There – the band's new album came about more by accident than design. Forced by software updates and the general onward march of technology to upgrade their home recording equipment, new material began to grow out of the practice room jam sessions that developed in order to enable bassist James McNew to learn how to use this new kit. Using these recordings as well as older snippets from over the past decade, the band found themselves piecing together songs around these existing foundations, self-recording as they went, in a departure from their usual writing for the studio process.
This new working method has resulted in the most distinctive Yo La Tengo record in years. Over the last couple of decades the band have largely operated within a few different styles – upbeat melodic guitar pop, lengthy exhilarating freakouts and more gentle slowcore strumming.  There's a Riot Going On is another of the band's quieter albums, with none of those guitar theatrics that some fans may be dreaming of a return to, but it largely swaps the classic whispered strums for dreamy, droning soundscapes.
It's a welcome change – 2013's Fade garnered praise for tracks like the utterly magical one chord pop of 'Ohm' but the back half of the album felt like perhaps overly familiar territory. Here, the shimmering instrumental opener 'You Are Here' sets the tone – it's not unlike tracks they've done on previous albums, but this time marks the point where they've followed this sound through to its conclusion. Ira Kaplan's sleepy vocal repetition on the woozy 'She May, She Might' is particularly soothing, and right at the album's midsection, on the aptly titled 'Dream Dream Away' and 'Shortwave', they even drift into Grouper-esque ambient territory. Meanwhile, the fuzz bass on the sublime 'For You Too' is the closest the record comes to an energy boost, and Georgia Hubley-led tracks like 'Shades of Blue' temporarily bring proceedings closer to YLT business as usual. It's no surprise that the album developed around the same time as their latest soundtrack work, as much of the material here has the feel of incidental music – slight, yet atmospheric and utterly engaging.
Cheekily titled after the seminal Sly and the Family Stone record, the album's title works as both a reference to contemporary politics and an ironic counterpoint to the sedate content within. Stretching slightly past the hour mark, like most Yo La Tengo albums this can't always be digested in one sitting – one of the strengths of Fade was in reigning things back to a more accessible length for the first time in years – and a couple of tracks could likely be jettisoned, like the brief foray into elevator music on 'Esportes Casual', an unexpectedly bright interlude. With its sleepily hypnotic qualities though, the album seems to pass by in a quicker haze than even some of their shorter records.
Yo La Tengo are often at their most interesting when trying to cast their net far and wide, effortlessly genre-hopping from track to track on restless albums like Popular Songs or I Can Hear the Heart Beating as One. When they aim for a more unifying mood they can sometimes drift into a certain meandering aimlessness, but on There's a Riot Going On they manage to sidestep this fate by, as if by accident, stepping out of their comfort zone. By not setting out to make an album in the first place, Yo La Tengo have inadvertently created their most interesting album in quite some time. Cathal McBride