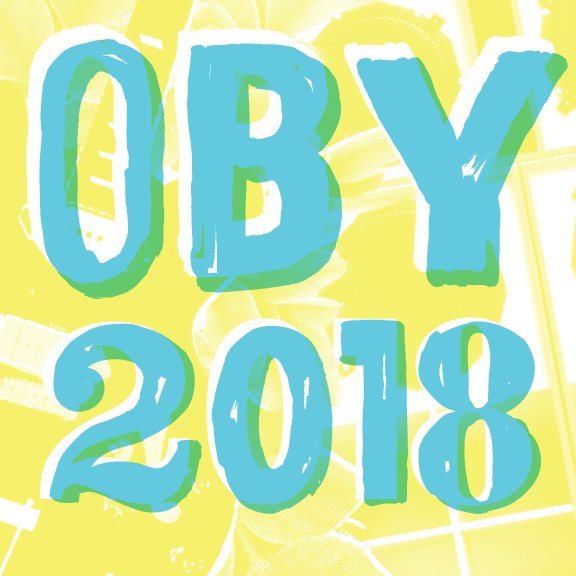 This time last year,

we spoke to

organisers of Our Back Yard, one of the country's most inspired small, homegrown festivals. Ahead of returning to Gilford on June 30 with acts including Hunkpapa, Petty Youth and Beauty Sleep, we catch up with organisers to discuss the past, present and bright future of the festival.
Hi guys. Featuring the likes of Bonnevilles and Emerald Armada, reports from last year's Our Back Yard were very positive. How was it compared to previous years?
Our Back Yard 2017 was a watershed event for us. Whereas previous years had a distinctly lo-fi, amateurish vibe, 2017 really saw us iron out the kinks and put on the kind of show we always wanted to. From a production/execution perspective, the show ran seamlessly all day, the yard and the campsite were both filled to the brim, while the calibre of acts on the bill really elevated our status in the community, hopefully providing a few talking points in the process.

Last year you told us that as a festival you are "just focused on ourselves and continuing to make forward progress on our terms." The festival returns this Summer. Does your manifesto for the festival stay the same?
It absolutely does. We've cultivated a remarkably loyal and passionate fan base over the last four years and with that comes a real obligation to deliver with each subsequent "Our Back Yard". That is to say, we will continue to do things ethically and in the right spirit, while simultaneously delivering an absolutely rocking event that our patrons can count on, year in, year out.

To those who are new to the festival, tell us more about what you think sets you apart from other small Irish festivals?
We're different in a number of ways. The simple fact that we commandeer what is effectively Sarah Champ's (festival organiser/property owner) back garden for an outdoor concert event gives "Our Back Yard" a satisfyingly novel, communal feel. Bands who play the festival inevitably become our close friends and colleagues and I think this is largely down to our treatment of everyone involved, both personally and professionally. We like to look after everyone, be it a simple "hello and welcome!" when they arrive on site, a cup of tea in the "green room" or the fact that our bands all leave with a nice chunk of change in their pockets when all is said and done.
Last year you mentioned how education and development of young adults is a big part of the OBY ethos. Is that still a focal point in 2018?
I wouldn't say it's a focal point so much as it is just another dimension of "Our Back Yard". Obviously, Sarah's present position as lecturer in the music department of Southern Regional College allows her to interface with young adults in the music industry in a number of ways and this can sometimes become a mutually beneficial proposition. I suppose I'd have to use myself as an example, given that Sarah and I started this whole venture back when I was one of her students at SRC.
Without giving too much away, one suspects you've some strong acts up your sleeve for this year's outing?
Definitely. One of the more satisfying aspects of organising "Our Back Yard" year after year, is rising to the challenge of assembling a suitably diverse, yet "festival-appropriate" line up. Last year was always going to be a tough act to follow but I'm delighted by what we have lined up this year. It's not always easy when you're doing it on a shoestring but, if nothing else, I suppose it does make it interesting.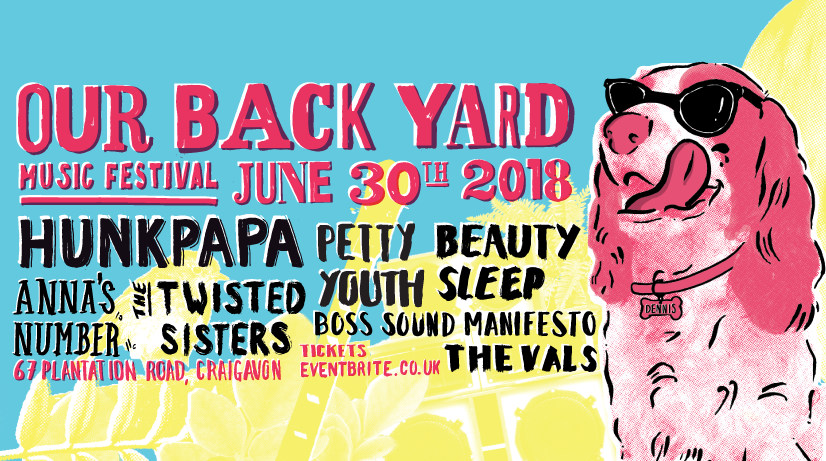 Aside for the line-up, do you have any plans to develop and add to this year's experience?
There are always a few plates spinning as regards expansion and growth of the event, however we are reluctant to dilute our product any more than is absolutely necessary. The event is still young, still raw and still very heavily "live music-centric" so we're not in a massive hurry to add bells and whistles.

I'm sure interested from artists to play have grown exponentially over the last couple of years. Can acts apply to play this year or is the bill hand-picked?
There isn't really a formal application process and never has been. I pretty much book who I want or who I believe would make sense. We've been pretty reliant on friends in the past, hence the repeat appearances of a few acts, however, as our positive reputation continues to precede us, I sense we will soon be looking further and further afield to book the best Ireland and Northern Ireland have to offer.

Finally, are you taking applications from volunteers and where can we all keep up to track with all things Our Back Yard?

Volunteering is always a tricky one. We hand pick where possible because it really is a difficult job on the day. We have a core group who we rely on but if anyone is interested and wants to get in touch they can find us at any of the following;
Facebook: https://www.facebook.com/ourbackyardfestival/
Instagram: @our_back_yard
Twitter: @Our_Back_Yard
Mail: ryanbentley90@gmail.com