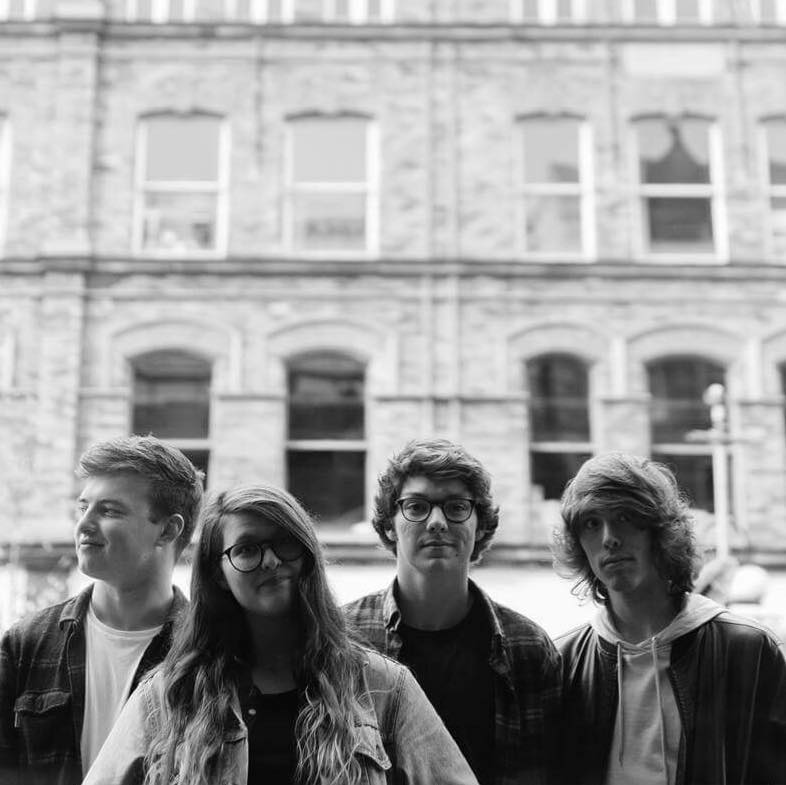 Few Northern Irish acts are on the up quite like Castlerock quartet Brand New Friend. From their release of almost dangerously-earworming debut EP, American Wives, back in 2016, the band's brand of starry-eyed indie-pop will be on full display on their forthcoming debut album, Seatbelts For Airplanes.
A sub-three minute burst marrying starry-eyed, harmony-driven sounds with confessional lyrics touching on the unspoken things in relationships, the album's title track distils the Brand New Friend sound (essentially – once you hear it, you know it) perfectly. Shot by Gregory Nolan and edited by OneThirtyEight, have a first look at the video for the single below.
Seatbelts For Airplanes is released via London indie imprint Xtra Mile Recordings on Friday (April 27th).