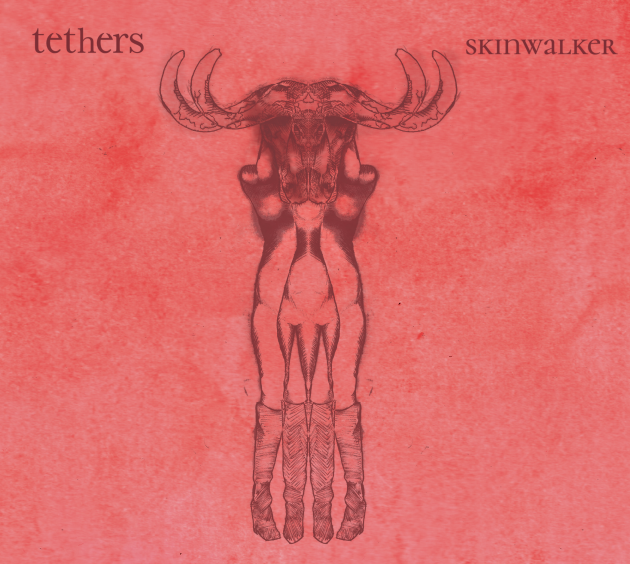 Lisburn-based post-hardcore outfit Tethers are set to release their debut EP Skinwalker via Swallow Song Records.
While retaining the kind of pop inclination that made Biffy Clyro household names, the trio channel Derry's Jetplane Landing, and mathier elements of the post-hardcore sound – the likes of which made Faraquet such an incredibly instinctive, yet compositionally complex outfit.
Recorded by Chris Ryan, the EP gets its title from a term in Navajo folklore that denotes a shape-shifting witch, which they're re-envisioning as 'a future slang for artificially-enhanced humanoids', an aspect of the band's outlook, which – in a way that would please Philip K Dick, Neil Gaiman or Warren Ellis – blends mythological & folkloric ideas with science-fiction.
Tethers launch Skinwalker at a Shizznigh Promotions show at Foundry, Belfast, on April 28, with support from Mosa, Search Party and Bed Manager – more details here.
Watch the video for debut single 'Television Dreams Of Human Beings':