Galleries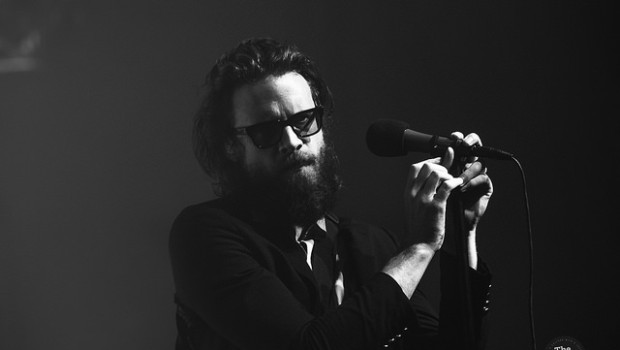 Published on May 31st, 2018 | by Hugh O'Dwyer
0
Father John Misty @ Vicar Street, Dublin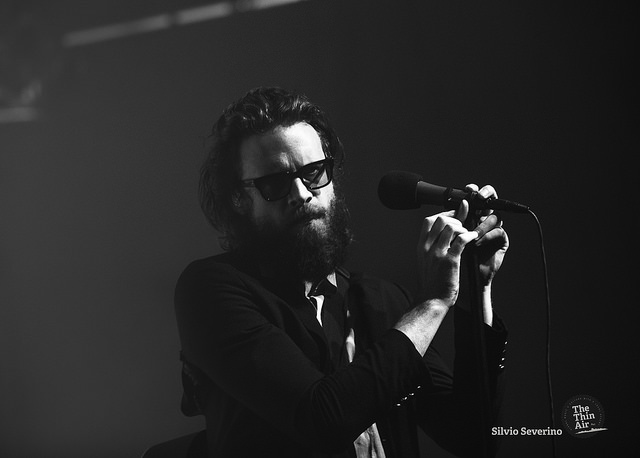 Father John Misty's brand of quip laden folk rock has garnered him a loyal following. One that has seen him sell out not one but three nights in Dublin's Vicar Street. On a humid Monday Night, an enthusiastic but somewhat subdued crowd gathered for the first showing. Bearded men wearing t-shirts adorning their idol seem at odds with the singer's anti-capitalist persona but I guess that's just rock and roll.
Support on the night comes from Saint Leonard, formerly known as Kieran Leonard, a known associate of The Libertines and Misty alike. Under the guise of Saint Leonards Horses, a three piece ensemble butter up the crowd with a string of piano ballads crooned by the self proclaimed Saint. His demeanour is intriguing, a chanteur reminiscent of Bowie singing in a smoky dive bar. However, on closer inspection, his songs fall short with symbolism about as deep as that of a teenage songwriter. Nods to Johnny Walker, Marlboro Reds and girls dancing in the sand invoke a universal cringe as his presence begins to feel more like David Brent than David Bowie. He's appreciative of a warm reception and bashfully exits the stage with the promise that FJM is on his way.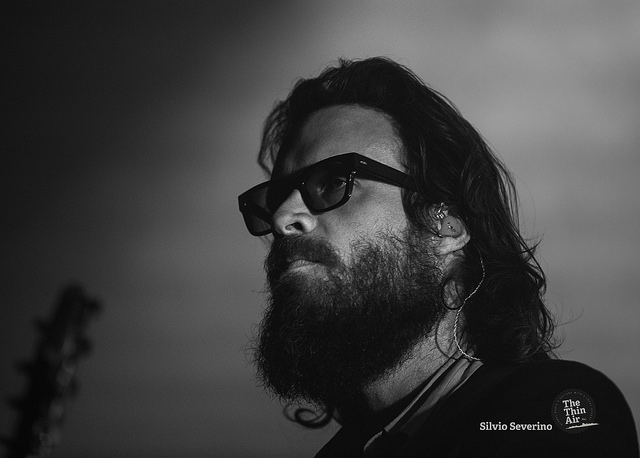 Armed with a pair of sunglasses and a nine-piece band including a brass section, Misty takes to the stage, immediately launching into cuts from his first two records including 'Nancy From Now On' and 'Chateau Lobby #4'. The crowd hang on his every word, however it's only when he dips into material from Pure Comedy that the set truly comes to life. Bigger visuals and lights accompany 'Things It Would Have Been Helpful To Know Before The Revolution' and 'Ballad of a Dying Man' engrossing the audience and asserting his role as a preacher to the damned, condemning our obsessions with technology and capitalism.
Although some might have expected it, it becomes clear that this show is not part of the tour for his upcoming fourth album, God's Favourite Customer due out this Friday. Seven songs in and with no sign of new material he finally speaks to the crowd, "Let me regale you with some management approved selections from my upcoming album". 'Disappointing Diamonds Are The Best' feels somewhat flat while 'Mr. Tillman' reigns in as one of the highlights of the night. Misty describes it as a song that's "as stupid as it is sad". 'The Memo' is one of more engrossing songs on the night with its avant garde outro citing Spotify cues; "Do you usually listen to this kind of music?", "This is totally the song of my summer".
The set concludes with some of the more powerful songs from Tillman's catalogue, 'Bored in the USA', 'Hollywood Forever Cemetery Sings' and 'I Love You, Honeybear'. At this stage it's uncertain whether he'll do an encore having already been on stage for over an hour and a half but low and behold he returns with a belting 4 song finale. A surprise addition, stand alone hit 'Real Love Baby' doesn't quite fulfill its promise. However, an incredibly bluesy version of 'I'm Writing a Novel' brings the crowd to their feet and provides a suitably joyous end to the night. Hugh O'Dwyer
Photos by Silvio Severino