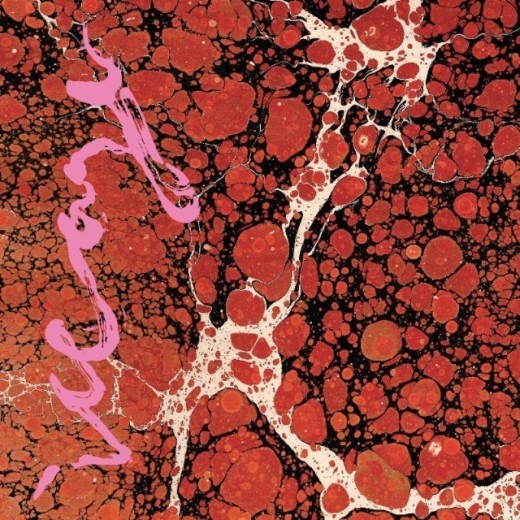 "Beyondless is the 4th LP from Iceage. This record radiates joy."
So claims Daniel Stewart, frontman of fellow post punk outfit Total Control, in Matador's press release for the new Iceage record. As one would imagine from an album that owes it's name to Samuel Beckett, this isn't exactly true: frontman Elias Bender Rønnenfelt still snarls his way through tales of heartbreak, war and suicide, with a lurking, gothic menace underlying the band's attack. They have, however, embraced a fuller and more emphatic sound, bringing in horns and further exploring the Americana elements of 2014's Plowing Into The Field OF Love.
It makes sense: "post-punk", in its various forms, is a crowded market in contemporary rock, with the lumbering Preoccupations, indie crossovers Shame and labelmates Savages claiming their respective turf. The Danes seem happy to nestle closer to gothic forebears The Gun Club, The Meat Puppers and, particularly, Nick Cave and the Bad Seeds. The Bad Seeds are all over single 'Catch It', where Johan Surballe Wieth's hulking blues riff sets the mood for Rønnenfelt to grunt, moan and wail theatrically throughout. It would be easy for the track to fall into the realms of parody, but Rønnenfelt's sheer intensity gives the tracking a compelling seriousness.  The Americana theme is carried on in 'Under the Sun'. It's the sort of hell and damnation folk ballad that evokes the ghosts of Johnny Cash and Townes Van Zandt, among others, and is perfectly suited to Rønnenfelt's voice, which veers between detached and deranged.
The album really rocks too, most impressively on 'Painkiler.' It gallops along with James Bond style horns, while Rønnenfelt sings of redemptive love. He's joined in the chorus by Sky Ferreira, and their layered harmonies take Iceage to their poppiest moment to date. It's not far away from Alex Turner side-project The Last Shadow Puppets, and could well open a whole new audience to the group. Propulsive opener 'Hurrah' is equally impressive, taking as much from Queens of the Stone Age as it does the The Fall. Focusing on war, there's a beguiling ambiguity to Rønnenfelt's delivery of the chorus: "You can't stop killing and we'll never stop killing and you shouldn't stop killing/ Hurrah," and it is one that colours the rest of the album. It's a record not short of fine songs, often revealing 'The Day The Music Dies' carries another chugging riff, while 'Plead The Fifth' has an almost jazzy swing. 'Thieves Like Us' (although sadly not a New Order cover) is a countrified barroom stroll that's charming and kind of funny, too. There is joy to be found on this record, even if it is not immediately apparent.
One of the key elements that sets Iceage apart from the pack are Rønnenfelt's lyrics: although many of their peers often fall into clunky, cliché-filled self pity, Rønnenfelt has marked himself out as a surprisingly literate frontman with a knack for an unusual turn of phrase. Where on previous records his snarling vocals were indistinguishable at times, they are front and centre on Beyondless. This is never as obvious than it is on 'Showtime'. With Lars Greve's saxophone giving the song a vaudevillian air, Rønnenfelt talk-sings the story of a young musician ("He had a certain je nais ce qoui/ A potential superstar") who chooses, in front of an adoring audience, to "blow his brains all over the stage." It's a grotesque parody of the absurdity of the music business, compounded by Ronnenfelt's hammy delivery of the punchline, "Is it showtime?" The song, which looks at the absurd, self-destructive nature of the music business, and chooses to laugh, is a fine metaphor for their outlook on the whole album – their sharpest and, indeed, most joyful to date. Caolán Coleman