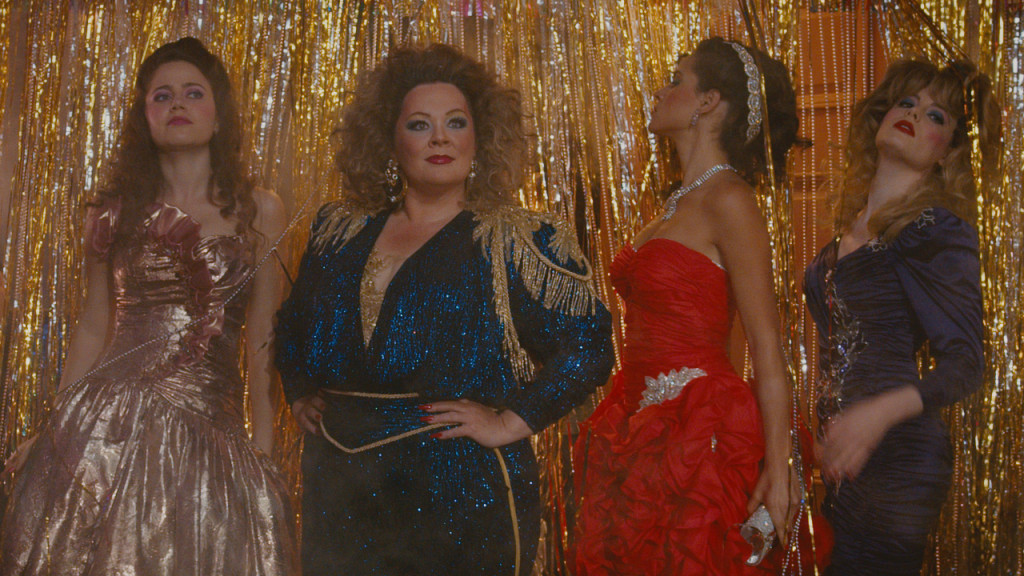 Life of The Party is a comedy about the danger of compromising for your partner. Melissa McCarthy plays the homely, mumsy Deanna, whose husband Dan announces he's filing for divorce just after they drop their daughter off for her first college semester. Feeling sucker-punched and bereft, she decides to enrol in the college herself and finish the archaeology degree she abandoned when she got pregnant. Dan (Veep's Matt Walsh) is shacking up with a glamorous realtor (Modern Family's Julie Bowen), leaving Deanna bitter at having put him first all her life and having little to show for it. The message of the film is to not sell yourself short, especially for a husband.
Now, McCarthy's marriage is her own business. But maybe she could do with an upgrade herself, creatively at least. This is the third feature she has written with, and been directed by, her husband Ben Falcone (appearing in a cameo role as a sympathetic Uber driver), the third in a line of C-rate comedies that can't touch her work with Paul Feig (Bridesmaids, The Heat and Spy). The film shares with McCarthy and Falcone's previous collaborations a high-concept hook (in Tammy a slob and her hard-drinking grandma, played by Susan Sarandon, go on a road trip; in The Boss a Trumpian CEO loses everything and has to slum it), a family-first sentiment and some unsubtle physical comedy. Life of the Party downplays the latter and is the best so far, mostly thanks to how naturally likeable McCarthy is when she's not playing a cartoon.
With her unhip sweaters and nerdish earnestness, McCarthy's Deanna isn't too far from the cat lady secret agent persona played for laughs in Spy. She gets a little clingy with daughter Maddie (Molly Gordon) and co-opts her sorority sisters, including Gillian Jacobs and Jessie Ennis from Netflix's Love. While processing her separation Deanna gets to experience college life, drinking at parties, struggling with oral presentations and sleeping with charming twenty-something Jake (Luke Benward). There's hot mean girls, her daughter's discomfort at having her party years gate-crashed and a depressed roommate to deal with, but Deanna is still having a blast.
Life of the Party bears the padded, slightly messy feel of a term paper desperately typed up the night before. Beyond a gentle friendliness, the side characters don't have much personality to them; Maddie, one half of the central emotional two-step, is basically a non-person. There isn't so much of the lazy, shouty comic set-pieces McCarthy sometimes attracts, even if Maya Rudolph's performance as Deanna's best friend goes for laughs with sheer decibelic force. And the film closes on a cameo celebrity performance that feels like a cheap resolution.
Life of the Party unfolds with the unrefined niceness of an expanded ad for adult education, but Deanna's zippy enthusiasm for her second chance at life, her straightforward excitement and fish out of water self-consciousness bring layers of vulnerability to basic beats. Even when the film's not doing anything particularly novel or funny — which is most of the running time — McCarthy is always watchable. But man is she due a rich, juicy, real role. She's got better work in her. Conor Smyth
Life of the Party is out on wide release.