Album Reviews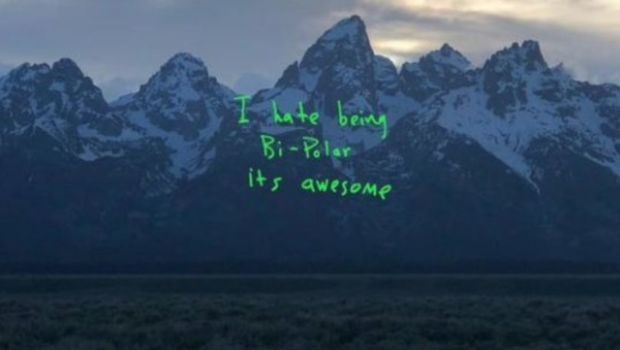 Published on June 11th, 2018 | by Caolan Coleman
0
Kanye West – ye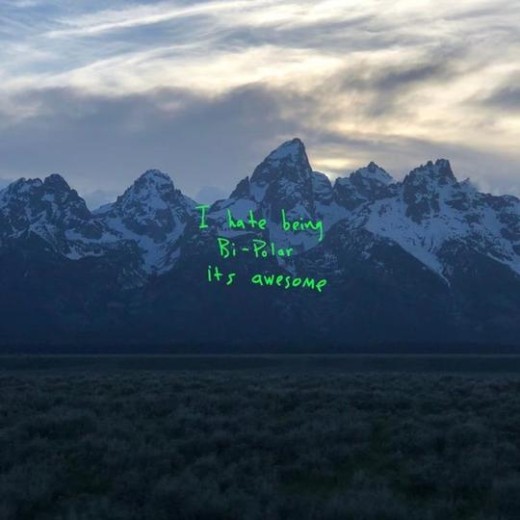 Kanye West's ye is as harrowing, repulsive and morbidly fascinating as it's creator. 2018 has been West's most controversial year to date, almost impressive for a man who's career has been characterised by outlandish and often toxic behaviour: for many fans who stood by him through bizarre interviews and turned a blind eye to his leering misogyny, his recent endorsement of Donald Trump and widely-reported 'slavery is a choice' comments have represented a bridge too far for many. How much his very public battle with bi-polar, and subsequent hospitalisation and struggle with opioid addiction has had to bear on his behaviour is debatable, but West finds time to address all these issues in ye's brisk 23 minutes.  
Although he's been known to revisit the polished pop-rap of his earlier albums from time to time, West's most rewarding work in the last decade has seen has found him dark and introspective, with 2010's My Beautiful Dark and Twisted Fantasy looming largely as a career best. Ye resists that album's lush production in favour of a sound somewhere between 808s and Heartbreaks' cold minimalism and the abrasive Yeezus, exemplified by opening track 'I Thought About Killing You'. In a spoken word intro, West repeats "today I thought about killing you" between reflections his own mental illness and suicidal urges. The "you" to whom west refers is unclear: his wife, possibly, or as much of the internet has speculated, his Jungian "shadow-self". It's as stark and confessional as West has been on record, although by the time he begins rapping and the song gathers pace, he's back to his usual, defiant self, bragging about sold-out shows and threatening other rappers. If one song represents the message scrawled across the album's cover, "I hate being bi-polar, it's awesome," it's this.
'Yikes' picks things up, and West sounds as authoritative an MC as he has in years, rapping with a clarity and flow that been lacking on recent records. What he says is altogether more troubling, though: "Russell Simmons wanna pray for me too/ I'ma pray for him 'cause he got #MeToo'd," before speculating that he me also be called out under the hashtag. It's just a sample of the brazen misogyny throughout the record, and indeed throughout his career, where cringe-inducing lines like "I love your titties 'cause they prove I can focus on two things at once" (on 'All Mine') are commonplace. Of course, misogyny has been inherent in hip-hop since it's inception, although West's comments are crude even by his standards, and hopelessly out of touch. In keeping with the duality of the album, closing track 'Violent Crimes' sees West expressing the fears for his daughters growing up in a world full of toxic men. He raps:
"N****s is savage, n****s is monsters/ N****s is pimps, n****s is players /'Til n****s have daughters, now they precautious/ Father, forgive me, I'm scared of the karma/ 'Cause now I see women as somethin' to nurture."    
West is prone to sentimentality, but it rings especially hollow here. If he is scared of karma, why continue to talk about women the way he does? It's not the only time West's language grates. On 'No Mistakes', he sneers "Let me make this clear, so all y'all see/ I don't take advice from people less successful than me." It's the sort of sneering bravado he was once applauded for, but by now, he just seems like another rich man blaming anyone who dares call them out on their toxic behaviour. Kanye's support of Trump in this instance isn't so surprising: when colour is removed from the picture, their similarities grow more and more striking.
One commendable difference between West and the POTUS, one supposes, is West's frank discussion of his insecurities and illness. There's a sombre paranoia that stalks ye, from referencing self-harm on 'Ghost Town' and feeling the ghostly presence of fellow opioid addicts Prince and Michael Jackson on 'Yikes' ("I can feel spirits all around me/ I think Prince and Mike was tryna warn me"). It's underscored by some of West's best production work in years as well: after the shiny, bloated Life Of Pablo, the ramshackle feel of much of ye is a far better fit for West's nightmarish lyrics. It's the small touches – like keeping the normally pristine vocals of John Legend unusually hoarse  on 'Ghost Town'– that give West's frequent assertions that he's a "genius" some credit. Whatever 'it' is as a producer, ye proves his still has it, if nothing else.
ye welcomes us to West's very public nightmare. It's an uncomfortable, short shock of an album, where West's leering (and frankly unacceptable) machismo are underscored by his intensely frank wrestle with his illness. It's West's ear for production, however, that makes ye one of West's more interesting, if admittedly lesser, works.  Caolàn Coleman