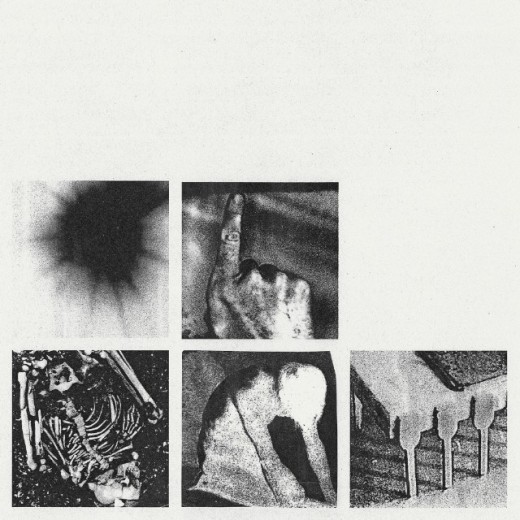 Trent Reznor has been throwing shade at practically everybody on this most recent press tour. The Nine Inch Nails frontman has railed against Trump, Kanye and the contemporary state of music. At times, there have been well-formed ideas spoken with a confidence and authority that implies a level of consideration and forethought. At others, it's amounted to little more than "Old man yells at cloud". With all this bluster, the release he was promoting got lost in the fold. In fact looking back at this coverage, the most interesting aspect of this current mini-album, Bad Witch, is that it was, in fact, a mini-album and not an EP. The reasoning behind this being how Spotify promotes EPs vs full-lengths. When that is the shining note from your press tour, one would be fair to assume that there's little here to really care about. The last two albums the band has released have been solid, if unremarkable, and with this coverage, it really did seem as though Reznor's fertile fields had gone barren. Fortunately, Bat Witch is better than that. While it doesn't entirely dispel those concerns, it does make a convincing case for Nine Inch Nails going forth.
'Shit Mirror' and 'Ahead of Ourselves' are two tidy, abrasive cuts, as NIN as you can get. They've got distorted, distant vocals that vary from desolate and dispassionate to fervent. Dynamics bend and shift without notice or indication, particularly on the latter track which revels in maximalist loud-quiet-loud transitions and pulverising, thumping beats. Most importantly though, they've got all that glorious nihilism that's defined the band's persona for nearly 30 years. These are decent cuts and certainly not the kind of stuff than any fan should be embarrassed by. But they are relatively straightforward, with the exception of the horns which come midway into 'Shit Mirror'. This is expanded on in the first instrumental, 'Play The Goddamned Part'. In its long, rambling coda, more horns and jazz tropes enter the fore and the album begins to find its feet.
In the second half, the EP finally gets to where it wants to be: the exact sonic halfway point between David Bowie's Earthling and Blackstar. 'God Break Down The Door' could very easily have been a collaboration between the two from their 1995 world tour. It's all jungle beats and crooning and it's surprisingly striking. In particular, the midsection which lets the pounding beats rest for a minute, while a lone distorted saxophone wails amongst the noise. All of this is solidified with Reznor's vocal: "Remove the pain and push it back in/Remove the pain and push it back in". The second instrumental, 'I'm Not of This World', has all the hallmarks of the Ross and Reznor's soundtrack work. Foreboding and moody builds neatly to a tidy, desolate crescendo. It's welcome cut that really demonstrates what Ross is bringing to the table while also standing up as a solid cut in its own right. It isn't essential by any means, but enough to tease as something very interesting on the horizon. That tease is amplified by the addition of the closer 'Over and Out' which sets up NIN as ready to elevate themselves to somewhere new and very exciting. It captures the same energy as the group's cover of 'I Can't Give Everything Away' and suggests that this duo might be the one to try to forge on ahead in that wilderness that Bowie exposed on Blackstar.
The thing is, EPs are very rarely all that important. At their best, they're appetizer menus for the main course and this is exactly what Bad Witch achieves. It tantalises enough and stands proudly with enough conviction to let you know that actually, you should get ready because Nine Inch Nails might have something pretty huge coming up. Will Muprhy