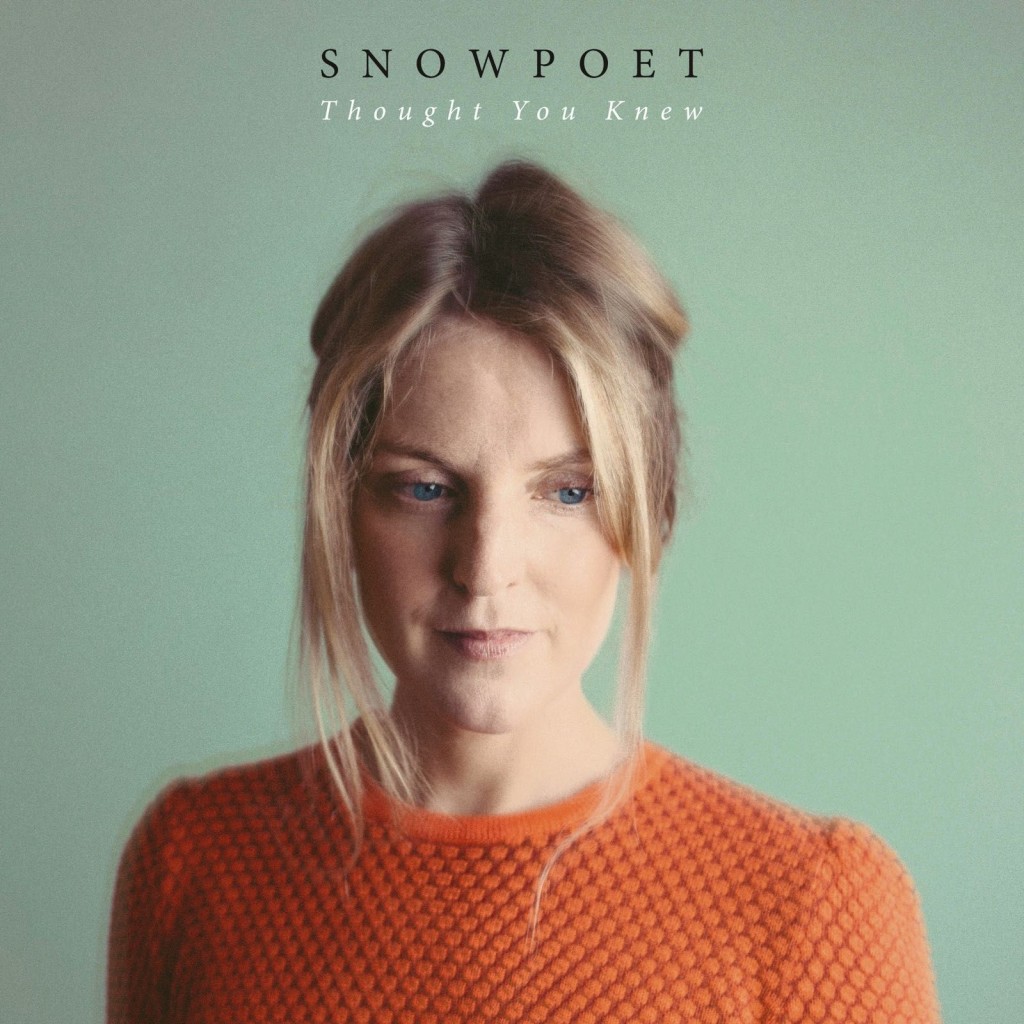 Two years on from its well-received eponymous debut on Two Rivers Records, Snowpoet returns with a sumptuous offering of sweet melodies, meditative textures and poetic lyricism. Snowpoet is now part of Dave Stapleton's Edition Records – one of the UK's most progressive labels, and one with for big ears for some of the most adventurous music currently produced in Europe.
Essentially the song-writing vehicle for vocalist Lauren Kinsella and bassist Chris Hyson, Snowpoet has played in everything from a duo to a quintet setting, though here the duo is joined by core Snowpoet collaborators Josh Arcoleo on tenor saxophone, Nick Costley-White on acoustic guitar, Matt Robinson on piano and Dave Hamblett on drums. It's the same line-up that rendered the band's debut, and gigging throughout the UK, Ireland and continental Europe since then has moulded Snowpoet into a band with a unique identity.
At the helm, however, is Kinsella, whose silken vocals seduce from the opening lines of 'The Therapist', a delightful, arpeggio-driven tale of love, love lost and, finally, acceptance. Kinsella's phrasing of a single word calls to mind the art of Norma Winstone – one of the great jazz singers – though for the most part there's a purity and clarity in Kinsella's delivery that eschews virtuosity in favour of tone and emotional weight. Robinson's distant piano chimes with the song's air of nostalgia – fluttering brushes making a brief cameo like a bird suddenly startled. The tune bleeds into 'Under the Tree', one of several instrumental tracks of painterly ambiance that pepper the set.
Shades of Björk color the impressionistic 'Water Baby', a comparison that superficially arises from time to time, but Kinsella is above all else, an original voice. Winner of Jazz FM's UK Vocalist of the Year 2016, the London-based, Irish singer is as equally at ease improvising in her own contemporary jazz group as she is working as a duo with Swiss drummer Alex Huber, or commanding the stage in the experimental theatre of Ian Wilson's The Sirens – a hit of Moving On Music's Tempered festival in 2015.
Kinsella's voice is a gift from the gods, her nuanced delivery as compelling, in its own way, as Joni Mitchell's. On Gillian Welch's retro 'Dear Someone', Kinsella's layered harmonies are stripped of all accompaniment; beautiful as this acapella evocation of small-town America undoubtedly is, Kinsella's pipes are perhaps heard to best effect on tunes co-written with Hyson, particularly the sunny anthem to summer love – complete with saxophone solo – that is 'Love Again' – an edited version of its seven minutes could yet seduce public radio.
There's tenderness in the gently hypnotic 'Pixel' and Erik Satie-like reverie on the instrumental 'Two of Cups', where saxophone dovetails with Francesca Ter-Berg's cello and Alice Zawadski on violin. In the sweet and dreamy stream-of-consciousness that is 'It's Already Better than Ok' there's a hint of Samuel Beckett's influence, as Kinsella intones "I'm constantly failing but failing better." Compelling too, the version of Icelandic singer Emiliana Torrini's 'Snow', with Kinsella's dulcet tones at their most caressing on this majestic slow-burner. Piano and vocals embrace on the moving confessional 'Another Step' – Kinsella and Hyson's intimate dialogue rounding out the set on an achingly delicate note.
A gorgeous distillation of singer-songwriter sensibilities and art-pop guile, Snowpoet's uplifting Thought You Knew is guaranteed to lift any gloom. Already a strong contender as one of the year's best releases. Ian Patterson