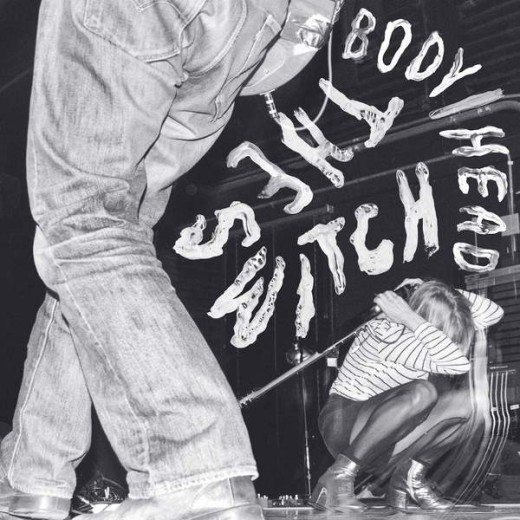 "Ambient Music must be able to accommodate many levels of listening attention without enforcing one in particular; it must be as ignorable as it is interesting" – Brian Eno, Music For Airports linear notes
If you're a fan of mid 1990s, alternative rock bass players named Kim, then this year has been a real treat. Kim Deal released the wonderful All Nerve with The Breeders and now Kim Gordon, formerly of the parish Sonic Youth, has gifted us her latest broadcast: Body/Head's The Switch. The group, completed by Bill Nace, are an experimental noise duo whose work is focused on the architecture of sound rather than the construction of conventional songwriting. Their music is free form and devoid of any resemblance of standard structure or form. This is not Sonic Youth, this is the logical progression from Sonic Youth. As an album of this ilk, it's very good. What the two have created is an intriguing and welcome addition to the genre.
That Eno quote sits large above this review because it is useful to remind ourselves that ambient music, with its rejection of mainstream music, had a manifesto of sorts. Ironically for an album that is so loose and devoid of any kind of definite shape, it very neatly achieves what Eno envisioned for ambient music. You can approach any of the five songs on offer here with any level of attentiveness and get something in return. If you approach it completely passively, then you'll bear witness to this a bleak, electronic grumbling that'll lend an ominous aura to anything you do. Give it your full devotion and you'll be taken along into a woozy dreamstate where darkness creeps around the edge of everything and nothing feels safe.
One of the few points where the album full commands your attention, which is not a criticism, is in the 10 minute monster of a final track, 'Reverse Hard'. The track is carried by its filthy, droning guitars that manifest as a low hum in the mix until the halfway point when you're truly assaulted by their wall of sound. It's divine. It has that same sense of tension and release that made Scott Walker's collaborations with Sunn O))) so richly rewarding. Another point is with Gordon's vocals on 'You Don't Need'. Her voice, weak and almost ghostly, perfectly suits the piece, seeming almost like an eerily melodious field record from some time long forgotten desperately reaching through the ether. It's improbably well judged.
What you can reasonably expect to get from The Switch is what you're willing to put in. If long form soundscapes with an emphasis on dread is not your speed, then this won't really change your mind. But if you're willing to give it the time and give yourself over to it, there is definitely something to explore and be derived. Running at just over half an hour, this record that justifies that risk. Will Murphy