Album Reviews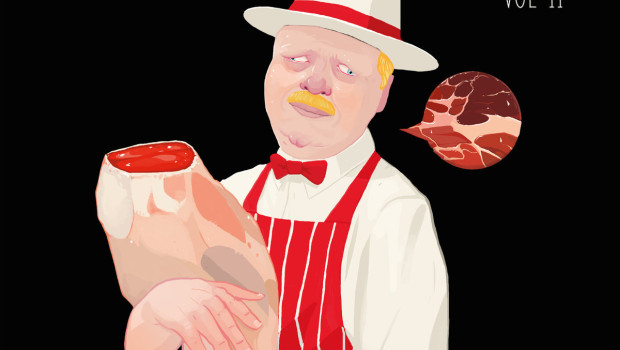 Published on July 17th, 2018 | by Eoin Lynskey
0
Various Artists – A Litany of Failures Vol. II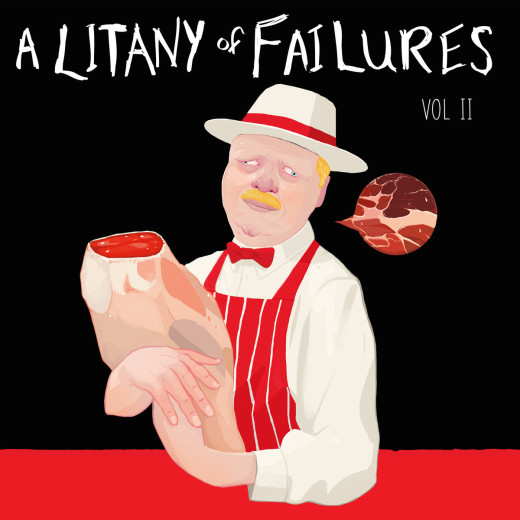 To be a contemporary "independent" band in Ireland isn't merely a genre categorisation, but a complex creative actuality. There's often a socio-economic subtext to the term, as happens when a multitude of younger or less experienced creatives don't have the resources to view music as a full-time pursuit just yet. They must therefore look elsewhere to meet the frequently unforeseen costs that stack up when making music – gear upkeep, travel, recording/rehearsal space fees, etc. This can lead to an absence of parity at the level of industry power relations. Simply look at the cultural-economic logic followed by certain festivals and promoters nowadays – wherein the axiom of reasonable compensation for an artist's labour has mutated into the immaterial notion of "exposure". Nebulous relations like these mean the majority of frustrations get directed inwards ("Maybe we're not good enough") – rarely ever outwards, toward the structural coercion that underwrites much of the relationship between music and commerce. Such is the psychic reality of making music, or any art, under neoliberalism.
Given that conditions have never been more ripe for the lifeless commodification of independent music, something like A Litany of Failures Volume II seems indispensable. The first iteration took shape during the summer of 2016, comprising four tracks from Oh Boland, That Snaake, Junk Drawer and Shrug Life. This split EP was released in conjunction with a sort of mini-tour – epitomising the spirit of DIY – where each of the bands got to play shows in one another's hometowns while engaging in the sort of "networking" that doesn't inspire nausea. By operating in the style of a co-op (splitting costs etc.), a feeling of community emerged. Now a second, more comprehensive compilation has been curated. Acting like a Nuggets-style survey of the current state of Irish independent music, it speaks to the richness of the scene that there are some notable absences even after eighteen tracks.
What's constructive about this compilation is the way it affords a space for each of the bands to assert whatever place it is they might occupy on the indie-rock-pop spectrum. Spearheading the compilation is Galway indie-pop stalwarts Dott – their track 'You Don't Have To' examines consent through a spirited pop song, its sustained melodic ricochet managing to sound subtly expansive. '2009', from Shrug Life, is a work of angular indie rock and sing-speak vocals – where lyrical evocations of the ghost of John Lennon and supermarket panic attacks conjure some Don DeLillo character. Derry trio Cherym's 'Take It Back' brings to mind the grunge-engraved power pop of Brooklyn four-piece Charly Bliss (yet better somehow), with its brawny guitar propping up stories of excess and shite exes. 'Rabbit In A Hat' is the latest articulation of No Monster Club's unclassifiable cartoon-pop genius, drawing particular inspiration from the Beach Boys and asking us all "where's the magic in that?". The magic reference seems apt, given that Bobby Aherne's ability to continuously produce hits frequently resembles one of those seemingly neverending kaleidoscopic handkerchief things.
Of course it wouldn't really be an 'indie' compilation without some hermeneutical prodding of ennui/apathy/fill in the blank. Belfast three-piece Hot Cops, one of the best Irish garage bands going, have contributed 'Belle Of The Tar Pits' – an asymmetrical  banger about being "annoyed and embarrassed that you're dead and buried". They tend to channel that wry Pavement shtick of building vivid jams while seeming like they're barely trying. Junk Drawer's 'Year Of The Sofa' follows a similar tack, its torpid lyrics complemented by instrumentation that hits a Built To Spill-esque sweet spot between languid and muscular.
Galway's Field Trip contribute in the form of 'Long List', a defiantly sordid piece of garage-pop, where lyrics of being caught in some productive doldrums get reflected in the diverse rhythm and warm, sinewy guitars. 'On Donabate Beach' is the sparse, melancholic offering from Dublin-based Big Monster Love. According to Harbo's clickbait excretion-apparatus, Donabate beach is Without Question The Most Beautiful Beach In Dublin When Sunny. Then again, as Neil Young once convincingly demonstrated, the beach can also serve as a place of almost mystifying darkness. 'On Donabate Beach' is stirring and resolutely lo-fi – if not for the enveloping sound of lapping water, it's like hearing a housemate singing in their room of a Sunday afternoon.
It's not all listlessness and existential shrugs, though. The gorgeous 'Sunday Mornings With Nate', from Dublin's Postcard Versions, tells the tale of a couch-based derelict by the name of Nate. Luminous guitars and radiant vocals recall the stylings of Twerps, Chook Race and various other components of the Australian Good Time Jangle Emporium. There's even more jangle to be found over on Fonda's 'You Don't Know', which mixes the deftness of The Chills with the springy guitar of a Brian Kelly project. On the heavier side of things, Dubliners That Snaake have furnished the compilation with '[no comment]', ostensibly inspired by Phil Collins (possibly the only Tory to ever make decent prog rock). Roiling and ravenous, '[no comment]' is a work of murky, Girl Band-inflected noise rock. In a similar vein, Nervvs offer up Entertainment; self-identifying as something called 'sick-wave', the track's industrial turbulence nods to the more anarchic Fugazi cuts.
Given the compilation's broadened scope, there's also some relatively leftfield stuff – for the real heads. 'Coitus', from Belfast jazz-rock quartet Blue Whale, is a rollicking track that seems to build itself around the writhing spectre of Adebisi Shank. Experimental group Tuath present 'Lark Song', one of the more cryptic tracks here. Their approach involved adding strange beats to old TV themes, chopping them up to alter them beyond recognition. It's the sound of some artificial memory – psychedelia as amorphous digital reconstruction, where the only discernible roots are Veil's ethereal vocals. It's encouraging that someone in Ireland is determined to keep shoegaze alive, as is the case with Cork five-piece The Sunshine Factory.  They'd neatly fit anyone's definition of 'independent', considering they opted to release their first EP via their own imprint, Sunshine Cult Records. Their contribution, 'Interloper', is like an enigmatic reappropriation of some Ride deep cut, all cloudy vocals and guitars that sound like they're being distorted into neighbouring dimensions of space-time.
Equally encouraging is the fact that post-punk is still around – it's good again folks, long live the new flesh. Belfast's Ghost Office offer their curious take on the genre with their track 'Here Come The Elders!' Inspired by a brush with some Mormons, which would leave anyone vaguely shook, it infuses a jangle-pop sensibility with a kind of Protomartyr-indebted grit. On the other hand, Cork group Any Joy work through an odd hybrid of psych-saturated post-punk – their track 'Sucker' sounds like Preoccupations covering Bends-era Radiohead on a beach, but like, in a good way. What's easily the most experimental work on the compilation arrives on the closing track, courtesy of Dublin art-punk outfit Alien She. Recorded during 2018's pseudo-apocalyptic snow, 'Shield' presents a disquieting, nine minute dynamic between spoken word, spectral soundbites, measured vocals and ambient soundscapes. The stalking percussion, coated in guitar/cello barbed wire, recalls the sinister, calculated crawl of latter-day Slint. In examining corporeal anxieties, the group reach for what was one of the original ambitions of post-punk, i.e. the struggle to trace new convergences between music and politics.
This is a thrilling little document of the creative depth that such a relatively small community, one generally indifferent to aleatory market forces, is capable of producing. It's a showcase of independent Irish bands and their aspirations – whether they be something like the cultural capture of disaffection or simply a desire to see strangers dancing together.  If anything it should convince the listener of the worth of the DIY approach. Bands start up each and every day. Eoin Lynskey
Summary: Check Out: All of it

If You Like This You Might Like: Oh Boland, Pillow Queens