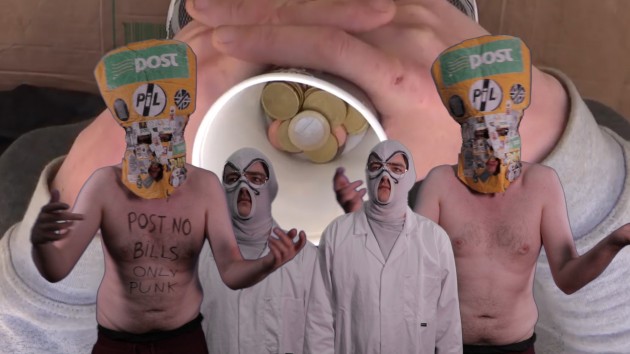 If you've been on the festival circuit this summer, you might have noticed a couple of masked, sometimes shirtless dad-bod satirists spitting fire in a nearby tent. Mangling and dragging traditional instrumentation all the way into the 21st century, Post-Punk Podge & The Technohippies are the willing, furious voice for a certain voiceless subsection of Irish people right now.
Challenging Jobsbridge disillusionment, corruption at the highest levels, and the media's compliance with that, their latest single, 'Home Is Where The Heart Bleeds' returns to another social issue held very dear to the act – homelessness. Oh, and the music? A heady blend of trip-hop, infused with the band's trademark Irish Tourist Board Advertising.
The single is on sale now for only a euro, with the option to donate as much as you want in aid of Novas Initiatives, a Limerick-based voluntary charity that works with single people, families and children who are disadvantaged and socially excluded.
Watch the video for 'Home Is Where The Heart Bleeds', then buy the single on Bandcamp.
Post-Punk Podge & The Technohippies play Arcadian Field this weekend, following hugely well-received sets at Body & Soul and Knockanstockan.