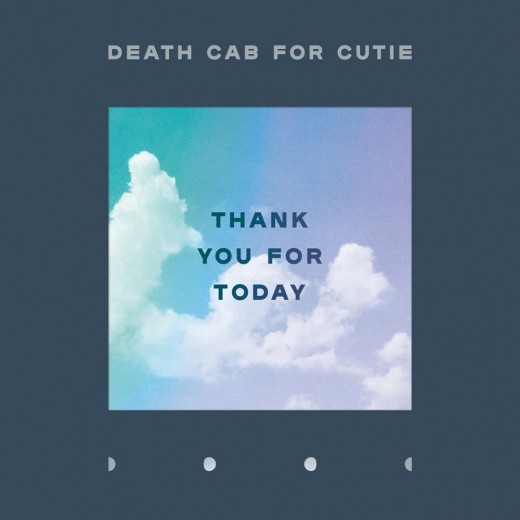 In the midst of a tumultuous period in the revered band's development, Death Cab for Cutie have stripped back to basics for ninth album, their most accomplished of the past eight years, Thank you For Today.
Thank you for Today is without a doubt Death Cab's most retrospective album in over a decade, and is in many ways a celebration of the past. As the past four albums have been burdened by darker and more personal tones, Thank you for Today comes as a welcome relief in many ways but never risking flipancy. The buoyant and Beck-reminiscent single, 'Gold Rush' transports listeners back to the Seattle neighbourhood where it all began for the band as Gibbard hones in on the issue of gentrification and the mass exodus of creative types while his hometown is swallowed up by urban industry. With a Yoko Ono sample and its very own 'Bittersweet Symphony' video to match, 'Gold Rush' screams with nostalgia and a longing for a simpler time. As one of the lead singles of the album, 'Gold Rush' serves as a fitting introduction.
'Gold Rush' isn't the only allusion we have to the band's early days. One can't help but notice the recurring parallel tracks between this album and its eight predecessors, most notably the first four. Themes of wanderlust and long-distant love are scattered throughout, Thank you for Today's 'Autumn Love' and 'Summer Years' reminds us of Plans' 'Summer Skin'. Thirteen years later and the romanticism of seasonal love metaphors have returned to the forefront In Death Cab for Cutie's ode to simpler times, shedding their brooding past for the pillars of indie; love, nature and excitement.
Above all else, though, the core theme of acceptance triumphs in this album, from the sombre opening track 'I Dreamt We Spoke' to the sound of brave new beginnings in 'Gold Rush', right down to the intimate closing track, '60 & Punk'. Thank you for Today affirms itself as an anchor in Death Cab for Cutie's sound, a return to the stability of their comfort zone after years of exploring the limits of their genre. This is most noted in the aforementioned closing track, '60 & Punk' which serves as an apt and ambiguous finale to the album that grieves the loss of a bygone era. Gibbard croons to the bitter end, "The curtain falls to applause, and the band plays you off".
Thank you for Today is an album filled with promise for a new era; a celebration of the past and a promise of endurance. Christine Costello