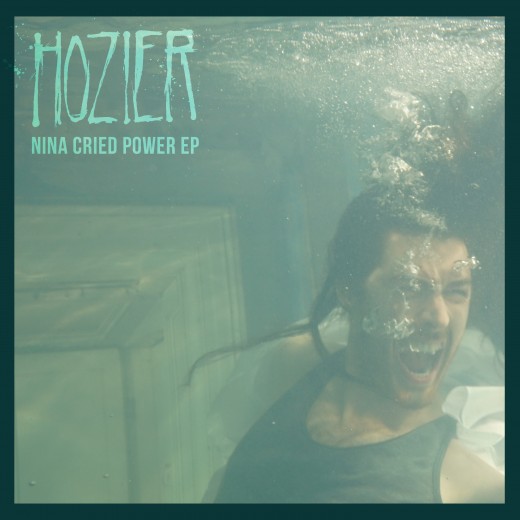 There was a while where the world wasn't sure if it had seen the last of Hozier. Quiet bar the odd tweet, after the thunderous success of his debut album in 2014, the Wicklow native retreated back to the studio, appearing only to tease his return or offer social commentary, aware of the gnawing fans clambering for more tracks as devastating and ethereal as that of his self-titled debut. With Nina Cried Power, his first release since that album, it feels as though Hozier is testing the waters of reaction and criticism to see what listeners want and expect from his next release.
'Nina Cried Power',  which features vocals from civil rights activist and gospel singer Mavis Staples, takes on the same energy as tracks like 'Take Me To The Church', with its gospel-influenced sound coming from the keys and choral, gospel vocals but also in its political energy. Hozier has never shied away from social issues as an artist, being vocal in the Repeal the 8th campaign, as well as holding three rehearsal gigs at the start of the September in aid of organisations such as War Child, and The Peter McVerry Trust. This track is a song of its times, an anthem for resistance and strength in an increasingly tumultuous time in both Ireland and further abroad.
Oftentimes it's artists who take up the baton to rally voices and strengthen communities. Hozier recognises the priceless opportunity he has here. Like various others that came before him, Patti Smith, Nina Simone, Staples herself, he can use his platform and voice to help encourage change. As Staples sings: "power has been cried by those stronger than me, straight into the face of those who tells you to rattle your chains if you love being free."
'Nina Cried Power' opens the EP with a powerful punch of emotions, which subsides and adapts slightly in the later tracks. The sensual and possessive 'NFWMB' (Nothing Fucks with My Baby), with its stripped back guitar blending masterfully with Hozier's low and haunting tones as he warns that "nothing fucks with my baby, nothing can get a look-in on my baby". It carries a completely different energy next to 'Nina Cried Power', but both are still unmistakably Hozier, particularly with the mix of passionate lyrics and dark undertones.
Similarly, while 'Moment's Silence (Common Tongue)' takes a turn back towards the blues, 'Shrike', the closing track is much more distinctively trad and folk inspired in its sound. None of these tracks would have been amiss in his debut album, which indicates an artist who knows what he does, and how to do it well. There's nothing exactly wrong with an artist who recognises their strengths, but it would still be nice to see a more varied sound come from whatever LP follows this.
Nina Cried Power isn't an EP that offers a radically different take from Hozier, but it does serve to offer a look at what to expect from him in the future, as a teaser rather than stand-alone. There is a lot of pressure on artists such as Hozier, who are heaped with critical praise and acclaim to follow up with something that will evoke the same, or stronger reaction. What is indicated here is that Hozier has taken in all this commentary, and used it to hone and polish his craft. We can't wait to hear what happens next. Aoife O'Donoghue