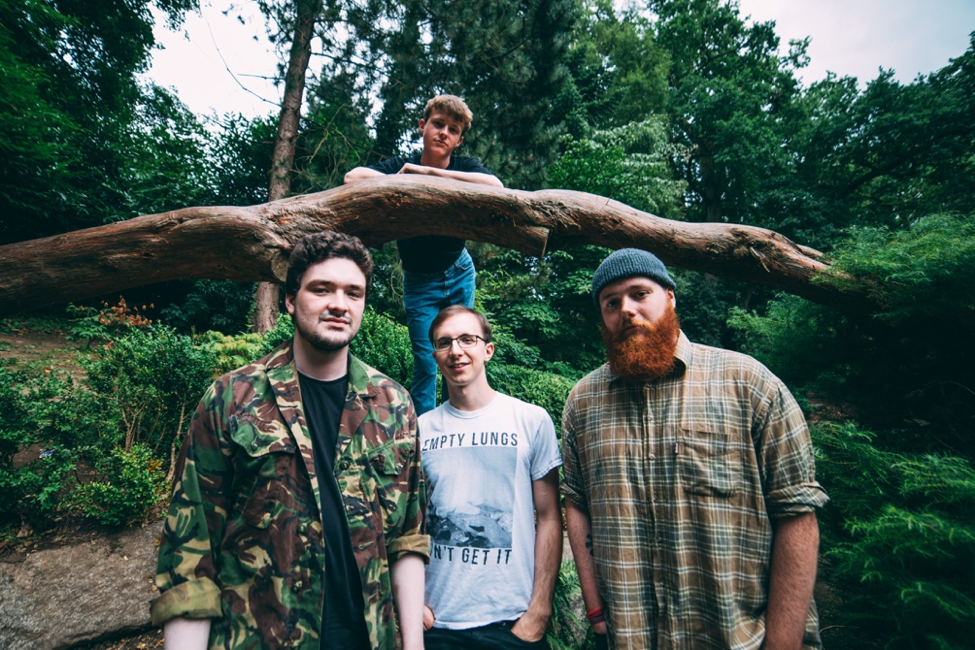 Launched at Voodoo in Belfast tonight, Fragile is a statement of intent from Belfast quartet Fox Colony.
From the fuzzed-out tangents of opener 'Supermarkets' to the synth-driven 'Don't Keep Me Here', the EP is every bit as much about hooks as it is heart. In fact, equal parts impassioned and vulnerable, Fragile finds Darren Hill, Aaron Crowther, Aidan Lavery and Daniel Hoadley-Simpson strike an all-too rare happy medium between slick and lo-fi – something FM-friendly ode to bygone times, 'Fractured', and the EP's title track confirm.
Recorded and mixed by Rocky O'Reilly at Belfast's Start Together Studio, and released via Semi-Skimmed Records, it's a release that capture Fox Colony's command of infectious, full-blown sincerity that takes cues from emo-pop revivalism, and forges it with early 1990s alt-rock.
Stream it – and watch the video for new single 'Supermarkets' – below.